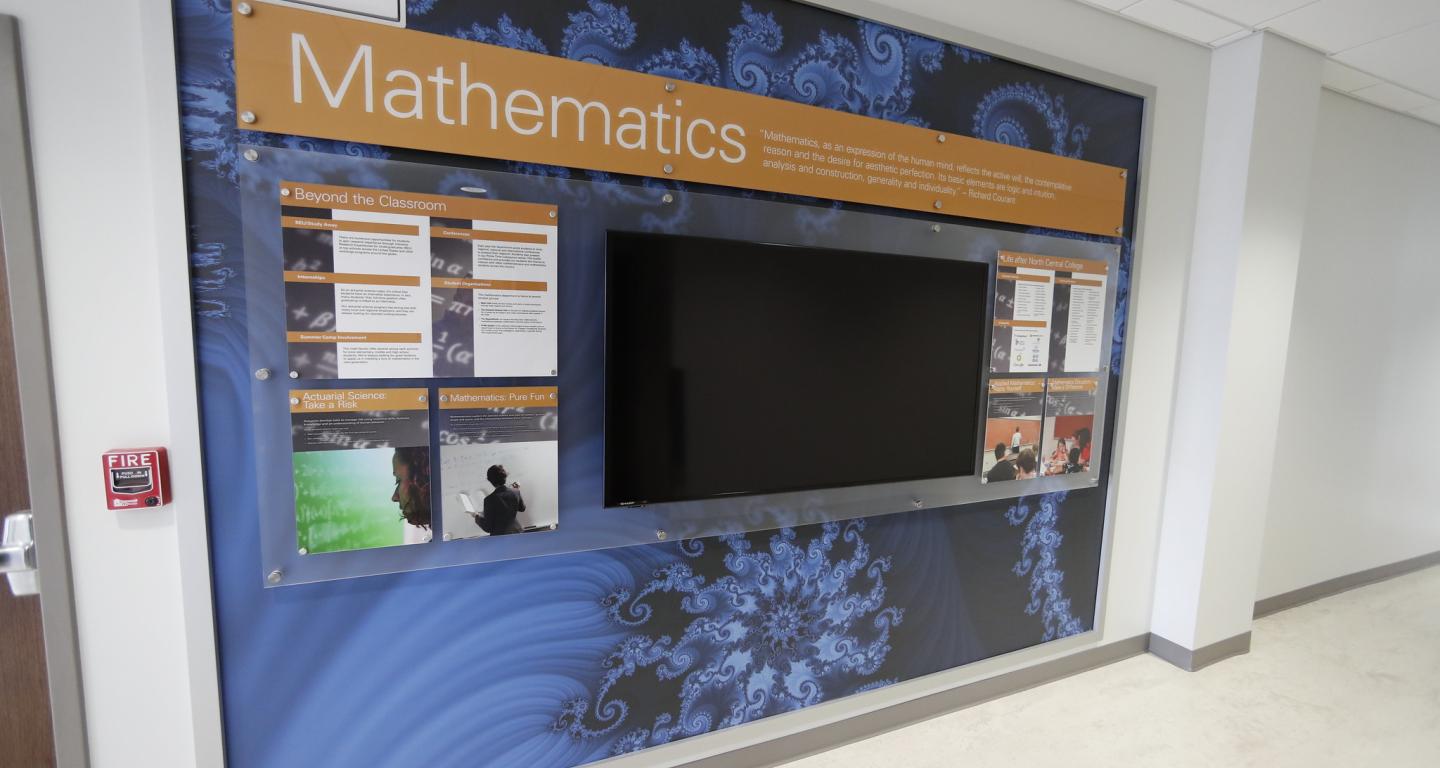 What is Applied Mathematics?
Dec 02, 2022
What is Applied Mathematics?
If you enjoy taking mathematics and aspire to use it to solve real-life problems, then earning a degree in applied mathematics may be the right major for you. Covering multiple subjects, students who earn a degree in applied mathematics leave college prepared for a career in a wide range of fields. Keep reading to learn more about applied mathematics, what the degree entails, and how you can pave a successful career path.
What is Applied Mathematics?
In the world of math, there are different paths students can take, whether that is choosing pure mathematics or applied mathematics. What is the difference between pure math vs. applied math? While "pure" math describes studying or working in the field of theoretical or abstract mathematics to further mathematical knowledge, applied mathematics is the application of mathematical methods in various fields, such as physics, computer science, engineering, business, biology, information technology, and much more.
No matter where applied mathematics majors find themselves in the workforce, they can expect to do one thing: problem-solve. Whether calculating how a disease might spread in populated areas or allocating an investment among various financial instruments, applied math majors can plan to configure solutions for various issues depending on their field and role. With this in mind, students will want to ensure they choose the right college and program that prepares them with solid mathematics education and skillset while offering valuable hands-on learning experiences. 
Required coursework
Designed for students who are interested in mathematics and real-world problem-solving, applied mathematics programs set students up for success as they begin their careers with a fulfilling and comprehensive curriculum. While the general education may vary based on each college and university, students can expect to receive a general education that offers core courses such as:
Algebra

Calculus

Calculus II

Computer science

Data analytics

Differential equations

Game theory

Mathematical proofs

Numerical analysis

Research methods

Seminar

Statistics
With the primary goal of finding solutions to problems that arise in various fields, applied mathematics requires knowledge of different mathematical methods and techniques. To ensure students can overcome the challenges of problem-solving, they can expect to learn techniques such as mathematical modeling and computational mathematics in their courses. With mathematical modeling, mathematicians create a mathematical representation to make predictions or provide new insight into a real-world scenario. For example, these models can help predict disease transmission rates, assist in policy and decision-making, or optimize economic growth. Similarly, computational mathematics uses math and computers to evaluate data, make predictions, and solve problems. Both of these techniques give applied mathematicians the power to understand better how the world works so they can find ways to improve it.
While these techniques may sound challenging, students have access to a wide variety of resources, one being the expert faculty they work alongside. For instance, students enrolled in North Central College's applied mathematics program receive the support and guidance needed to stay on track, thanks to accessible professors and smaller class sizes. "We teach them how to think mathematically," stated Matthew A. Pons, professor of mathematics at North Central College. "That means we teach them to consider multiple angles for a given problem/situation, to consider the tools they have at their disposal, or to explore new tools if they need to broaden their scope." North Central College's math faculty are also committed to helping students receive valuable hands-on learning experiences, whether that is attending local, regional, and national professional conferences or interning in the Naperville area or Chicago.
Career paths
What are some of the applied mathematics jobs you can pursue? Applied mathematics is used daily in various industries without plans to stop. Between the years 2016 and 2026, careers in the field are expected to grow 11.8 percent. With more and more application areas being discovered, many career opportunities are available to those with an applied math degree. Graduates with this applied science degree are a good match for roles that require skills in statistical analysis and computation, whether solving problems, making decisions, or conducting operations research and analysis. 
Students interested in working with numbers and using data to discover meaningful insights can choose from several jobs, depending on their preferences and goals. Some of these roles may include:
Account Manager

Data analyst

Economist

Engineer

Financial analyst

Investment analyst

Mathematician

Program manager

Risk analyst

Statistician

Supply chain analyst
At North Central College, recent graduates who entered the workforce with a degree in applied mathematics found careers in:
Bioinformatics

Climatology

Computer animation and digital imaging

Data mining

Economics

Engineering

Finance

Materials science

Statistics
Pursuing an applied mathematics degree
If you are a prospective student who wants to learn more about majoring in applied mathematics, take some time to explore different college and university websites and the programs they offer. Students enrolled in North Central College's applied mathematics program gain hands-on experience by conducting undergraduate research in higher mathematics. They can expect to work alongside expert faculty who foster an open and encouraging learning environment in the classroom and throughout the mathematics department. North Central College will help you find the right path for you as a student and professional in your career.
Kara Kots is the senior social media specialist in North Central College's Office of Communications. There, she contributes her content, writing, and communication skills. 
Sources:
Applied Mathematics. North Central College. https://www.northcentralcollege.edu/program/applied-mathematics. Accessed October 24, 2022.
Thinking of a Career in Applied Mathematics? Society for Industrial and Applied Mathematics. https://www.siam.org/students-education/programs-initiatives/thinking-of-a-career-in-applied-mathematics. Accessed November 2, 2022.
2023 Applied Mathematics Degree Guide. College Factual. https://www.collegefactual.com/majors/mathematics-and-statistics/applied-mathematics/. Accessed November 7, 2022.
22 Applied Mathematics Jobs (With Salaries and Duties). Indeed.com. https://www.indeed.com/career-advice/finding-a-job/applied-mathematics-jobs. Created September 15, 2022. Accessed November 7, 2022.