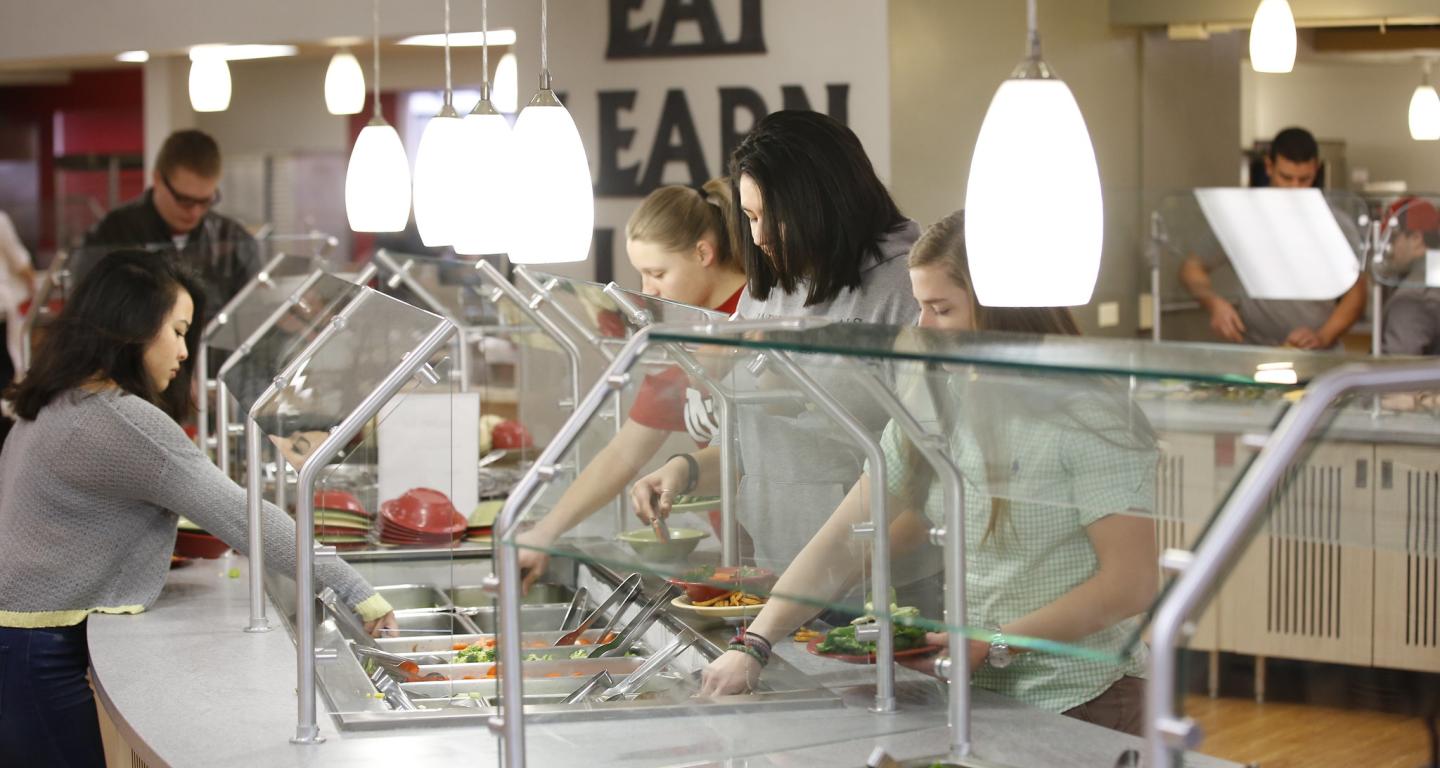 4 Nutrition Science Jobs
Jul 21, 2023
What Can You Do With a Nutritional Science Degree?
Undeniably, nutrition is greatly significant to daily living. The decisions we make about food affect our performance during the day, our quality of sleep and our overall wellbeing. 
But how are we to know which nutrition decisions are the right ones for us? That's where nutrition science comes in. Nutrition science provides essential information on how the nutrients in the food we consume interact with our lifestyles and health.  
If you're interested in discovering the science behind nutrition, then a nutrition major might be the right fit for you. Read on to learn the answer to "What is Nutritional Science?" and the types of nutrition science jobs.
What is Nutritional Science?
Nutritional science provides an inside look at the effect of food on human health. Per Kara Coleman Fields writing for U.S. News and World Report, nutrition scientists "help others make healthy choices for their lives, from shaping school lunch menus to educating people on what to eat, taking into consideration individual needs, age and special circumstances such as pregnancy." From investigating healthier options for growing food to analyzing how different nutrients impact our daily living, nutrition science takes into account a variety of factors.

A registered dietitian nutritionist uses knowledge of nutritional science to provide patients with personalized recommendations, helping them improve daily functions such as exercise and sleep. Applied nutrition strategies also help to combat diseases and disorders—and boost wellbeing overall.
In addition to working with individual human nutrition, registered dieticians use their knowledge in community nutrition programs. They develop nutrition education plans for community services and implement food safety practices.
Because it affects us all, nutrition science influences our lives in many ways. So, what do nutrition science majors study?
What Is Studied in Nutritional Science?
On top of general education courses, a nutritional science degree includes an introductory course about the relationship between nutrition and human health. Nutrition science encompasses topics from other fields, like health science and life sciences. Prospective students can expect to study topics such as: 
Food science

Dietetics

Anatomy and physiology

Chemistry

Practice in health care

Nutrition counseling

Food system

Nutrition education

Statistics

Nutrition research
Nutritional sciences majors may choose to expand their knowledge by studying health psychology, food and culture, or community nutrition, which examines nutrition problems and policies in local and global communities. 
Additionally, some nutrition science programs give students the opportunity to gain supervised experiential learning. Hands-on experience built into your bachelor's degree helps you to become a competitive candidate and feel prepared for the next step in your career in nutrition science—whether that means pursuing a job or graduate school. 
Nutrition touches many areas of our lives, and nutrition science degrees, fittingly, cover a wide variety of topics. Nutritional sciences degree programs prepare students for the different situations they may encounter in their careers.
Why Is Nutritional Science Important?
Nutritional science has a major impact on society. "Nutrition science is important because every person needs to eat to survive and how we eat influences how we feel, function and live our lives," according to Kim Milano, assistant professor of health sciences at North Central College. 
Being mindful of nutrition benefits quality of life—at any stage. Whether working with youth or elderly patients, nutrition scientists have the opportunity to positively impact a person's life. Through helping someone discover food sensitivity or prevent a disease, nutritionists have the power to change lives.
Furthermore, nutrition science enacts change that affects generations. Nutrition scientists use their knowledge and skills to set up nutrition education programs in a community. They spread awareness about how human health is impacted by the food system, striking significant transformations that last. Altogether, nutrition is crucial for each of us, which means the work of nutrition scientists is highly valued.
How to Use a Nutritional Science Degree
After exploring the field of nutrition science and its importance, you may still ask: "What can you do with a nutritional science degree?" In this section, we'll go over nutritional science major jobs and their salaries.
Community Health Worker
These nutrition professionals work to improve public health. Community health workers provide support and spread awareness of nutrition concerns and good practices through outreach programs. According to the Bureau of Labor and Statistics (BLS), community health workers earn an average annual salary of $46,590.
Health Education Specialist
Health education specialists teach others about wellness and different ways to enhance well-being, including how nutrition affects daily function. They develop wellness programs for various settings, such as corporations. On average, health education specialists receive annual salaries of $60,600, per the BLS.
Food Service Management
Food service managers ensure compliance with food safety regulations, supervise staff and oversee business operations. These nutrition professionals use their knowledge of food systems to make the best choices for their business and clientele when ordering equipment, supplies and food. According to the BLS, food service managers earn $59,440 annually, on average.
Registered Dietitian Nutritionist
Registered dietitian nutritionists, also known as RDNs, work in a variety of environments, including "schools, hospital[s], with sports teams, in community centers and in the food industry as the nutrition expert," per Milano. Nutritionists typically work closely with patients, providing counsel on how to make adjustments to what they eat to improve well-being. The BLS reports that registered dietitians earn an average annual salary of $61,650.
To become a nutritionist, a student will need to complete a supervised practice program in graduate school that enables them to take the Commission on Dietetic Registration credentialing exam. Before graduate school, completing a bachelors degree in a didactic program in dietetics will prepare students to pursue their careers as nutritionists. 
Find Your Path
To begin your career on the right track, you'll want to make sure you find a nutritional sciences degree program that's right for you. Maybe you're thinking about continuing your education in a graduate program to become a registered dietician. Or, perhaps you're considering how you can best apply the knowledge and skills from your bachelors degree in your nutrition profession. 
Maybe you haven't decided yet what kind of nutrition career you want to have. Whatever you choose, though, you'll want to find a nutritional science degree program that prepares you to succeed in your career.
You'll want to search for programs that provide a solid foundation in the sciences, such as North Central's nutrition science degree. You'll also want to consider institutions that give you the opportunity for experiential learning, like the 300 hours of hands-on experience offered at North Central.
 
Moreover, you'll want to find a program that strengthens your knowledge and experience with professional skills. As an example, Milano noted that North Central "encourage[s] students through collaboration, practice and study to become thoughtful, caring and inclusive professionals who are able to translate nutrition concepts effectively in any setting."
 
Once you choose the program that fits you, you'll be one step closer to starting your nutrition science career.
Hannah Brauer is a communications specialist in the North Central College Office of Institutional Communication. She has a bachelor's degree from Eastern Kentucky University, and she has four years of experience working with college students and collegiate communications.
Sources: 
Coleman Fields, Kara. (2020, July 31). "What You Need to Know About Becoming a Nutrition Major." U.S. News and World Report. Retrieved March 15, 2023, from https://www.usnews.com/education/best-colleges/nutrition-major-overview 
U.S. Bureau of Labor Statistics. (2022, September 30). Occupational Outlook Handbook: Dietitians and Nutritionists. U.S. Bureau of Labor Statistics. Retrieved March 8, 2023, from https://www.bls.gov/ooh/healthcare/dietitians-and-nutritionists.htm 
U.S. Bureau of Labor Statistics. (2022, September 8). Occupational Outlook Handbook: Food Service Managers. U.S. Bureau of Labor Statistics. Retrieved March 27, 2023, from https://www.bls.gov/ooh/management/food-service-managers.htm#tab-1 
U.S. Bureau of Labor Statistics. (2022, October 4). Occupational Outlook Handbook: Health Education Specialists and Community Health Workers. U.S. Bureau of Labor Statistics. Retrieved March 8, 2023, from https://www.bls.gov/ooh/community-and-social-service/health-educators.htm#tab-1