Ashley Chubirka
Associate Director of Freshman Admission, Admissions
---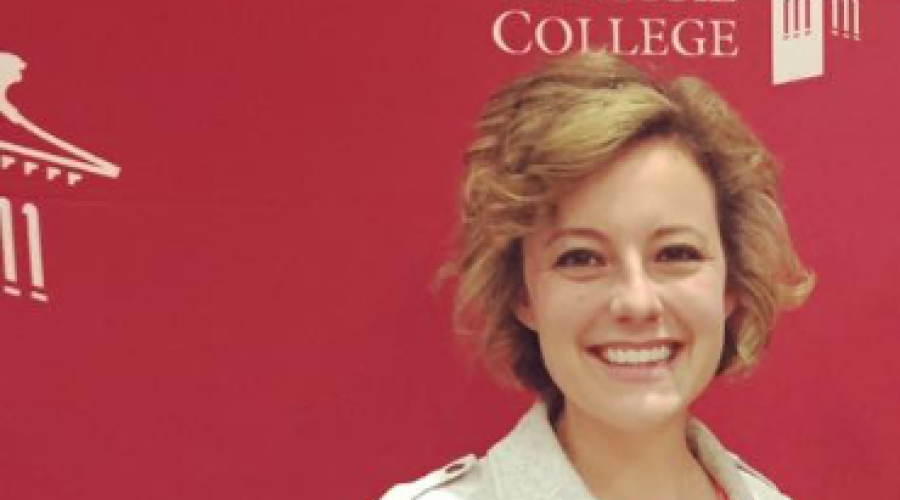 Favorite thing about North Central: The environment. This is truly a place to be challenged and supported both academically and personally. Students, faculty and staff are so welcoming and positive. It is truly a great place to "be central".

Words I use to describe North Central students: Well Rounded! Between athletics, fine arts, research and study abroad it's amazing that North Central Students find time to eat! (but they do!) This is the type of place where students are encouraged to try to news and meet new people.

Why did I choose to become an Admission Counselor at North Central? I grew up a few blocks away from North Central, and I have always felt very connected to the community. I am so lucky to be able to work at a place as great as North Central. It is an easy place to work for because it is a fantastic institution. People here put the students first.

Favorite Naperville Restaurant: This is a very hard question because I love them all! I would say top three would be Heaven on Seven, Quigley's, and Hugo's (because they have the best outdoor patio).

Favorite Season in Naperville: Fall; I love it when the students come back after summer break. I missed them! The energy on campus is so positive- everyone is excited to be back in classes, attending campus events, and reuniting with friends!

Advice to Students: Trust in yourself. If you have visited and asked questions the college you choose will be the right one. If you give a college your all you will have positive experience!