Education
Alicia Okpareke
Associate Professor of Education; Education Assessment Coordinator
Contact
+1 630 637 5419
ajokpareke@noctrl.edu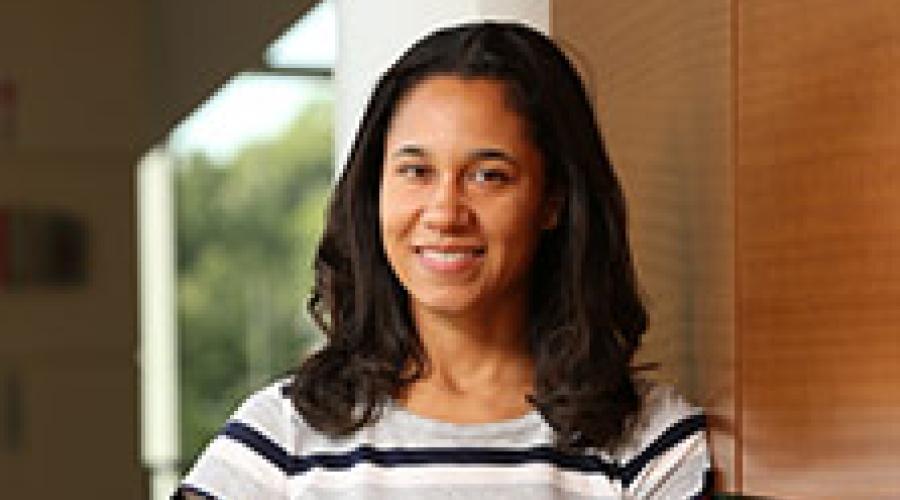 Dr. Alicia Okpareke is an Associate Professor of Education and the Education Assessment Coordinator. She primarily teaches special education and assessment courses to undergraduate education students. Her research focuses on strategies and practices that effectively prepare teacher candidates and improve in-service teachers competencies in working with a range of diverse student populations.
As the Education Assessment Coordinator, Dr. Okpareke is responsible for overseeing data collection, management, and reporting for the department at the college and state level.
She also serves as the faculty mentor for the Women's Cross Country team and is a member of the Diversity, Equity, and Inclusion Task Force.
Selected Scholarship
Wyche Okpareke, A. (in press). Inclusive education. In T. Heller, S. Parker Harris, C. Gill, & R. Gould (Eds.), Disability in American life: An encyclopedia of concepts, policies, and controversies (Vol. 1), ABC-CLIO.
Wyche Okpareke, A., & Salisbury, C. (2018). Exploring predictors of social actions by general education students towards peers with disabilities. Journal of Education and Learning, 7(2), 126-138. doi:10.5539/jel.v7n2p126
Jelinek, M.J., Lee, S.M., Wyche Okpareke, A., Wing, C., Koyner, J.L., Murray, P.T.,...O'Donnell, P.H. (2018). Predicting acute renal injury in cancer patients receiving cisplatin using urinary neutrophil gelatinase-associated lipocalin and cystatin C. Clinical and Translational Science, 11(4), 420-427. doi:10.111/cts.12547