Shimer Great Books
Aron Dunlap
Assistant Professor in the Shimer Great Books School
Contact
+1 630 637 5489
amdunlap@noctrl.edu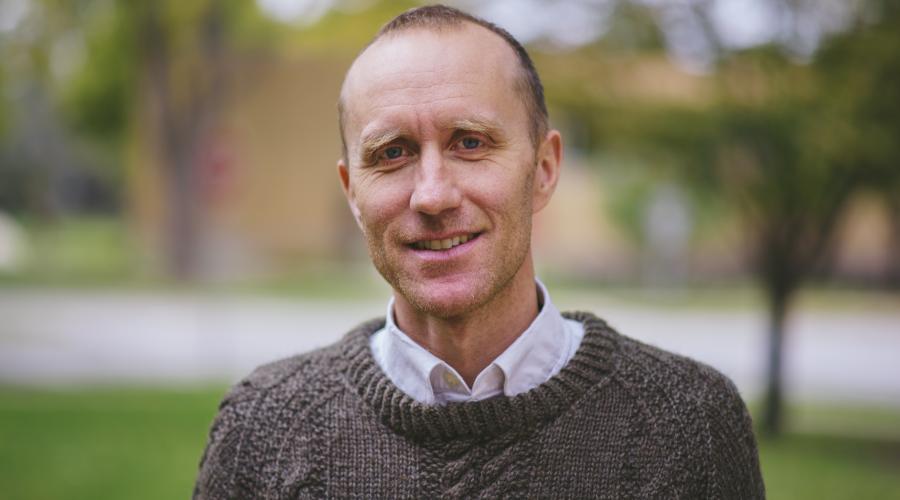 I am a visiting professor in the Shimer Great Books school, where I teach mostly in the Humanities and Social Sciences. My scholarly work focuses on poetry, psychoanalysis and Christian theology, with diversions into children's literature and cinema. In 2014, I published a book entitled Lacan and Religion (Acumen). I write songs under the name Good Dust and often perform original settings of W.H. Auden lyrics in a show entitled "Playing in Earnest: A Life of W.H. Auden in Song." I am currently working on a similar show on the topic of Shakespeare and Music.
Selected Scholarship
Lacan and Religion. Acumen Publishing (2014).
"Grotesque Normals: Cronenberg's Recent Men and Women." Co-written with Joshua Delpech-Ramey. In Discourse Fall 2010, vol. 32.3
"Modesty in the Christian Tradition." In Encyclopedia of Love in World Religions, edited by Yudit Greenberg. Oxford: ABC-CLIO, 2007.
"A Sophianic Mary and Consequences for Theological Aesthetics and Anthropology." Patristic, Medieval, and Renaissance Conference, Villanova University, Philadelphia. Oct. 22-24, 2010.
"Lacan and Theology: Getting Past the Deadlocks of Postmodernism." AAR National Conference, Montreal. Nov. 7-10, 2009.
Courses Taught
A Songful History of American Politics
History of American Popular Music
Introduction to Philosophy
Religious Ways of Reasoning
Society, Culture & Personality
The Divine Comedy
The Shape of the World
Science Fiction and Social Change