Shimer Great Books
Ann Dolinko
Professor in the Shimer Great Books School
Contact
+1 630 637 5483
avdolinko@noctrl.edu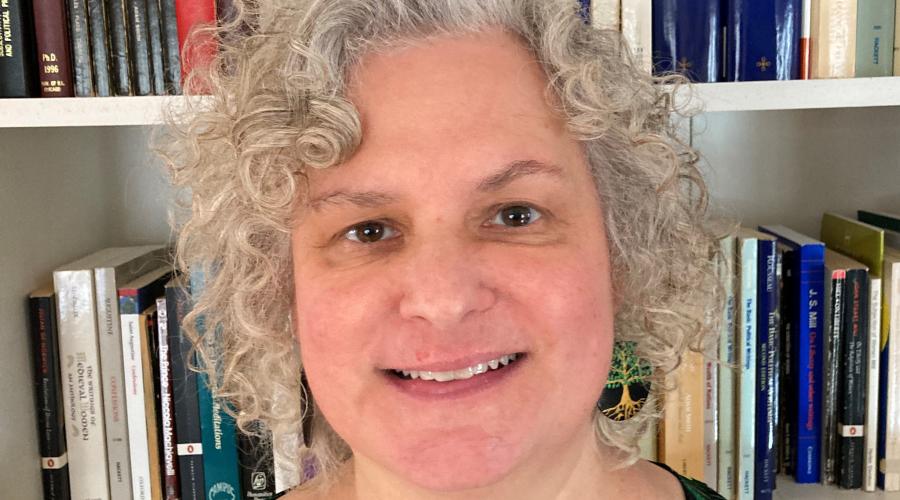 Ann Dolinko received her PhD in philosophy from Loyola University of Chicago. Dr. Dolinko is on the faculty of the Shimer Great Books School at North Central College in which she teaches a wide range of humanities and social science courses. She is also on the faculty of the Gender and Sexuality Studies Program. One of Dr. Dolinko's regularly offered courses in both programs is Theories of Race and Gender. Her research focuses on Social and Political philosophy, Poststructuralist Philosophy, Feminist Philosophy, Gender Studies, Philosophy of Race, Queer Theory, and Critical Race Theory. Both her research and teaching focus on emancipatory political theory from an intersectional approach. She is faculty advisor to the Shimer Student Association as well as to Everyone Comes In (ECI).
Selected Scholarship
Selected Paper Presentations:
"Psychoanalysis in the Barrio," Co-Hosted with the Chicago Center for Psychoanalysis and Chicago Psychoanalytic Institute, Chicago, IL, November 11, 2017.
"Situating Psychoanalysis Within the Philosophy of Race and Gender," presented at the Chicago Psychoanalytic Institute, Chicago, IL November 8, 2016.
"Why Feminist Philosophy Matters: Reinterpreting the Past and Opening up the Future," presented at Harper College, Paletine, IL, March 12, 2015.
"How Did Philosophy Come to Equate Women with Nature?" Senecca Falls Dialogue Conference, Senecca Falls, NY, October 19, 2014.
"Feminism: Everything You Wanted to Know But Were Afraid to Ask," presented at The Coffee Shop, Chicago, IL, September 27, 2014.
Courses Taught
Modern Theories of Society, Politics, and Economics
Feminist Philosophy
Philosophical Reasoning
Social Construction and Social Reality
Theories of Race and Gender
Gender, Sex, and Sexuality
Feminism, Gender, and Queer Theory