Academic Affairs
Kristin Geraty
Dean of Engaged Learning & Honors Programs; Associate Professor of Sociology
Contact
+1 630 637 5315
kgeraty@noctrl.edu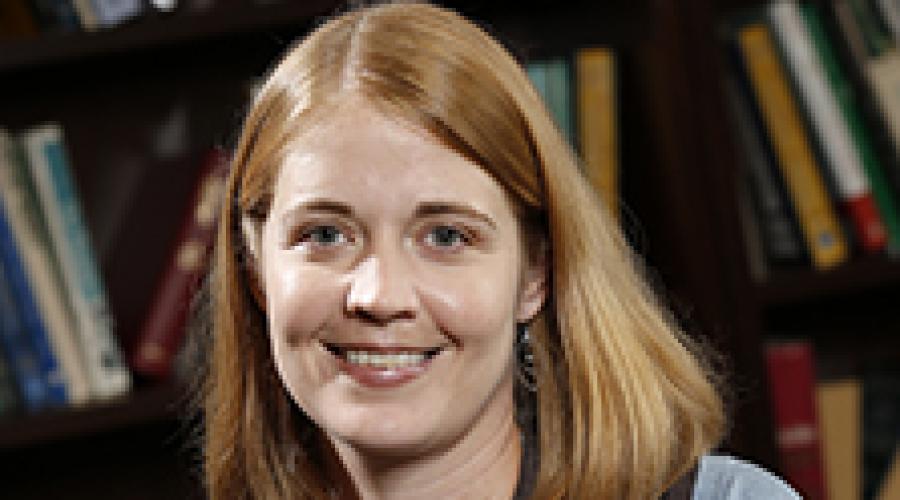 Kristin Geraty is an associate professor of sociology, associate dean for engaged learning, and director of the College Honors Program. She has scholarly interests in culture and collective behavior, and her ongoing research focuses on community organizing efforts within religious congregations. In the sociology department, Dr. Geraty teaches courses on the sociology of religion, research methods, and professional development. She is interested in academy-community partnerships and in the potential for community-based research to create social change.
Dr. Geraty enjoys attending North Central athletic events and fine arts performances with her husband and three boys. She received her B.A. from the University of Notre Dame and her Ph.D. from Indiana University.
Selected Scholarship
Geraty, Kristin. 2017. "Navigating Entrenched Understandings of Community Organizing in Suburban Congregations" in Religion and Progressive Activism: New Stories about Faith and Politics editors Ruth Braunstein, Todd Fuist, and Rhys Williams. New York: New York University Press.
Wilde, Melissa J., Kristin Geraty, Shelley Nelson, and Emily Bowman. 2010. "Religious Economy or Organizational Field? Predicting Bishops' Votes at the Second Vatican Council." American Sociological Review 75(4): 586-606.