Karl Kelley
Professor of Psychology, Psychology and Neuroscience
---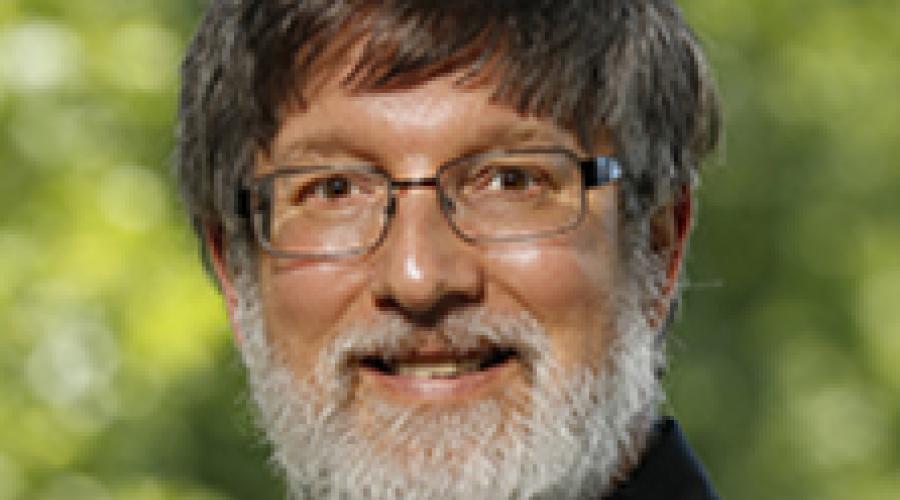 I arrived at North Central College in the Fall of 1988. My original plan was to stay for 4 to 5 years then return home to the East Coast (Virginia, Maryland, or North Carolina). However, North Central College is a great place to work, and I have overstayed my projected time by a bit.
My teaching and research interests focus on Industrial/Organizational Psychology and Applied Psychometrics. In a typical year, I have the pleasure of teaching classes such as Statistics, Industrial/Organizational Psychology, Personality, Psychological Assessment, and occasionally Positive Psychology. In addition, I teach classes on the history of science such as Landmarks in Science (SCI 210) which explores the development of science from ancient Greece to the early 1900s and Portraits of Health (GLS 260) taught in London UK where we explore the interrelationships among developments in medical and psychological care with art and theater.
My current research projects examine issues related to organizational justice. Specifically, I am interested in how we define fairness, how we evaluate others, and the impact of our emotions on this process. Along with my undergraduate research teams, I have recently presented this work at an international conference in Dublin Ireland and at National Psychology Conferences in San Francisco and Boston. My most recent projects examine how we evaluate professionals after they make a judgement error, specifically an error that has a negative impact on others.
I am also fortunate to serve as the Faculty Athletic Mentor to the NCC Women's Soccer Team.
I am currently organizing a Pro-Social I/O Psychology group on campus. Yes, it is a real thing http://www.siop.org/prosocial/default.aspx. My goal is to find, cultivate, and participate in internships or volunteer experiences where we can use our I/O and psychometric skills to help others. If you are interested in this organization, contact me.
In my free time, I enjoy bike riding (my new bike is a Cannondale Synapse), traveling (my wife and I try to visit cool historical sites in Europe once a year), reading (psychology of course but also medieval murder mysteries), and spending time with my dogs (Tycho Brahe the Dog –named after Tycho Brahe the astronomer and Beagle the Dog --named after Darwin's ship HMS Beagle).
Download CV
Selected Scholarship
Post, M., Kelley, K. N., & Altmayer, S. (2017, May). Evaluating Employees Following FMLA Leave: Negative Personality and Financial Biases Against LGBT Employees. Poster presented at the 29th Annual Convention of the Association for Psychological Science, Boston, MA.
Kelley, K. N. (2017). Leadership Judgment Indicator-2 (LJI-2): Effectiveness of Situational Judgment Testing in Selecting and Developing Organizational Leaders. In R. A. Spies & B. S. Plake (Eds.), The Twentieth Mental Measurements Yearbook. Lincoln, NE: Buros Institute of Mental Measurements.
Kelley, K. N., Knapczynski, E. A., Fermin, K. M., Conlin, A, L. (2016, May). Justice Stories: Measuring Content and Emotion in Employee Interviews About Fairness in the Workplace. Poster presented at the 2016 Measuring Behavior Conference, Dublin, Ireland. http://www.measuringbehavior.org/mb2016/home
Kelley, K. N (2015). You want to help someone find a career? Theoretical and applied changes in career development from 1900 to 2014. PsycCRITIQUES, 60(21), doi:10.1037/a0039062
Kelley, K. N. (2013). Differential Aptitude Testing: Revisions, Extensions, and Applications. In E. A. Whitfield, R. Feller, & C. Wood (Eds.). A Counselor's Guide to Career Assessment Instruments Sixth Edition. Columbus, OH: National Career Development Association.
Courses Taught
PSY 250 Statistics
PSY 270 Industrial Psychology
PSY 320 Personality
PSY 360 Psychological Assessment
GLS 260: Portraits of Health (London)
SCI 210: Landmark Discoveries in Science