Student Activities-Orgs
Lydia Pond
Director of Student Activities and Campus Recreation
Contact
+1 630 637 5401
ldpond@noctrl.edu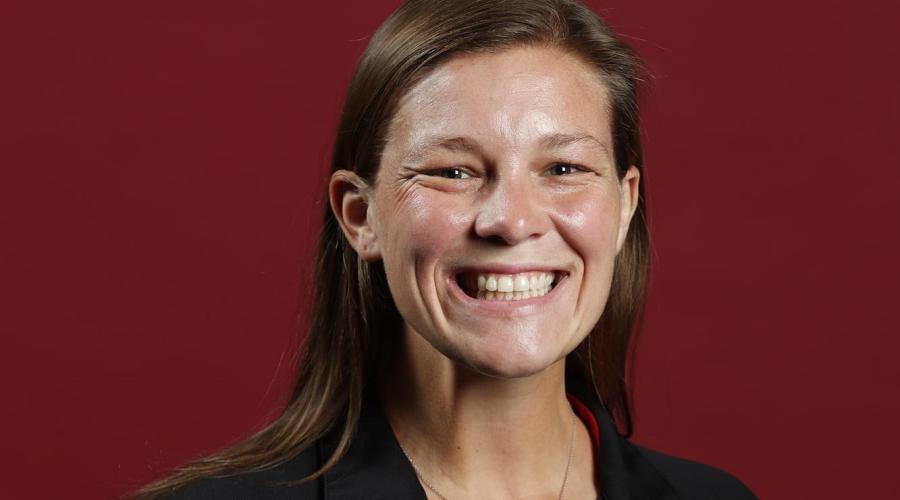 Lydia Pond serves as the Director of Student Activities and Campus Recreation at North Central College. Pond is responsible for the development, implementation, and oversight of student activities (highlighted by extensive weekend programming) which meets the social needs of a diverse student population and which contributes to the overall growth and development of students. She provides guidance to all student organizations on campus and regularly communicates with student organizations concerning policy information, budgeting, and leadership development. Additionally, Pond has spent over a decade creating and developing a robust campus recreation program that includes group fitness, intramural sports, club sports, informal recreation, instructional programs, and outdoor adventure programs. Oversight of club sports includes supervising coaches for both the Cheer & Dance teams.

In addition to overseeing Student Activities and Rec Sports, Pond has traveled with students to Germany, Kenya, Guatemala, and Pennsylvania as support staff on service and short-term study abroad experiences. She also teaches in North Central's School of Education and Health Sciences both at the graduate and undergraduate level. Additionally, Pond serves as the Advisor for the Outdoor Adventure Club (OAC) on campus and previously advised the wildly successful student organization, Sport Management Association (SMA), from 2014-2018. Lydia's work within SMA led to the creation of the Sport Business Conference held annually on the North Central campus. Most notably, Lydia led 10 students to intern at Super Bowl XLIX in Phoenix in 2015, where they worked directly with NFL partners for a week. Students graduating out of SMA under Lydia's tutelage have landed internships or professional positions with including, but not limited to : The Chicago Cubs, Jacksonville Jaguars, Chicago Blackhawks, Professional Golf Association, Cleveland Browns, and Chicago Bears.
Lydia joined North Central College in 2010 as the Coordinator of Recreation Programs and Assistant Athletic Facilities and Events Manager. Pond also held the position of Head Women's Tennis Coach from 2015-2017 where she had a career winning percentage of .605%. In 2018 she became the Director of Campus Recreation and in 2020 began her tenure as the Director of Student Activities and Campus Recreation.
In 2015, Pond was the recipient of the Harold R. Wilde Distinguished Service Award, given to an outstanding faculty or staff member each year for going 'above and beyond the call of duty' on campus.