Martha Cammarata
Half-time Assistant Professor of Kinesiology
Kinesiology
---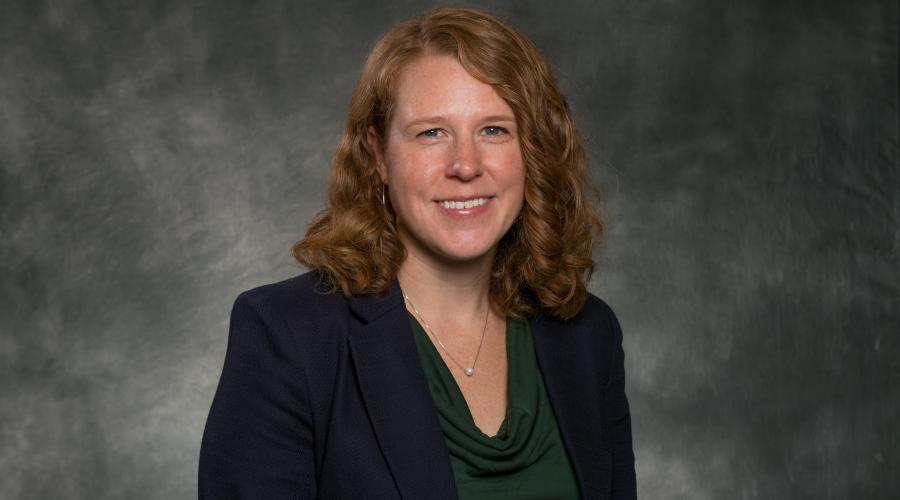 Martha Cammarata started teaching at North Central College in the spring of 2017. She holds a B.S. in bioengineering from the University of Pittsburgh and a PhD in biomedical engineering from Northwestern University. Her graduate research was conducted at the Rehabilitation Institute of Chicago (now the Shirley Ryan Ability Lab) where she was able to interact and collaborate with many research and clinical personnel. Her graduate research explored the neurophysiological and biomechanical mechanisms underlying joint stability, specifically at the knee joint. These projects sought to contribute to our understanding of factors which may contribute to joint injuries and disease, such as ACL tears and osteoarthritis.
Dr. Cammarata has prior experience working in higher education, biomedical research, business consulting, and project management. She brings these experiences to her North Central classrooms where she aims to promote interest in subject material and develop life-long learners of her students.
When she's not teaching, Dr. Cammarata enjoys spending time with family and staying active. Past and current athletic pursuits include rowing, triathlon, master's swimming, and long distance running.
Download CV
Selected Scholarship
Cammarata M.L., Dhaher Y.Y. (2012). Associations between frontal plane joint stiffness and proprioceptive acuity in knee osteoarthritis. Arthritis Care Res (Hoboken). 64(5): 735-43.
Cammarata M.L., Schnitzer T.J., Dhaher Y.Y (2011). Does knee osteoarthritis differentially modulate proprioceptive acuity in the frontal and sagittal planes? Arthritis Rheum. 63(9):2681-9.
Cammarata M.L. and Dhaher Y.Y. (2011). Proprioceptive acuity in the sagittal and frontal planes of the knee: a preliminary study. Eur J Appl Physiol. 111(7):1313-20.
Cammarata M.L. and Dhaher Y.Y. (2010). Evidence of gender-specific motor templates to resist valgus loading at the knee. Muscle and Nerve. 41(5): 614-23.
Cammarata M.L. and Dhaher Y.Y. (2008). The differential effects of gender, anthropometry, and prior hormonal state on frontal plane knee joint stiffness. Clin Biomech (Bristol, Avon). 23: 937-45.
Courses Taught
KIN 280 Human Physiology
KIN 317 Kinesiology