Occupational Therapy
Maud Makoni
Assistant Professor of Occupational Therapy
Contact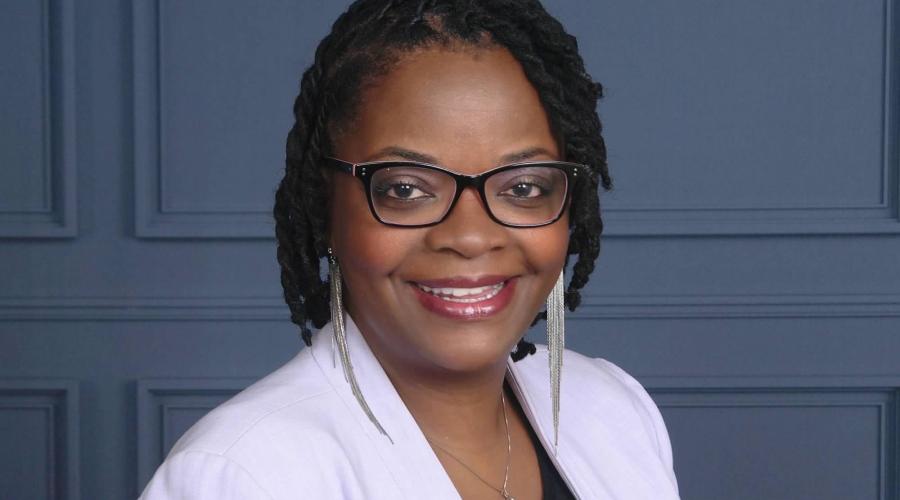 Dr. Maud Makoni is an Assistant Professor of Occupational Therapy at North Central College in IL. She has had a long career in OT and carries that with her to the classroom. Maud Makoni has worked as a practitioner and clinical fieldwork educator in various settings for over two decades. Her passion is advancing occupational therapy and all specialties while maintaining the roots in human occupation. This has fueled her growing desire to participate in knowledge translation activities and advance her profession. Maud completed her post-professional OTD from the University of Saint Augustine, where she received the Scholarship and Teaching Award for her occupation-based hand therapy capstone project. She is the sitting RA for Illinois to the American Occupational Therapy Association for the 22-23 fiscal year. She is the current board chairperson for Women of Dominion, a religious women empowerment organization. Maud Makoni founded and directed Girls Let's Talk, a migrant girl empowerment group. Both groups are predominantly focusing on females of African origin. She is a speaker, workshop presenter, and author. She is a certified marriage mentor and has served couples in this capacity with her husband.
Maud is a wife and mother of 2 college-age girls and a high school son. She was raised by middle-class African parents grounded in "Ubuntu," a sense of belonging, caring, and dignity. They instilled moral values, hard work, character, and competence. Despite community building and inclusion challenges, her parents allowed her to realize privilege, identify opportunities to serve, and pave ways for motivating those in her communities and circles to aim higher. Dr. Makoni is passionate about sharing her knowledge and training with students and the community, whether on a personal or professional platform. She provides knowledge and resources to individuals who need more access to information or anything. Dr. Makoni uses the advice imparted by her parents: "Always Be You!" Trees don't change their roots, i.e., everything on that tree can change, but the roots will ALWAYS be the same!
Outside of work, Dr. Makoni spends as much time as possible with family, working out (including Zumba, Pilates, and Kickboxing), reading, and journaling because she likes to write everything down. Side note: She once told her family, "Please don't read my journal when I die." She is passionate about many things, including occupational therapy, and firmly believes that Passion is Sharable.
Philosophy of Teaching
I believe in openly collaborating with a perspective and hope for more incredible things in occupational therapy. My values and philosophy of teaching have been transient between pedagogy and andragogy principles. I believe that adult learners who make it into occupational therapy school are self-driven, are expected to take responsibility for decisions for their learning, and are motivated to learn. A person's prior learning and life experiences culminate in a successful knowledge translation of the teaching activities.
My goal is to match manipulating the "how we teach" (pedagogy), and the learning environment and aligning it to the needs of the learners. I strive for a collaborative, inclusive, and equitable atmosphere in the classroom. Active learning strategies and shared experiences are integral to a successful academic life. Evidence-based practice for professional viability fosters my approach informed by patients' voices, the interprofessional team, clinical expertise, and research.
All our voices matter to create a brighter future for ourselves and the patients we serve.
Download CV
Selected Scholarship
Research question:
The impact of hand therapy 4-module targeted intervention model on entry-level didactic OT carriculum.
North Central College, Occupational Therapy students have been learning entry-level hand therapy content, including four diagnoses: Distal Radius Ulna fracture (DRUJ), CMC Osteoarthritis, Carpal Tunnel, and Tennis Elbow. Surgical, nonsurgical, and occupation-centered interventions are addressed. Students have received training on fabricating specific orthoses: Thumb Spica (hand and forearm) and Wrist Cock up. The research seeks to evaluate the impact of this targeted knowledge translation initiative. Student confidence, educator comfort with Level 2 students, and ultimately employment opportunities for the students will be assessed. The targeted 4-module intervention model responds to the knowledge and experience gap between specialized hand therapists and entry-level OT students. The gap contributes to a need for more pathways for entry-level students to enter the specialty.
The question becomes does the gap contribute to health access disparities? The goals are to assess the impact of a targetted content delivery model over two semesters with entry-level hand therapy students. The model is coupled with a collaborative mentoring model via the school Hand Study Group. The study will establish whether student confidence will increase if knowledge of the hand therapy content is increased in the entry-level didactic curriculum.
The long-term goal is for North Central college OT students to be a pipeline for closing the knowledge and experience gap with the specialty of hand therapy.
The research is conducted collaboratively with the program's NCC OT alumni and outgoing seniors. This allows our students to publish and present at conferences.
Courses Taught
Physical Dysfunction Theory
Physical Dysfunction Intervention
Assessment Theories
Assessment Application
Theories in OT
Specialties in OT
Geriatrics in OT