Occupational Therapy
Michelle Sheperd
Associate Professor of Occupational Therapy, Occupational Therapy Program Director, and Chairperson, Department of Occupational Therapy
Contact
+1 630 637 5739
msheperd@noctrl.edu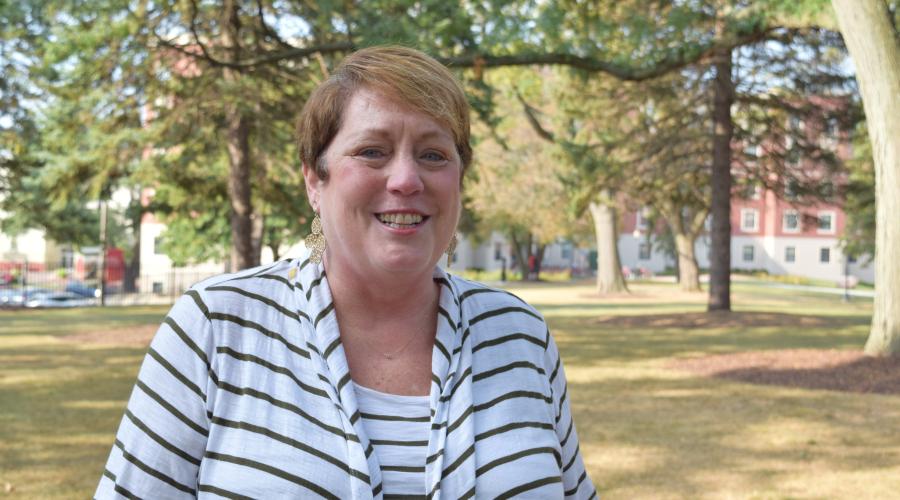 Michelle Sheperd, Ed.D, OTR, boasts a remarkable 40 plus year career as an occupational therapist, having worked in diverse settings ranging from mental health to pediatrics, skilled nursing facilities, and owning her own company. In 2003, Michelle transitioned into the education field, where she has been educating occupational therapy assistant students and making a significant impact in the field. She also played a crucial role in managing and accrediting the process for the 24 campuses that offered OTA in her previous company. Michelle holds a Bachelor's of Science in Occupational Therapy from the University of Illinois, as well as a Master's in Education in Curriculum and Instruction. Furthermore, she obtained a Doctoral Degree in Education; Instructional Leadership, which reflects her commitment to advancing her knowledge in this field. Michelle's extensive experience has seen her teach various classes, including Introduction to OT, Intervention in Pediatrics, and Functional Anatomy, and also participate in curriculum revisions. Her diverse experiences and dedication to education make her an invaluable asset to the Occupational Therapy profession.
Michelle's passion for teaching and commitment to providing students with the best possible training in occupational therapy has been the driving force of her career. Beginning in the OTA classroom, Michelle discovered her love for teaching and ensuring that her students received the highest level of instruction possible. Now, moving onto teaching at the master's and doctoral degree level, she is excited to continue pursuing her goals of promoting OT as a valuable profession and preparing future occupational therapists with the passion and clinical skills needed to help people regain their independence. The community at North Central College with the mission to "prepare student to be informed, involved, principled and productive citizens and leaders over their lifetime" aligns perfectly with AOTA's mission and Michelle's personal goals to educate principled, involved leaders in the field of OT.
Michelle's extensive involvement in the field of occupational therapy includes multiple presentations at local and national conferences and publications in the Journal of Occupational Therapy Education, presenting her doctoral thesis at the Midwest Dean's Conference and a poster presentation on critical thinking at the AOTA Conference. Michelle has also played a key role in shaping the future of occupational therapy education, having participated in AOTA Ad Hoc Committees for the OT/OTA Degree Entry Level Education in 2014. Her dedication to the profession is further evidenced by her participation in the AOTA/AOTF Leadership Fellowship, which allowed her to deepen her knowledge and skills in this field. Michelle's commitment to ensuring high standards in occupational therapy education is further demonstrated by her work as an accreditor for several accrediting agencies. Her dedication to advancing the field of occupational therapy is evident in her active engagement with these organizations and committees.
Download CV
Courses Taught
Introduction to OT, Mental Health Theory, Mental Health Assessment and Intervention, Management, Research and Grant Writing