Occupational Therapy
Michelle Sheperd
Assistant Professor of Masters in Occupational Therapy; Program Director of Masters in Occupational Therapy; Chairperson, Department of Masters in Occupational Therapy
Contact
+1 630 637 5739
msheperd@noctrl.edu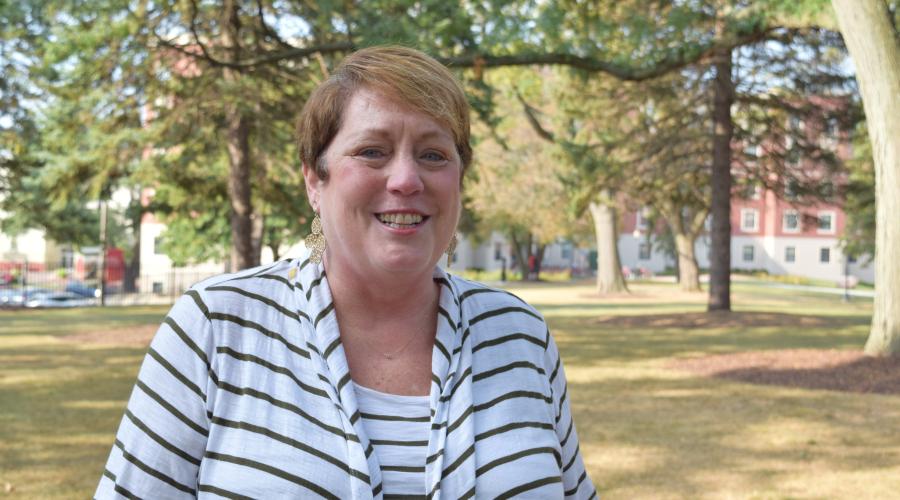 Michelle Sheperd, Ed.D, OTR has been an occupational therapist for 35 years. She has worked in a variety of settings including mental health, pediatrics, skilled nursing facilities, and owned her own company. Michelle has been in education since 2003 educating occupational therapy assistant students. She has also been involved in the management and accrediting process for the 24 campuses that offered OTA in her previous company. Michelle earned her Bachelors of Science in Occupational Therapy from the University of Illinois, her Master's in Education in Curriculum and Instruction, and her Doctoral Degree in Education; Instructional Leadership. She has taught a variety of class from Introduction to OT, Intervention in Pediatrics, and Functional Anatomy as well as participated in curriculum revisions.
As a teacher in the OTA classroom, Michelle found her passion for both teaching as well as ensuring that the students receive the best training to be competent in the field of occupational therapy. Moving to teaching at the master's degree achieves the next goal in her teaching career. Ensuring that OT continues to be a valued profession and that the future occupational therapist can provide the passion and necessary clinical skills to allow people to return to their level of independence is Michelle's goal. Michelle plans to teach Introduction to OT, Mental Health classes, Evidence Base Practice, and Research classes. The community at North Central College with the mission to "prepare student to be informed, involved, principled and productive citizens and leaders over their lifetime" aligns perfectly with AOTA's mission and Michelle's personal goals to educate principled, involved leaders in the field of OT.
Michelle has presented her doctoral thesis at the Midwest Dean's Conference and a poster presentation on critical thinking in the classroom at AOTA Conference. She has participated with AOTA Ad Hoc Committees for the OT/OTA Degree Entry Level Education in 2014. She has participated in AOTA/AOTF Leadership Fellowship and has been an accreditor for several accrediting agencies.
Michelle currently volunteers in her local community and is the Director of Advocacy for the Illinois OT Association.
Download CV
Courses Taught
Introduction to OT, Mental Health Theory, Mental Health Assessment and Intervention, Management, Research and Grant Writing