Economics
Natalia De Lima Bracarense
Associate Professor of Economics
Contact
+1 630 637 5458
nbracarense@noctrl.edu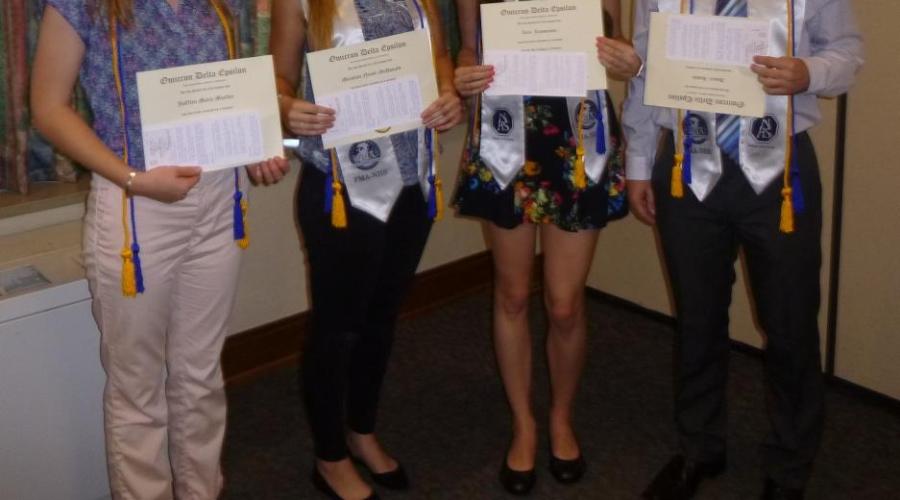 Prof. Natalia Bracarense's research interests are history of economic thought, economic methodology and theory, development economics, and history of U.S.-Latin American relations.
In recent years she has published articles in collection of essays in the history of economic thought and in economic methodology. Prof. Bracarense also has publications in the Review of Political Economy, Journal of Economic Issues and Review of Radical Political Econom.
She has earned several grants and awards, of which the most recent include a Fellowship at Duke University (2016). Other awards include a Center for the History of Political Economy at Duke University Summer Institute Participant Award (2014), History of Economics Society's Warren J. and Sylvia J. Samuels Young Scholar Program Travel Grant (2014 and 2015) and European Society for the History of Economic Thought Travel Grant (2013).
Download CV
Selected Scholarship
Bracarense, Natália. "Historical Method and Data," with A. Reeves Johnson. In Handbook in Research Methods and Applications in Heterodox Economics, edited by Frederic Lee and Bruce Cronin. Northampton: Edward Elgar, 2016.
Bracarense, Natália. "Core and Periphery in the Early Cold War: A Historical Analysis of Development Theory." In Peripheral Visions: Capturing the Dynamics of Economic Development, edited by Hans-Michael Trautwein and Mario García Molina. London: Routledge, 2015.
Bracarense, Natália. "Contact Zones: Development Theory and "The Cultural Turn,"" Review of Radical Political Economy 45, 3 (2013), pp. 333-340: http://rrp.sagepub.com/content/45/3/333.abstract
Bracarense, Natália. "Economic Development in Latin America and the Methodenstreit: Lessons from History of Thought," Journal of Economic Issues 47, 1 (2013), pp. 113-134: http://mesharpe.metapress.com/app/home/contribution.asp?referrer=parent&backto=issue,5,14;journal,1,17;linkingpublicationresults,1:121382,1
Bracarense, Natália. "Development Theory and the Cold War: The Influence of Politics on Latin American Structuralism," Review of Political Economy 24, 3 (2012), pp. 375-398: http://www.tandfonline.com/doi/full/10.1080/09538259.2012.701916
Courses Taught
ECN 252 Macroeconomic Principles
ECN 250 Microeconomic Principles
ECN 210H History of Economic Thought
ECN 423 Intermediate Microeconomics
ECN 324 International Political Economy
ECN 340 International Economics