Patricia Bayona
Assistant Professor of Spanish; Director of the Language Resource Center; Coordinator of Elementary Spanish
Modern & Classical Languages
---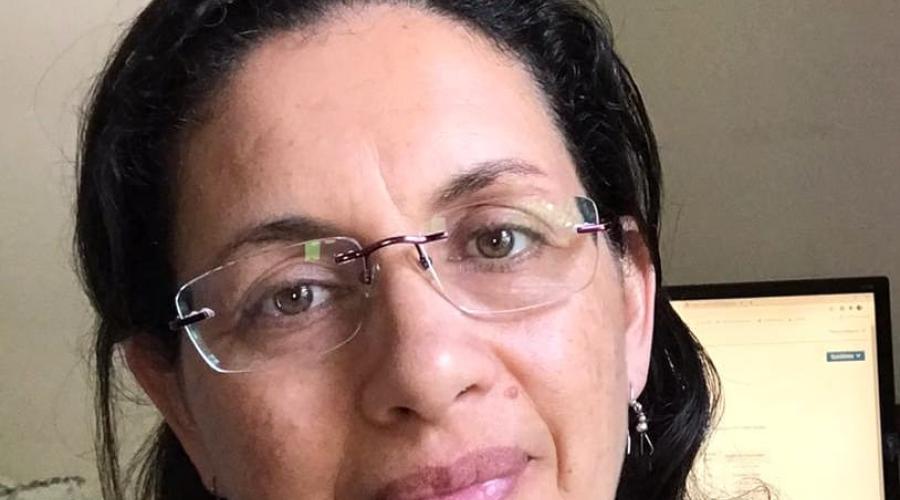 Patricia Bayona is an Assistant Professor of Spanish, with research interests in Hispanics Linguistics, Foreign Language Teaching, and TESOL.
Originally from Colombia, Professor Bayona has a PhD and Masters degrees in Spanish Linguistics and the Acquisition of Spanish as a Third Language respectively, from the University of Western Ontario, Canada. As an alumnus of La Universidad de Los Andes, in Colombia, her 30+ years of teaching experience covers English, Spanish, and French settings in Canada, the United States, and Colombia.
Professor Bayona's research portfolio includes scholarly research in the acquisition of Spanish by adults in the U.S. and in Canada, as well as academic research in the Teaching of Foreign Languages, Sociolinguistics of Spanish, and Hispanic Linguistics. At North Central College she is the Director of the Language Resource Center, the Coordinator of Elementary Spanish courses, oversees the TESOL Minor, and teaches additional courses in Spanish, Hispanic Linguistics and teacher-education.
Download CV
Selected Scholarship
Bayona, P., & Garcia-Martin, E. (Eds.). (In Press). Global Approaches to Mixed Language Classrooms (p. TBD). Routledge Research in Language Education Series. Taylor&Francis Group.
Bayona, P. (2019). "Saber español sí sirve": Academic Validation of Spanish as a Heritage Language. Open Linguistics: Open Access Journal by De Gruyter., 5(1), 69–80. https://doi.org/10.1515/opli-2019-0004
Bayona, P., & Pope, K. (2019, November). Program Collaboration and High Impact Practices: A Recipe for Success. ACCA Scholarship of Pedagogy Symposium. Naperville, IL: North Central College, ACCA.
Bayona, P. (2019, November). Organic Schedules. ACCA Scholarship and Pedagogy Symposium. Naperville, IL.: North Central College, ACCA.
Bayona, P. (2017, February). Rediscovering Teacher Training with EdTPA. Tenth International Conference on Language Teacher Education. University of California, Los Angeles.: National Heritage Language Resource Center.
Implementing Usage-Based Instruction of Spanish. In cooperation with Dr. Serafima Gettys, Director of the Foreign Language Program, Lewis University, Romeoville, Illinois. Plenary session at ACTFL Annual Convention and World Languages Expo, Nov. 2014
Bayona, P. (2009). The Acquisition of Spanish Middle and Impersonal Passive Constructions from L2 and L3 Perspectives. In: Third Language Acquisition and Universal Grammar. Second Language Acquisition Series. David Singleton Ed. Multilingual Matters: 1-29. ISBN: 978-1-84769-131-6
Bayona, P. (2009) Crosslinguistic Influences in the Acquisition of Spanish L3. Doctoral Dissertation. The University of Western Ontario. Canada. 229 pages. ISBN: 978-0- 49454-268-2
Bayona, P. (2007). Sociolinguistic Competences in the Use of Colombian Pronouns of Address. Conference Proceedings of the 2006 Annual Conference of the Canadian Linguistic Association, held at the Congress of the Social Sciences and Humanities, May 2006. Milica Radisic and Claire Gurski ED. University of York, Toronto, Ontario.
Courses Taught
TESOL (LANG 380; LANH 382; LANG 384; LANG 385; LANG 490)
Hispanic Linguistics (SPAN 370)
Foreign Languages Theories and Methods (EDUC 342)
Language and Linguistics (ENGL 370; SPAN 370; LANG 390)
Multilingüismo y Español. (LANG 391)
Elementary Spanish (SPAN 101; SPAN 102; SPN 201; SPAN 202)
Spanish Composition and Conversation (SPAN 250)