Paul Mullen
Half-Time Associate Professor of Psychology
Psychology and Neuroscience
---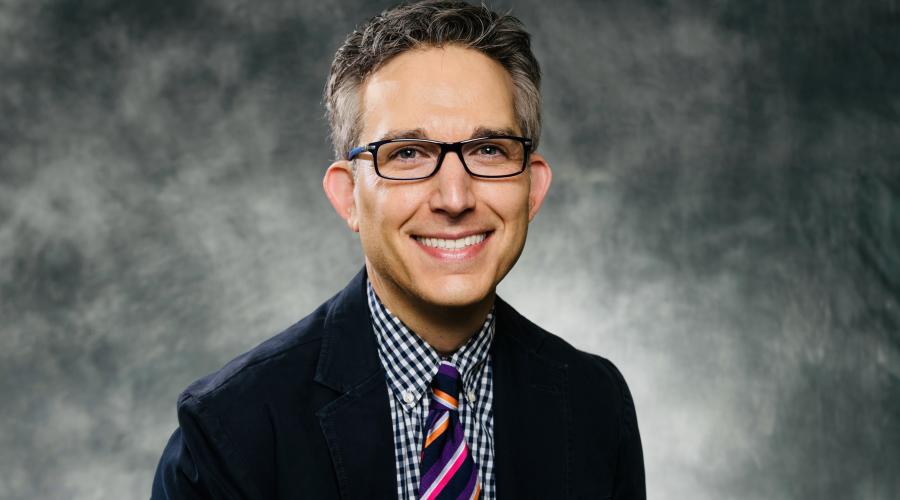 Dr. Paul Mullen has been a member of the psychology faculty since 2001. He is a licensed clinical psychologist with post-doctoral specialization in Child & Adolescent Psychotherapy. The focus of Dr.Mullen's clinical practice is on the wellness and health of young people. In recent years he has taken a keen interest in the fields of Positive Psychology and Happiness, helping young people find their way through a life that is at once joyful and authentic.
Dr. Mullen is a founding partner of True North Clinical Associates, where he currently maintains his psychotherapy practice. He is also a frequent presenter to local schools and parents' groups.
Dr. Mullen earned his Bachelor's degree from Loyola University Chicago, then went on to earn his Master's and Doctoral degrees in Clinical Psychology from The Chicago School of Professional Psychology. He returned to Loyola University in 2007 to complete a 1-year post-graduate certificate in Child & Adolescent Psychotherapy. While completing his graduate studies, Dr. Mullen was a Counselor on the Children's Unit at Advocate Good Samaritan Hospital in Downers Grove. He completed his pre-doctoral internship at Linden Oaks Hospital at Edward in Naperville, IL. Afterward, he went on to fulfill his post-doctoral requirements with The DuPage County Health Department's Child & Adolescent Mental Health program. Dr. Mullen is a member of the American Psychological Association and The Society of Clinical Child & Adolescent Psychology.
Courses Taught
PSY 350: Clinical Psychology
PSY 324: Child Psychopathology
PSY 220: Psychology of Adolescence
PSY 210: Child Development