Biology
Steve D. Johnston
Roger and Nadeane Hruby Professor in the Liberal Arts and Sciences; Professor of Biology
Contact
+1 630 637 5188
sdjohnston@noctrl.edu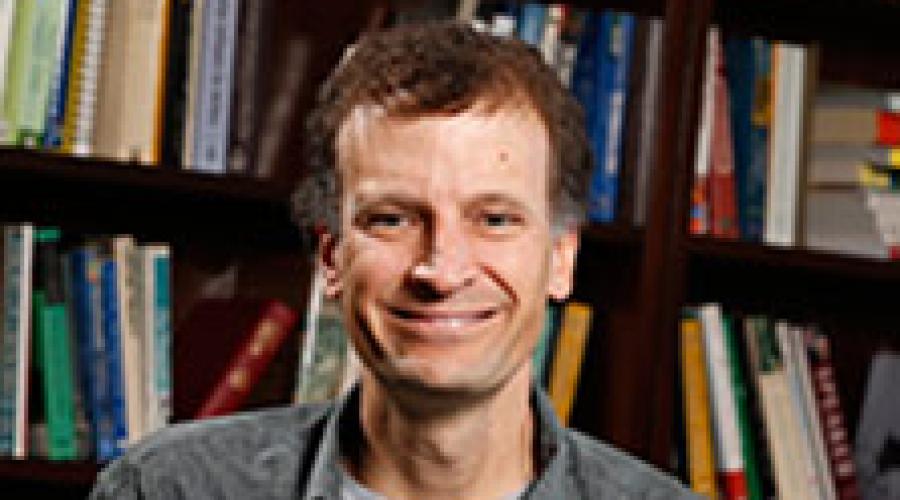 Steve Johnston brings an excitement to teaching about all aspects of biology. His primary focus is in understanding the molecular biology of eukaryotic cells, especially in understanding how cells transmit information. Dr. Johnston conducts research using the budding yeast Saccharomyces cerevisiae to answer fundamental questions about how cells work. During the last 15 years at North Central College, all of these research projects have been carried out by undergraduate students. The research laboratory is simply an extension of the classroom -- a place to really learn about how life works at the cellular and molecular level. This research has been supported by grants from the National Institutes of Health and the Merck/AAAS Undergraduate Science Research Program.
Download CV
Selected Scholarship
Boettcher, A., S. Blaszak, S. DeWerff and S.D. Johnston. 2014. Protein-Protein Interactions of the Yak1 Kinase. Yeast Genetics Meeting, Seattle WA.
Pratt, Z.L., B.J. Drehman, M.E. Miller, and S.D. Johnston. 2007. Mutual Interdependence of MSI1 (CAC3) and YAK1 in Saccharomyces cerevisiae. Journal of Molecular Biology 386:30-43.
Johnston, S.D., S. Enomoto, L. Schneper, M.C. McClellan, F. Twu, N.D. Montgomery, S.A. Haney, J.R. Broach, and J. Berman. 2001. CAC3 (MSI1) suppression of RAS2G19V is independent of Chromatin Assembly Factor-I and mediated by NPR1. Molecular and Cellular Biology. 21:1784-1794.
Enomoto, S., S.D. Johnston, and J. Berman. 2000. Identification of a novel allele of SIR3 defective in the maintenance, but not the establishment, of silencing in Saccharomyces cerevisiae. Genetics, 155:523-538.
Johnston, S.D., J.E. Lew, and J. Berman. 1999. Gbp1p, a protein with RNA recognition motifs, binds single-stranded telomeric DNA and changes its binding specificity upon dimerization. Molecular and Cellular Biology, 19:923-933.
Courses Taught
BIO151: Biological Investigations
BIO152: Biological Investigations
BIO252: Cells and Systems
BIO360: The Molecular Biology of Cancer
BCM465: Advanced Biochemistry
FYE100: First Year Experience