Artist Bio
Since 1982, Todd Victor and Lizette Guy have been together entertaining families, first as jugglers and physical comedians performing throughout the world. They have now combined their theater skills with their love of science and teaching to create this fun-filled science show.
Lizette Guy (Dr. Knowitall) started her performing career at the age of six in a Hollywood movie, "So This Is Paris." She has been performing as a juggler doing comedy shows for children and their families with the Jest In Time Circus of Fools for over 20 years. Her French-Canadian background has been influential in creating her strong zany character. She has a bachelor of arts in psychology and a minor in expressive arts and a master's degree in counseling from the University of San Francisco. 
Professor Smart is performed by Todd Victor: physical comedian and juggler with Jest In Time Circus of Fools. He has performed in 10 different countries and continues to perform at schools, fairs and festivals throughout the United States. His fascination with how things work and his love of comedy helps get kids excited about the sciences. He has carefully studied many scientific concepts with the help of many teachers, and scientists. He and his partner Lizette Guy have written and developed this fun science show. He has been studying and performing mime, juggling, and physical comedy since 1980. He graduated with a bachelor of Fun Arts from Ringling Brothers Barnum & Bailey Clown College.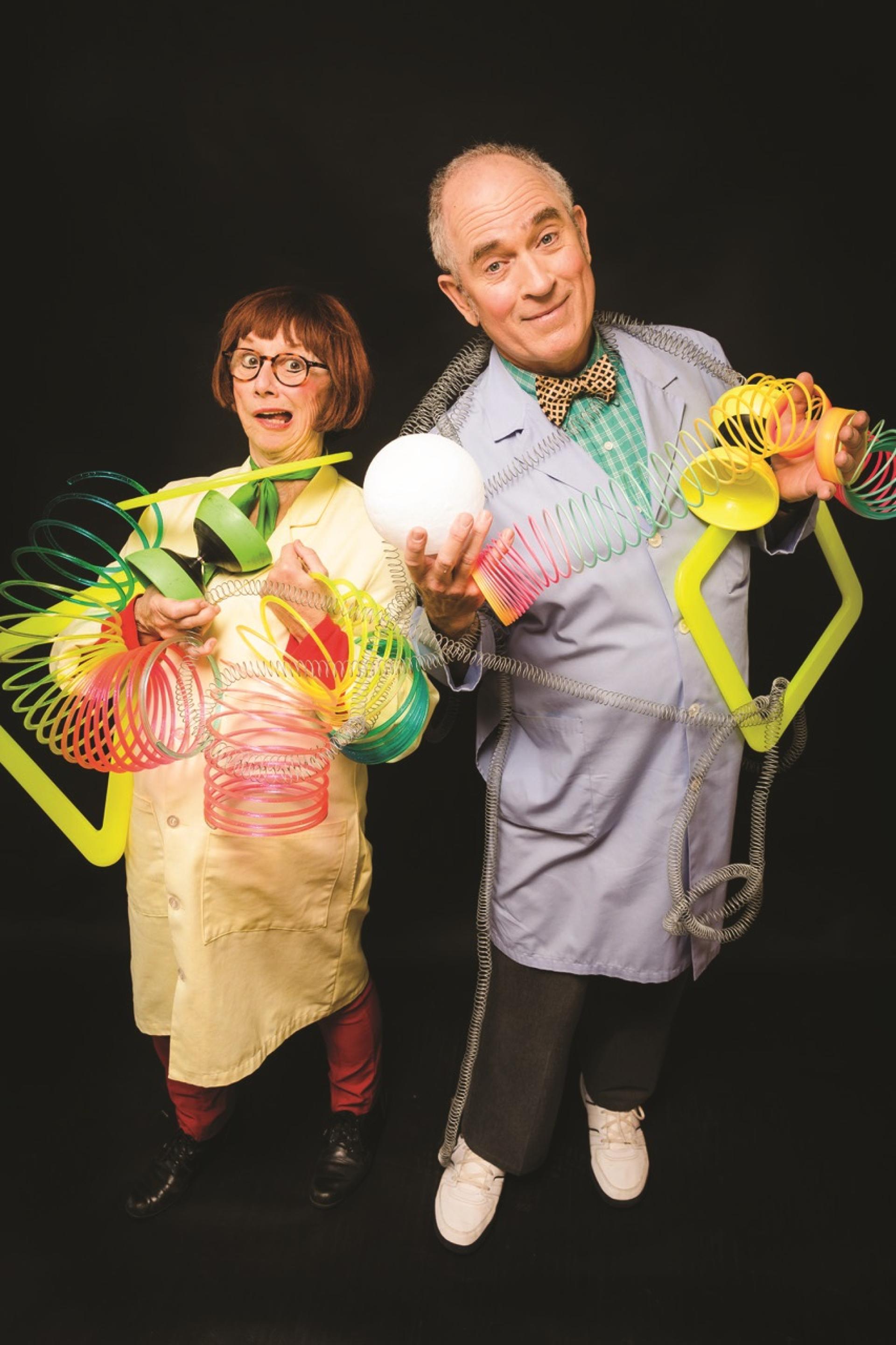 Disclaimers 
Artists, dates, times, prices, and locations are subject to change. 

If you lose your ticket, please call or notify the box office and we will be happy to reprint them for you. We will have them ready for you at Will Call the night of the performance. 

ALL PURCHASES ARE FINAL. North Central College Fine & Performing Arts does not provide refunds or exchanges. 

If you are unable to attend a performance or use your ticket, you can donate it back to North Central College for a tax-deductible donation. Contact the Box Office at least 24 hours in advance, and we will issue a tax credit letter for the price of the ticket. 

Proceeds from resold tickets will support the performing arts program at North Central College. 

A $4 online processing fee is included for all tickets purchased online. Tickets ordered less than 10 days in advance will be held in Will Call.