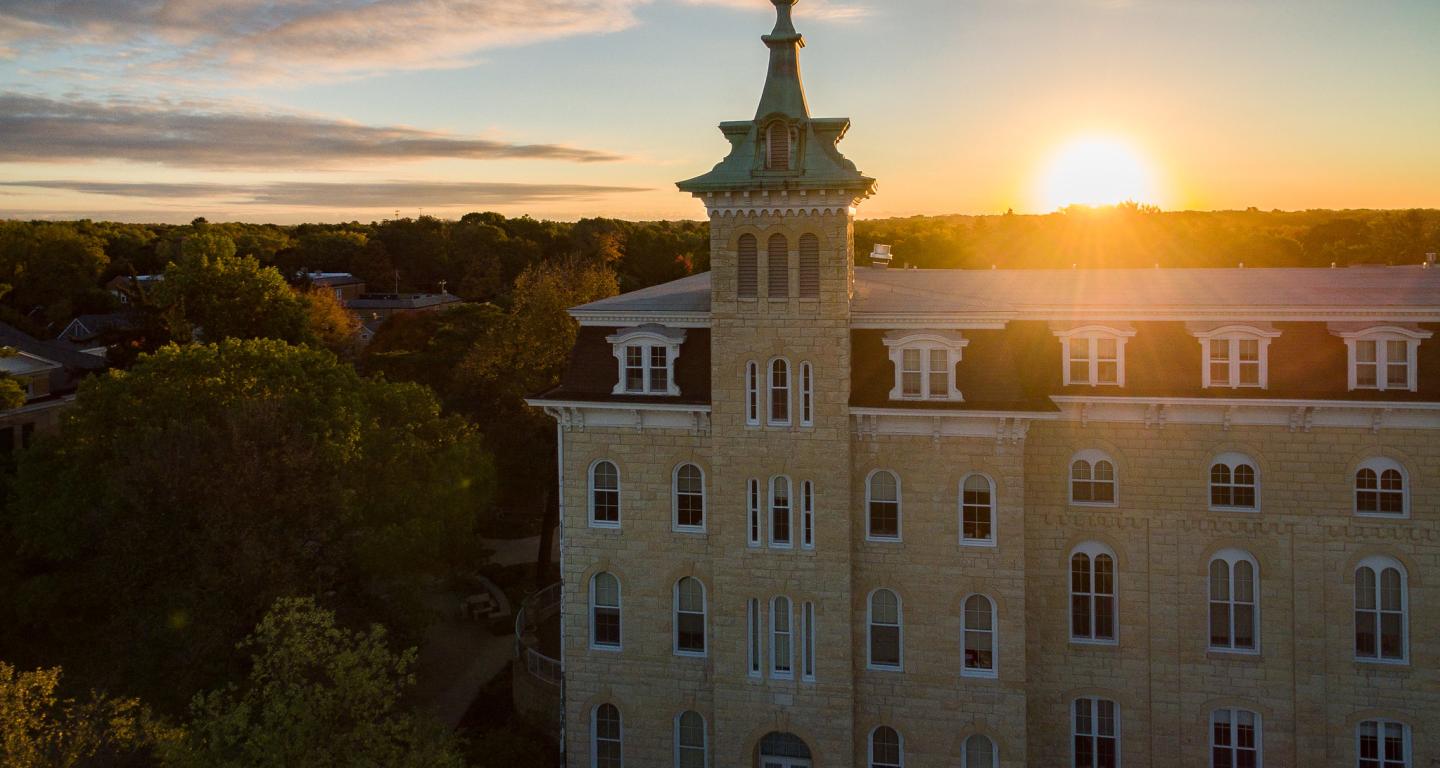 HEERF Grants Frequently Asked Questions
---
What is the CRRSAA/HEERF II?
On December 27, 2020, the President signed the Coronavirus Response and Relief Supplemental Appropriations Act, 2021 (CRRSAA) (P.L. 116-260). This new law gives the U.S. Department of Education (Department) approximately $22.7 billion to distribute to institutions of higher education in order to prevent, prepare for, and respond to coronavirus through the Higher Education Relief Fund (HEERF II).
How much HEERF II funding did North Central College receive and what is the funding for?
North Central College has been allocated $1.2 million to serve students and ensure learning continues during the COVID-19 pandemic. Institutions must make financial aid grants to students, which can be used for any component of the student's cost of attendance or for emergency costs that arise due to coronavirus, such as tuition, food, housing, health care (including mental health care), or child care. The amount of grant funding received by the College was determined by the U.S. Department of Education based on the number of Pell Grant-eligible students enrolled on campus (75% of the weight), enrollment of the institution not exclusively in distance education (23% of the weight), and enrollment of the institution in exclusively distance education (2% of the weight). Given the weighting, Congress intends for the funds to go to students with the most financial need.
Who is eligible for a grant?
All North Central College undergraduate and graduate students who are enrolled and did not completely withdraw from the spring 2021 semester were considered for a grant. Students are not eligible if undocumented, DACA, or international. Unlike CARES Act Emergency Grants to Students, students exclusively in distance education, non-degree seeking, dual enrollment, non-credit, and continuing education students are eligible. Students who currently have an outstanding balance on their North Central College account are still eligible, and may provide authorization to allow grants to be applied to balance. In total, approximately 2,600 North Central students are eligible to receive a supplemental grant.
Did I have to fill out a FAFSA to receive a grant?
No, students are not required to file the FAFSA in order to qualify for a grant. However, as required by HEERF II, in order to prioritize needy students, the FAFSA was used to identify Pell eligible students as well as subsequent grant award amounts.
How will I know if I am eligible to receive a grant?
Students eligible to receive funds will be notified by the College via email on or about March 31st and should receive a direct deposit or paper check by April 30th.
What is the amount of the awards provided?
Grant amounts vary by student based on grade level and/or 2020-21 FAFSA results. All eligible students were divided into six groups based on their Expected Family Contribution (EFC). Each group was allocated a supplemental grant ranging from $200-$805, with the highest amount provided to Pell eligible students.
The amount of HEERF II funding that institutions received varied based on the Department of Education's allocation formula, with the amount designated for grants to students was the same as HEERF of the CARES Act. Additionally, due to the expansion of eligible students, the amount of grant may be more or less than previously awarded under HEERF of the CARES Act. This also means the amount of the emergency grants at North Central College will not be the same as at other colleges. Each college had to develop its own strategy for disbursing the funds to eligible students enrolled at their campus.
How will I receive my grant?
Grants will either be directly deposited to students who signed up for a direct deposit or sent via check to students' current mailing address.
When will I receive my grant?
We expect students to receive their funds by April 30th. For students who have signed up for a direct deposit, funds should only take a couple of days to deposit once the College has received its disbursement from the federal government. For students who do not sign up for a direct deposit, checks will be mailed to their current address on file in Merlin.
Is the grant taxable?
No, HEERF II funds are not considered taxable income (as of 2/22/21), however, with regard to student emergency grants, the notice states that there is no requirement to report those amounts on the Form 1099-MISC; however, it states that "the waiver does not apply to the requirement to file and furnish Form 1098-T, Tuition Statement, with respect to any payments received for qualified tuition and related expenses, including qualified tuition and related expenses paid with grants described in this notice." Information provided by the National Association of College and University Business Officers. Full news release. https://www.nacubo.org/News/2021/2/Second-Round-of-Emergency-Grants-to-Students-Will- Require-1098T-Reporting
Who do I contact if I have questions?
For questions about eligibility and amount email Office of Financial Aid. If you have not received your funds by May 3rd, contact Student Accounts.