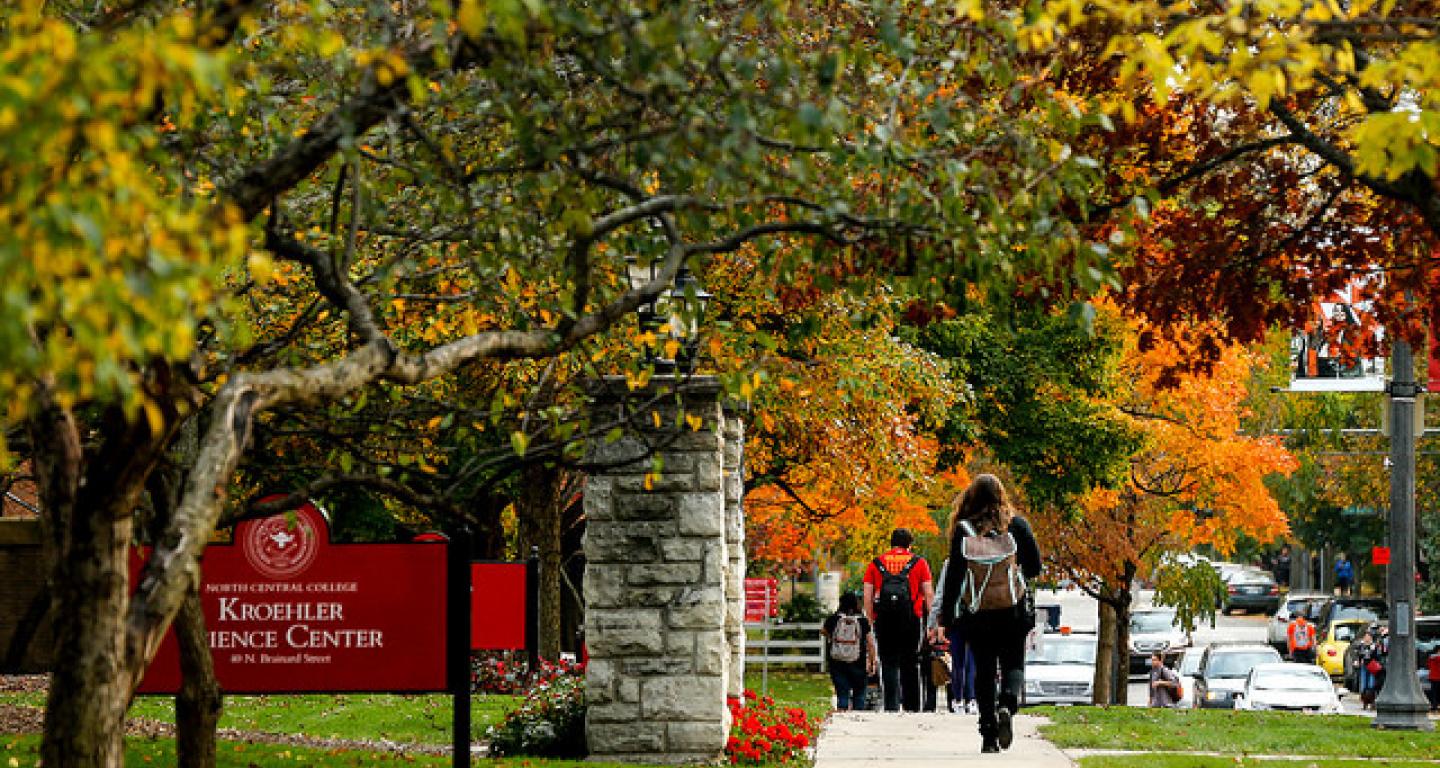 ---
Chicago Theater
Experience a variety of top-notch theater productions, meet industry professionals, and discuss the Chicago theater scene. Whether you are an aspiring theater professional or simply love a good show, you'll have to suspend your disbelief about the amount of fun you'll have.
Led by Carin Silkaitis, assistant professor of theater  
Mind | Body | Nature: A Journey of Self-Exploration  
This hybrid camp will stay both on-campus and in the city. Maximize your body and your mind through trips to various parts of the Chicagoland area including Chicago's lakefront, Naperville yoga studio, wellness centers, Chicago Botanical Gardens, and more. This camp is perfect for anyone looking to explore ways to get your body and mind to its peak performance before starting college. 
Led by Tatiana Sifri, Director of Dyson Wellness Center 
Windy City Sports
Explore, learn, and play in one of America's greatest sports towns; visit games, tour parks, meet sports industry professionals, and get a behind-the-scenes glimpse of how it all happens.
Led by Jared Bogan, director of alumni engagement
---
Lake Williamson Experience Opportunity
Cardinal Camps in the wilderness is all about making friends, learning about life at North Central College and working together to kick off college on the best foot forward. 
We know that some of you do not like the idea of "camp", but here's the thing, we have heard students say that before and after they have experienced Cardinal Camp, they say they had a blast and that they are so glad they did not miss out on this amazing opportunity. Plus, that "camp" is air-conditioned and comfortable living spaces.               
Through high ropes, escape rooms, field days and so much more, you will walk away with a lifetime of memories and a group of friends to take with you as you navigate through your first year at North Central. 
Led by:
Rachel Pridgen, director of student involvement and transition programs
Rev. Eric Doolittle, college chaplain
Lydia Pond, director of campus recreation and TRAIL outdoor adventures
Dr. Abby VanHorn, associate director of leadership, ethics and values
Dr. Kristin Geraty, associate dean for engaged learning
---
Science Immersion
On this camp, you will get hands-on experience conducting research with North Central faculty. You will conduct outdoor field work as well as laboratory research, exploring the scope of research performed at North Central College. You also will meet with science professionals at national laboratories to learn about all of the opportunities available to you and get a head start on what you'll experience in the sciences in a comfortable, fun setting.
Led by Dr. Joanna Weremijewicz, Assistant Professor of Biology
Premier Scholars | No Cost |
The Premier Scholars program is a unique opportunity for students who otherwise may face a disadvantage in college because of economic, cultural or educational circumstances. You'll experience a real class, live in your residence hall, get acclimated to campus and make some great friends. When you're not immersed in campus life, you'll explore the cultural, service and recreational activities in the Naperville and Chicago areas.
Led by Dorothy Pleas, Director of Multicultural Affairs