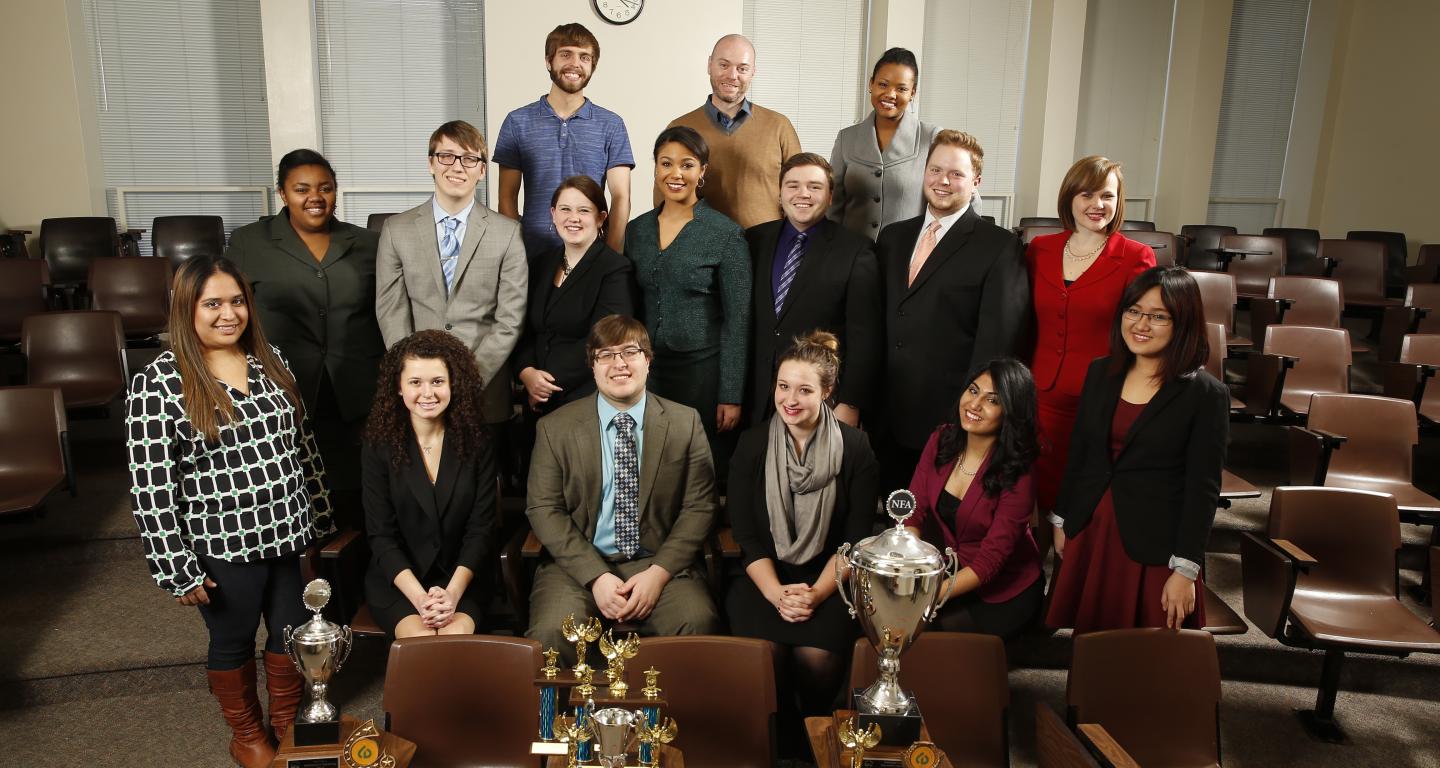 Academic Student Organizations and Activities
Actuarial Science aids actuarial science majors to be successful in and after college. provides tutoring for the actuarial exams and also vital information about what employers are looking for in actuarial scientists.
American Marketing Association (AMA) hosts events to help students learn to market themselves, network and strengthen their business skills.
Cardinal Athletic Training Students prepares members for careers in allied health care, especially athletic training.
College Scholars Honors Program provides high-achieving students the opportunity to expand and demonstrate their knowledge beyond the classroom.
Ed Rising involves elementary and secondary education students in discussion and analysis of major educational ideas, trends and issues.
Enactus gives students the opportunity to develop skills through learning, practicing and teaching the principles of free enterprise to others.
Entrepreneurship & International Business Organization (EIBO) allows students to apply previous studies in business-related courses to real-world international entrepreneurial projects.
Forensics is a competitive intercollegiate activity where students gain skills to perform speeches or literature.
HEXA (Health and Exercise Association) promotes wellness and supports exercise science majors.
History Association provides an atmosphere for students interested in history to gain exposure to the field outside the classroom and establish a network among students with interest in history.
Honors Student Organization is a community of College Scholars students dedicated to strengthening the community through service, colloquies and literary-based opportunities.
Math Club is for students interested in math, including interacting with mathematicians and providing career information in mathematics.
Mock Trial gives students opportunities to simulate a court trial and compete with teams from other schools while developing speaking, critical thinking and legal skills.
Model United Nations is a simulation of the United Nations that aims to educate participants about current events, topics in international relations, diplomacy and the art of negotiation.
NCC Assembly creates an open forum for debate for students to talk freely about civil issues, current events and news, and any event likely to create diverse opinions.
Neuroscience Club unifies future physical and health educators by providing enriching experiences outside the classroom for those interested in the sciences and neuroscience. Members are provided with support and connections.
Pre-Health Organization provides information, resources and opportunities to students who are interested in entering health-related careers such as medicine, dentistry, physical therapy, optometry, veterinary medicine and podiatry.
Psychology Club provides an environment for students to gain exposure to the field outside the classroom and network among students with interest in psychology.
Sociology and Anthropology helps students within these fields learn about career opportunities.
Sport Management Association provides learning experiences and professional development.
Student Accounting Society educates members in general business practices and the role of accounting in business.
Student Human Resources Group provides networking and human resources programs.
Student Members of the American Chemical Society sponsors chemistry-related speakers and trips, as well as social and educational programming.