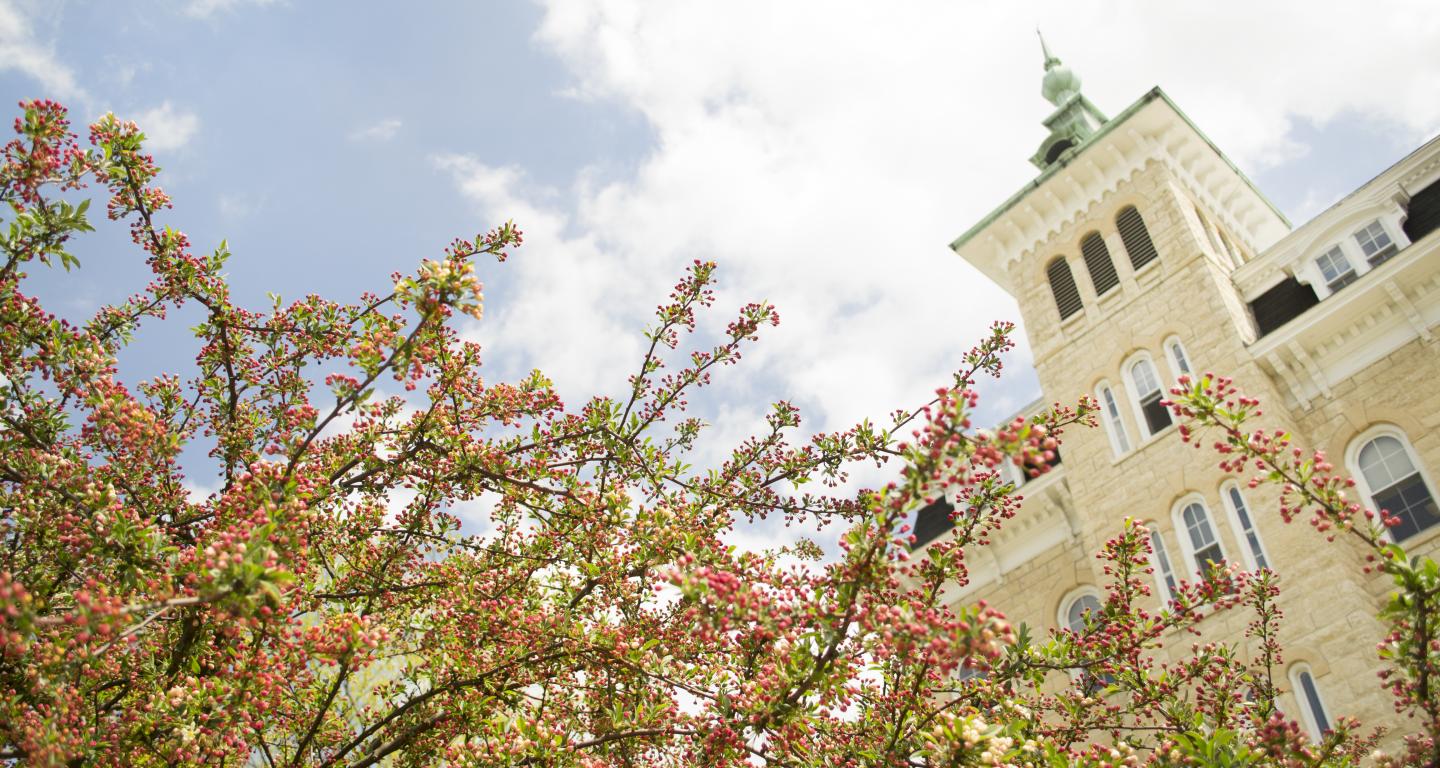 Alpha Delta Delta a Chapter of Kappa Delta Pi is an  International Honor Society in Education that fosters excellence in education and promotes fellowship among those dedicated to teaching.
Alpha Kappa Delta is the sociology honor society that promotes excellence in scholarship, the research of social problems and other social and intellectual activities.
Beta Beta Beta is a biology honor society that promotes scholarship in the biological sciences, the dissemination of biological knowledge and encourages research.
Blue Key Honor Society is a premier honor society that recognizes junior and senior students for excellence in scholarship, leadership and service.
Chi Alpha Sigma is an honor society that recognizes student-athletes with high academic and athletic achievement.
Delta Alpha Pi recognizes the academic accomplishments of students with disabilities and facilitates development of skills in leadership, advocacy and education.
Delta Phi Alpha is an honor society that recognizes excellence in the study of the German language and literature, civilization, life and culture.
Financial Management Association National Honor Society is the ONLY  international honorary which specifically recognizes the achievement of finance students.
Japanese National Honor Society encourages academic excellence in the study of Japanese language.
Kappa Delta Pi is an international education honor society that recognizes excellence and supports professional growth for educators.
Lambda Pi Eta is the National Communication Association's official honor society, which focuses on areas of rhetoric.
IMA Accounting Honor Society (IAHS) recognizes and honors academic achievement in the study of accounting.
Mu Kappa Tau is the marketing society recognized by the Association of Collegiate Honor Societies.
Omicron Delta Epsilon is an international honor society that recognizes and promotes academic achievement in the field of economics.
Phi Alpha Delta is a pre-law organization that helps students make an informed decision about pursuing law as a career and which law school to attend.
Phi Alpha Theta is an honor society promoting the study of history through the encouragement of research, publication and exchange of ideas among historians.
Phi Sigma Iota is an international foreign language honor society that promotes international communication and understanding.
Pi Mu Epsilon is a national mathematics honorary society promoting academic opportunities in mathematics.
Pi Sigma Alpha is a political honor society engaging juniors and seniors in discussions and projects related to politics and government.
Psi Chi is the psychology honor society that explores, examines and studies issues related to psychology.
SALUTE Veterans Honors Society is the only national honor society recognizing and honoring the service and scholastic achievements of this generation's greatest veterans.
Sigma Beta Delta is the business, management and administration honor society that encourages and promotes personal and professional improvement, and a life distinguished by honorable service to humankind.
Sigma Delta Pi is for students who achieve academic excellence in the study of the Spanish language, literature and culture.
Sigma Nu Tau is the entrepreneurship honor society designed to promote, recognize, and reward academic excellence in entrepreneurship and to encourage and recognize the practice of principled entrepreneurship.
Sigma Tau Delta is the English honor society with interest in literature, writing and majoring in English.
Tri-Alpha National First-generation Honor Society is a national honor society recognizing the academic achievement of first-generation college students (defined as neither parent having completed a four-year college degree). 
Upsilon Pi Epsilon is an honor society whose members are among the most outstanding undergraduate and graduate Computer Science students at North Central.