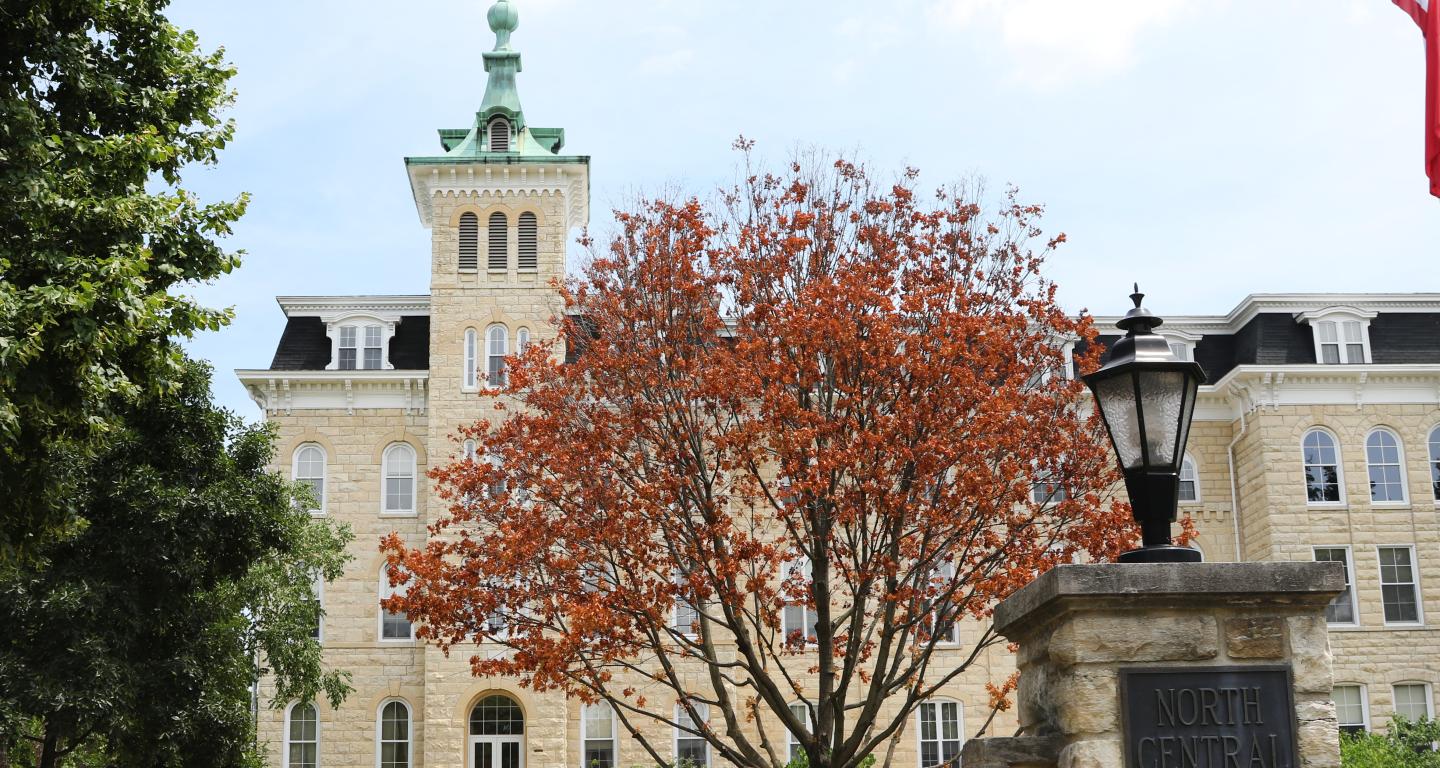 North Central College was founded in 1861, during the Civil War. We were called Plainfield College then, and we were one of the few colleges welcoming women as well as men. From the very beginning we set ourselves apart as an institution committed to wisdom as well as knowledge. Our first president, A.A. Smith, an ardent abolitionist, said, "A college should be a great moral lighthouse, sending out a clear and steady light upon all subjects…."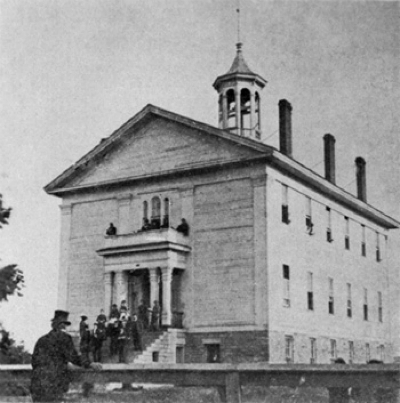 Plainfield College, 1861
The College opened with 40 students in a single two-story building in Plainfield, Illinois. Since then we've changed names twice (to North-Western, then North Central), moved once (from Plainfield to Naperville), and grown steadily (to about 3,000 students).
Over the years, thousands of dedicated students, alumni, faculty, staff, and friends have helped us thrive through the toughest challenges – wars, economic crises, social upheavals, and more – and build a future brilliant with hope and promise.
We've met the changing needs of students from Civil War veterans to millennial entrepreneurs. And we've always stayed true to our heritage of moral courage and forward thinking.
Today we're a top-ranked private comprehensive college of the liberal arts and sciences. U.S. News & World Report counts us among "America's Best Colleges," one of the top six schools in the Midwest for a "strong commitment to undergraduate teaching." Students choose from more than 55 undergraduate majors and five graduate program areas.
Although the College originally discouraged organized athletics as a distraction from weightier matters, our 26 intercollegiate sports in NCAA Division III make our athletic department the largest in the College Conference of Illinois & Wisconsin (CCIW). North Central is proud of its 32 team national championships and 123 individual national champions.

Though affiliated with the United Methodist Church, we welcome and encourage students and staff of all faiths. We are thoughtfully expanding our academic programs to respond to the needs of our ever-changing world, recently adding Middle Eastern and North African Studies, along with Arabic. And we're transforming our facilities – most dramatically with a new interdisciplinary Science Center located at the corner of Brainard Street and Van Buren Avenue.
It's been an amazing 150+ years. But it's clear that the best is yet to come!