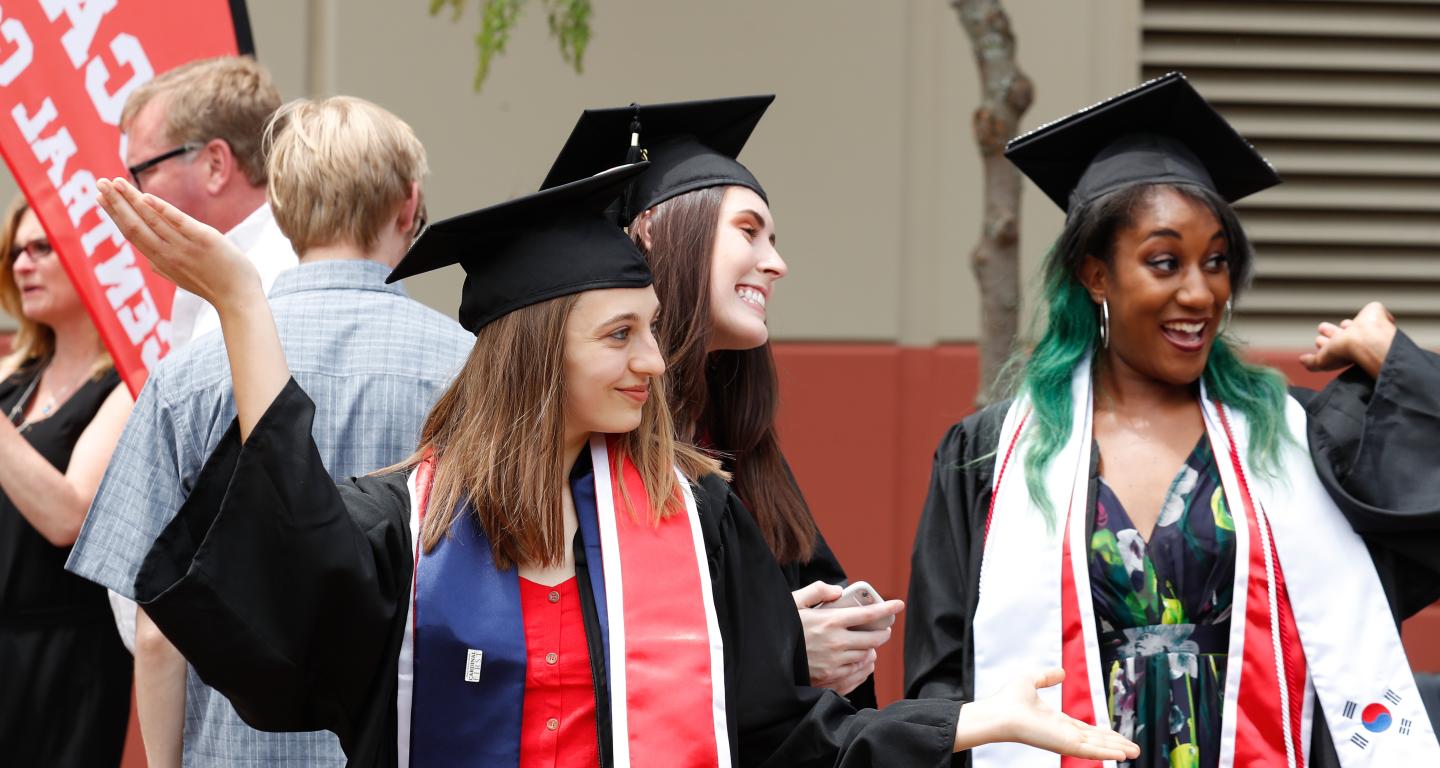 2020 Commencement Weekend Schedule
Commencement Schedule 
As you are likely aware, North Central College has made significant changes to the remainder of the 2019-2020 academic year with the goal of minimizing the public health risk to the campus community as it relates to the coronavirus (COVID-19) outbreak. Those changes include the suspension of in-person undergraduate classes through the end of spring semester, and, sadly, canceling our 2020 Commencement ceremony and related events. In the coming days, we will evaluate our options for celebrating the scholarly achievements of our students and the Class of 2020, and will communicate accordingly. Please visit the College's website (info.northcentralcollege.edu) for additional information, resources, and a continually evolving list of FAQs.
Friday
Graduation Portraits - 1:00 - 3:00 P.M. Old Main lawn (rain location Smith Hall, Old Main) PRE-ORDER PHOTOS
College Scholars Honors Program - 4:00 P.M. Meiley-Swallow Hall, reception to follow in Meiley-Swallow Lobby
MANDATORY Rehearsal - 7:00 P.M. Residence Hall/Recreation Center.                                                                   Graduates please arrive by 6:45 P.M., rehearsal begins promptly at 7:00 P.M.
Saturday
Master's Hooding Ceremony - 3:00 P.M. Wentz Concert Hall, reception to follow in Wentz Lobby
Sunday
Baccalaureate Service - 9:00 – 10:00 A.M. Wentz Concert Hall
Cardinal First Graduation Recognition & Pinning Ceremony - 10:30-11:30 A.M. Wentz Concert Hall, RSVP HERE by April 27
Brunch - 10:00 A.M. – 1:00 P.M. Judy G. Stevenson Hall, RSVP required. RSVP HERE 
Doors Open for Ceremony - 12:30 P.M. Residence Hall/Recreation Center.                                                                              NO TICKETS are required for attendance at ceremony
Graduate Line-Up - 1:00 P.M. Merner Field House
Graduate Processional - 1:40 P.M. Merner to Res/Rec
Commencement Ceremony - 2:00 P.M. Residence Hall/Recreation Center ORDER FLOWERS 
ROTC Commissioning Ceremony - 5:00 P.M. Meiley-Swallow Hall