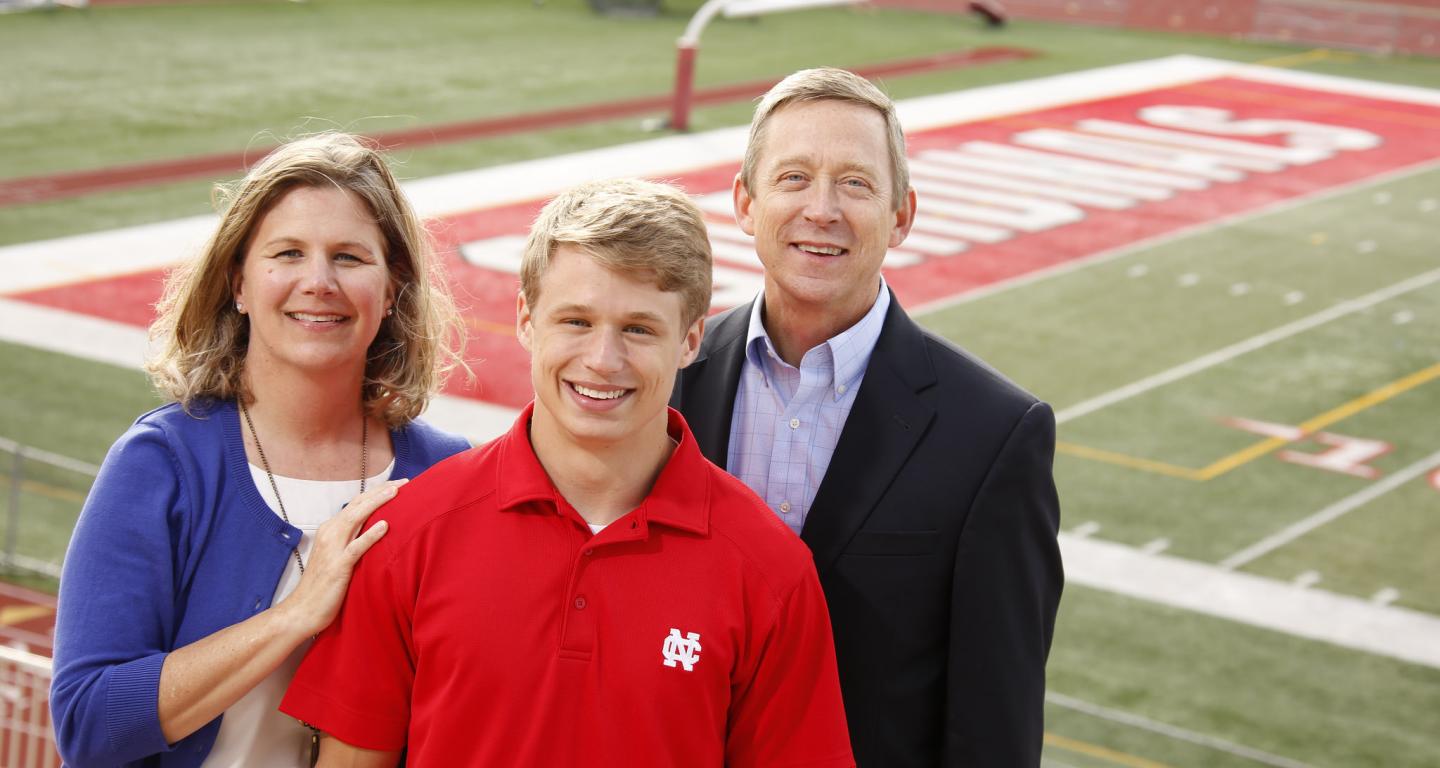 Friday
Check-in & Information Packet Pick-Up
Harold and Eva White Activities Center, 5 - 8 PM
Pick up everything need for a great weekend, including the weekend schedule, information about our downtown Naperville partners, a gift and a list of local worship places.
Wentz Concert Hall, 7:30 PM
Andrea R. DiOrio will perform works by Bartok, Brahms, and Schubert among others. She will be joined by NCC Faculty, Students and Alumni for a special reprise performance of John Cage's Variations I.
NCC Family Weekend Trivia Night
Ratio Hall, Wentz Science Center, 8:00 PM
Chance to win variety prizes throughout the night of trivia. The grand prize is Saturday dinner being paid for through a Naperville Gift Card.
Madden Theater, 8:00 - 10:00PM
Mitch Paliga is an active performer, educator and composer based in the Chicago area. He has been touring with actor/musician Gary Sinise's Lt. Dan Band since 2007. As a member of the Lt. Dan Band, he has performed in Afghanistan, South Korea, Japan, Kuwait, Europe and Canada as well as throughout the U.S., averaging 40 shows a year.
---
Saturday
Check-in & Information Packet Pick-Up     
Harold and Eva White Activities Center, 9 - 12 PM
Family Weekend Brunch, $5 per person
Kaufman Dining Hall, 10 - 1:00 PM
 
Trolley Tour of Naperville & College Campus
Meet at WAC, 11 - 1:30 PM
60 minute tour viewing the town of Naperville and the campus of North Central College. Provided by Naperville Trolley & Tours, LTD.
Departure times are at 11 AM, 11:30 AM, 12:00 PM or 12:30 PM
CUAB Presents: Family Carnival
Wentz Concert Hall,  2 - 4:30 PM
There is so much to do at the Carnival to enjoy the Winter Wonderland, without the cold! Lots of games and activities including: karaoke, swing dance lessons, build-a-bear, caricature artists, and so much more. Student organizations will also be at the carnival, sharing their games and talking about what they do. There will be lots of opportunities to bond with your family, be a little competitive, and also take some great photos. 
Alumni & Parent Tailgate ($10 per person)
Merner Field House, 5 – 8 PM
Please join us while you are cheering on your favorite Cardinals and enjoy food and drinks before, during or after the basketball games. 
North Central Cardinals Basketball VS Wheaton College
Merner Field House, 5 PM Women's, 7 PM Men's

Join Green Dot and the Men's Basketball teams as we promote a message on non-violence in our community. Wear green, compete in basketball spinning to win prizes, and grab some candy at the Green Dot table!
---
Sunday 
Pancake Brunch
New Hall, Multipurpose Room, 11:00AM - 1:00PM
Come on out to finish off the weekend with some delicious food and entertainment at CUAB's pancake brunch.  Entertainment will be provided by Dan the Pancake man.  He can make all different cartoons, celebrities, and YOU in pancake form!  And then, you get to eat the pancake...but also, if you don't want to, we have plain pancakes as well.