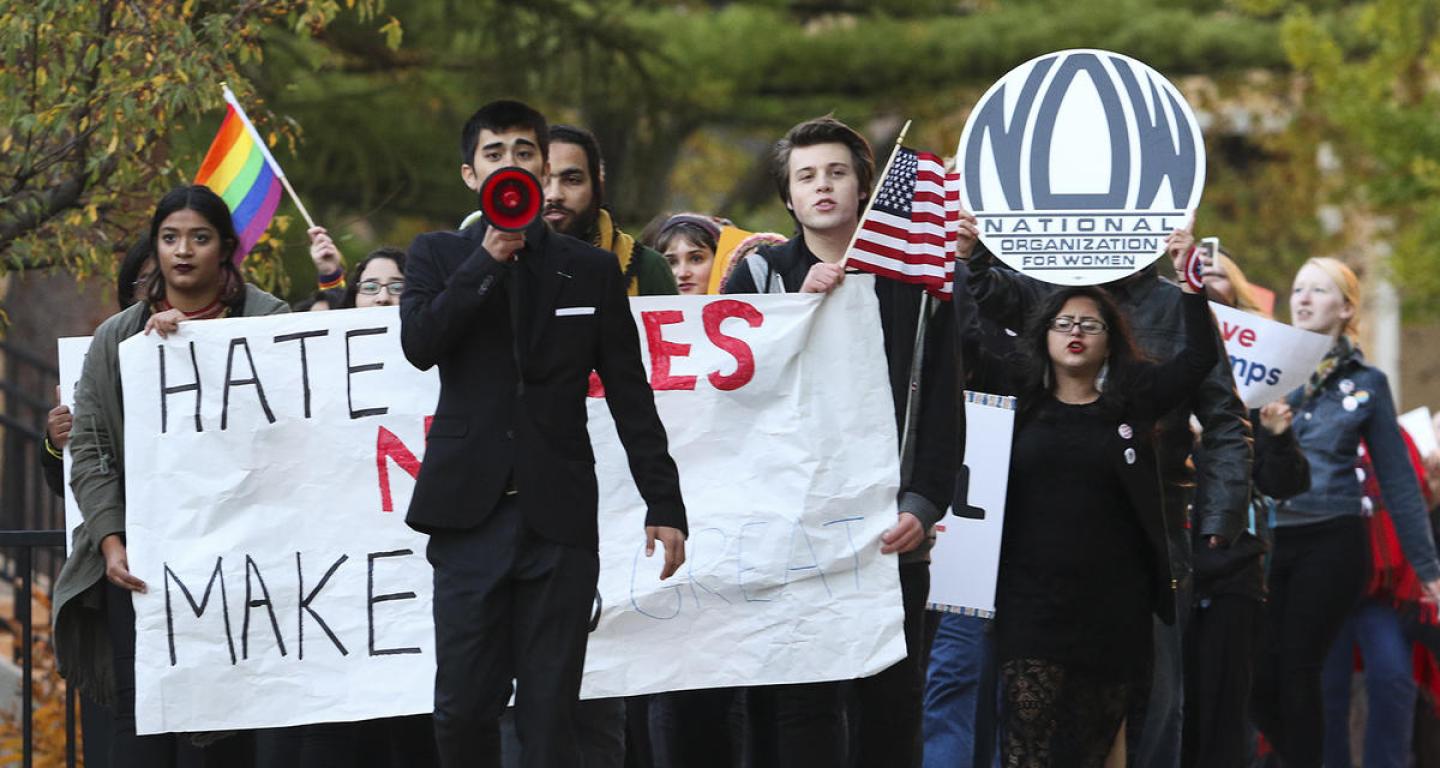 How to Get Involved in Advocacy & Activism
At the Center for Social Impact, we value changemaking, being a socially aware leader, and doing what we can to best serve our community. While there are many ways to advocate for others, take the steps to be a conscious ally, and serve as an activist for change, here are some on campus options, events, resources, and organizations to jumpstart your journey.
Get Involved with Advocacy & Activism on Campus : Use this flowchart to see examples of where you can get involved on campus. You can learn more about allyship and activism through courses, offices, events, and ongoing programs that will expand your knowledge and passion for advocacy
CHIRP Dialogue Training: Become a trained dialogue facilitator, practice full spectrum listening skills, and gain knowledge on new ways to have tough conversations. Reach out to Kamelotte Gregory (kmgregory@noctrl.edu) or Stephania Rodriguez (sjrodriguez@noctrl.edu) for more information. 
Preparing Yourself for Protest with Dr. Jennifer Keys : Learn how to prepare for a Protest with Dr. Keys. In this video, she will outline ways to educate yourself, how to stay safe, and go over organizing techniques for a protest or march of your own. 
Student Activism for Change with Nancy Guzman : Tune in for an interview with Nancy Guzman as she talks about Student Activism as a form of Leadership development and the role that educators should play in working with their students and the institution. Slides provided here.
Black Lives Matter Resources : Check out this guide compiled by students, faculty, staff, and the Center for the Advancement of Faculty Excellence for podcasts, articles, websites, and more revolving around having tough conversations and understanding the Black Lives Matter movement.
Project ReConnect/Movie Club: Join Dr. Jennifer Shah in an online movie and book club series about learning about racism and inequities in marginalized communities. Email jkshah@noctrl.edu for more information.
Check back in as we will continue to update this page with new resources for our students, faculty, and staff.
For any questions or suggestions, please contact Kamelotte Gregory at kmgregory@noctrl.edu.