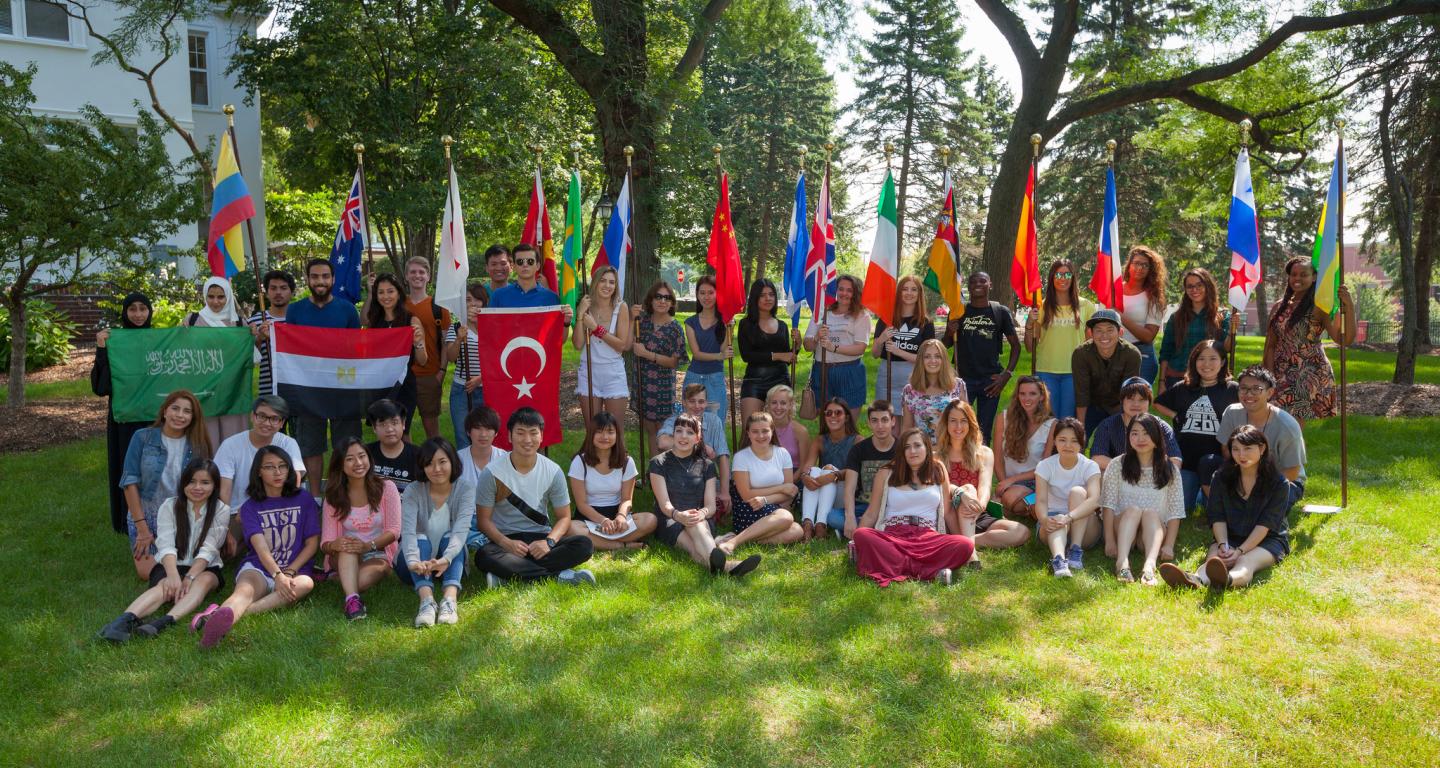 Media Releases
North Central to award #YouAreWelcomeHere Scholarship to international students
Sep 19, 2018
North Central College is one of 57 colleges and universities nationwide that has joined the #YouAreWelcomeHere Scholarship program, pledging to create scholarships for international students that help them study in the U.S.
The national initiative began in May 2018 on the heels of a widespread social media campaign. To date, the #YouAreWelcomeHere program has received commitments from institutions coast to coast, and from community colleges to large, public universities.
"This scholarship program illustrates North Central's commitment to global engagement and intercultural learning and understanding," said Marty Sauer, vice president of enrollment management and athletics. "The College is proud to participate in this scholarship launch, building on our dedication to make our international students feel welcome and supported on our campus as well as within the greater community. North Central international students hail from 44 countries, and these scholarships demonstrate how valuable they are to our learning community."
Beginning in fall 2019, North Central will award up to five annual, renewable scholarships covering a minimum of two-thirds of the tuition costs. These scholarships support incoming international students who are committed to furthering the #YouAreWelcomeHere message through intercultural exchange at North Central and beyond.
In addition to the participating colleges and universities, the campaign has earned support from key international education organizations, including NAFSA: Association of International Educators and the Institute of International Education (IIE).
"The #YouAreWelcomeHere Scholarship meets an essential challenge in the effort to support international, foster intercultural understanding, and develop future leaders," said Allan E. Goodman, president of the IIE. "As a higher education community, it is our responsibility to support such great efforts and welcome international students to colleges and universities across the United States."
Application details and additional information about international undergraduate admission is available on the North Central #YouAreWelcomeHere Scholarship web page.