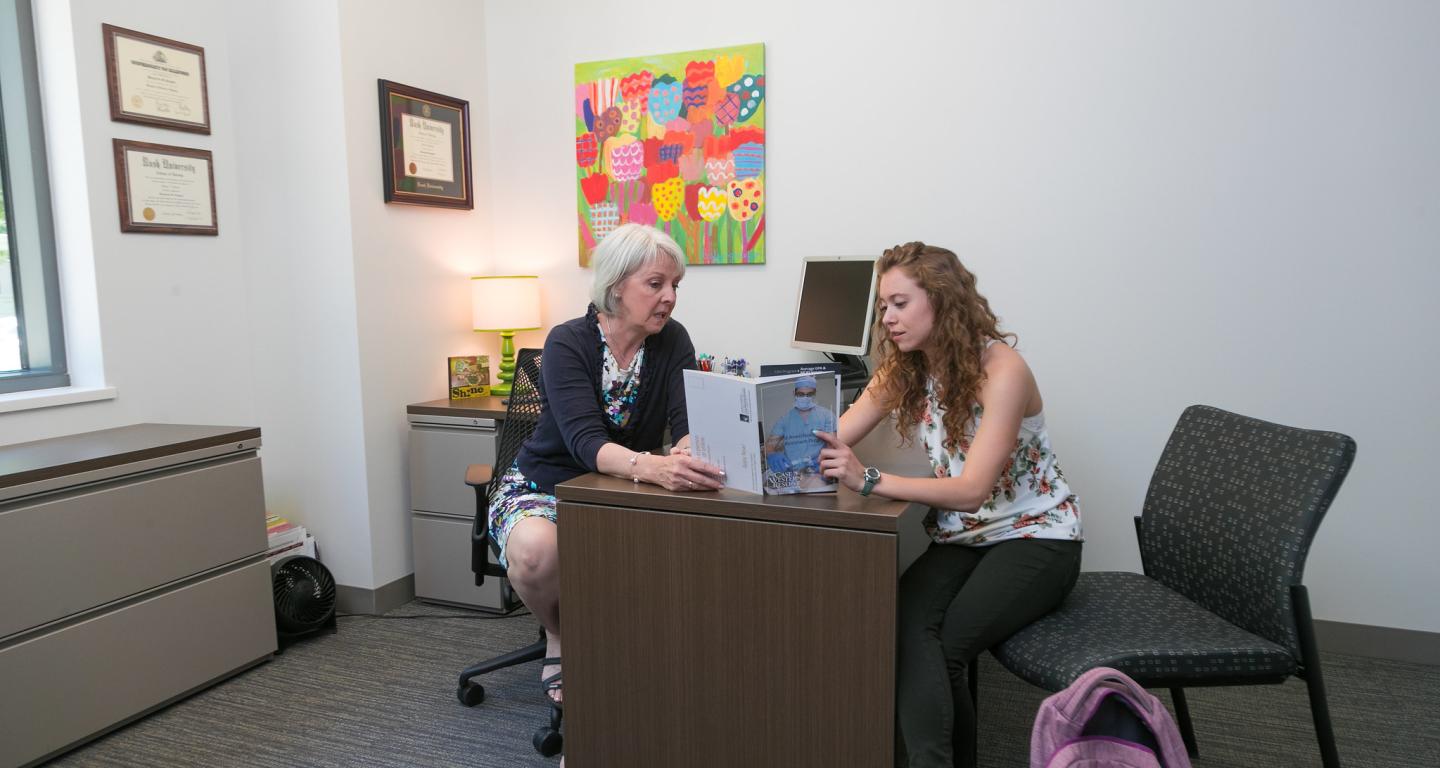 Pharmacist Education Requirements
---
Laura Pohl
Mar 06, 2020
Pharmacist Education Requirements: Starting in Undergrad
Are you interested in a long-term career in the pharmaceutical industry, which is a good pathway for biology, biochemistry  and chemistry majors? If so, setting yourself up for success in pharmacy school by studying biology or chemistry might be the right choice for you. Read on to learn the answer to the commonly asked questions such as, "What can you do with a biology degree?" and "What are the benefits in majoring in biology vs chemistry?"
How many years of college does it take to become a pharmacist? Doctorate of pharmacy degrees require four years beyond a bachelor's degree. Once you graduate you can work in a career that ensures the health and well-being of all types of patients. You'll be on the front line of patient safety and health care and become part of healthcare delivery teams.
 
If you research the required courses for pharmacy schools, they often differ on undergraduate prerequisites, such as grade point requirements and credits in certain disciplines. As you consider courses in a pre-pharmacy program, you should be aware that nearly every pharmacy school requires:
Biology
Chemistry
Physics
Math and statistics
English/communications
Economics
Upon graduation from pharmacy school, most pharmacists are employed and practice in pharmacies or drug stores, hospitals and medical centers, other retail pharmacies (grocery stores and mass merchandise stores), and institutional settings such as long-term care facilities. Smaller numbers of pharmacists are employed by the pharmaceutical industry, managed care and health insurance plans, consulting groups, home health care, prescription fulfillment centers, veteran's hospitals, rural pharmacy teams and universities.
According to the U.S. Department of Health and Human Services, the demand for pharmacists is projected to increase in a variety of healthcare settings, including hospitals and clinics. This is largely due to the increased complexity of medication therapy and the need for proper drug selection, dosing, monitoring and management of the entire drug use process. The demand for pharmacists in the institutional sector, including both long-term care and home care, remains strong.
 
Some pharmacists specialize in areas like oncology, pediatrics, transplant and many more.
What is the process to become a licensed pharmacist?
First, attend a four-year institution and major in a field like biology or chemistry. Some pharmacy programs will accept students after three years of undergraduate work. Make sure you are satisfying the undergraduate education requirements and prerequisite courses for pharmacy schools.
Take the Pharmacy College Admission Test (PCAT).
Apply to a pharmacy school to earn a doctoral degree (Pharm D). Ensure that the pharmacy program is accredited by the Accreditation Council for Pharmacy Education.
Gaining experience as a pharmacy assistant or pharmacy technician can be beneficial for admission.
Once admitted to pharmacy school, you'll take courses like biochemistry, pharmacology, healthcare management, chemotherapy, pharmaceutical measurements, biostatistics and pathology.
You'll need to complete a formal internship/residency program and experiential learning in pharmacy practice settings. The hours needed will depend on state licensing requirements.
Pharmacists need to take two licensure exams. The final step is to apply for a pharmacist license and satisfy requirements set out by the state you'll practice in.
During your career you will be required to participate in continuing pharmacy education and continuing professional development opportunities as part of licensure.
"At North Central College, we highly recommend a four-year degree in a science major like biology to prepare candidates for success in pharmacy school and competitive residencies," said Dr. Marguerite Degenhardt, Pre-Professional Health Program Coordinator at North Central College. "I also recommend pharmacy to students who are interested in biology, chemistry, public health and medicine but don't want a career with extensive hands-on patient care." If you're interested in one of these fields but are asking questions like, "What is a public health degree?", learn more here.
North Central College has an affiliation agreement with the Lake Erie College of Osteopathic Medicine (LECOM) to offer high school students an opportunity for a "reserved seat" in its School of Pharmacy leading to the Doctor of Pharmacy (PharmD) Degree.
This type of partnership allows qualified high school students interested in becoming a licensed pharmacist to be admitted jointly into both institutions. Application in the LECOM's Early Acceptance Program (EAP) can occur as early as the student's senior year in high school and up until the start of their third year at North Central College.
Application to the EAP is separate from the application to North Central College. A student may apply for EAP consideration as a high school senior.
Whether you pursue biology or chemistry as a major, you'll be set up for success in pharmacy school. The knowledge and skills you acquire as you complete pharmacist education requirements will prepare you for a four-year doctor of pharmacy degree (PharmD) and a career in health care, public health, retail pharmacy work or other pharmaceutical fields.  
Laura Zahn Pohl has been an editorial director and content provider in higher education for 17 years.