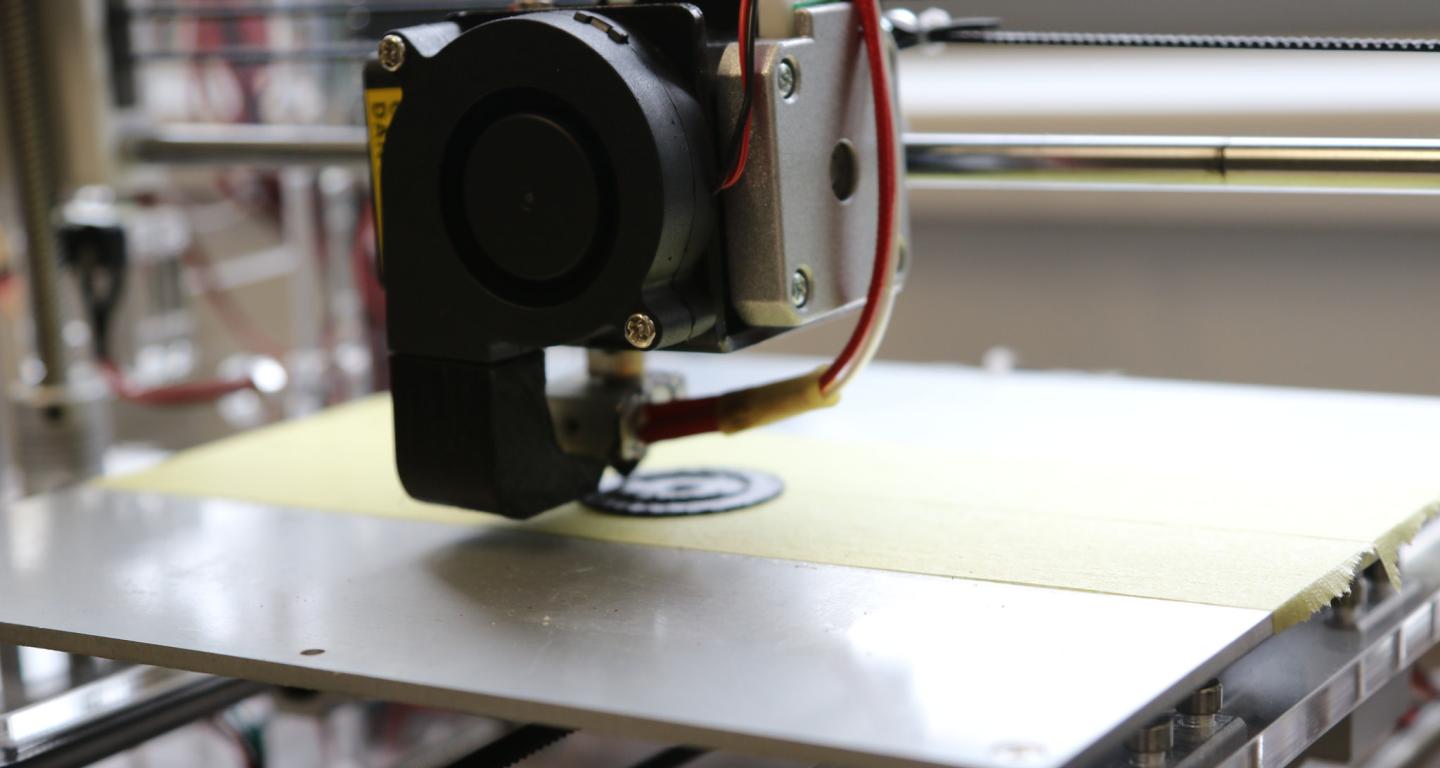 What is Mechanical Engineering?
Apr 22, 2020
What is Mechanical Engineering?
Mechanical engineers play an important role in many industries, including automotive, aerospace, biotechnology, computer and electronics, automation, and manufacturing.
Mechanical engineering work involves designing, developing, building and testing all sorts of mechanical equipment and systems, tools, engines and machines.
Mechanical engineers design and manufacture everything from small parts like bearings to conveyor systems and other large equipment. Examples of products that mechanical engineers can design and develop are: transmissions; engine parts; aircraft engines; control systems; prosthetic devices; disk drives; printers; semiconductor tools; sensors; gas turbines; wind turbines; fuel cells; compressors; robots; thermal devices; and machine tools.
They read and interpret blueprints, technical drawings, schematics and computer-generated reports. Other mechanical engineering skills include problem-solving, testing, operations, technical communication, sales and administration.
What is mechanical engineering in simple words?
Virtually any machine or process you can think of has benefited from the cultivation of the mechanical engineering degree and profession. Your day-to-day activities are influenced by the work of mechanical engineers: driving an automobile; riding in an elevator; buying packaged foods; and turning on your air conditioning system. We have access to affordable and convenient technologies such as refrigeration, microwave cooking, transportation, communication, and copying because mechanical and other engineers worked together to make it happen.
Mechanical engineers influence how new technologies are created and applied, whether in sustainability, materials, robotics, and in fields as diverse as aerospace engineering to biomedical engineering.
Is mechanical engineering the right career field for you? Are you curious, methodical, rational, analytical and logical? Mechanical engineers have distinct personality traits. They like to investigate how things work and how to make them better. They are creative and enjoy being challenged.
What do mechanical engineers do?
Analyze a problem to figure out how a mechanical device might solve the problem, applying physics, engineering, mathematics and material science principles
Design the device and create blueprints so the device can be built
Develop and test a prototype 
Analyze the test results and change the design as needed
Oversee the manufacturing process, traveling to various sites to make sure the specifications are followed
In order to design and manufacture mechanical systems, mechanical engineers need to have a deep understanding of electronic product manufacturing, mechanics, dynamics, thermodynamics, electricity and structural analysis. They need to be good at computer-aided engineering, such as CAD (computer-aided design), and CAM (computer-aided manufacturing) to produce and analyze their designs, as well as to monitor the quality of products. If computer-aided engineering catches your eye, take a look at our article detailing what computer engineering is.
In addition to computer expertise, mechanical engineers should have these skills:
Ability to solve problems; analytical thinking
Teamwork, communication and leadership
Excellent math skills
Sound knowledge of engineering principles 
Ability to prepare designs and cost estimates
Ability to read and interpret drawings and specifications
Knowledge of machining and fabrication processes
Able to write technical reports
Ability to present to coworkers and customers
Mechanical engineers should have excellent oral and written communication skills and enjoy working with others as team players. Often, mechanical engineers develop products for clients who do not understand mechanical engineering terminology. At a college like North Central College your education will prepare you to explain complex machines, devices, and ideas to people; strong communication skills are necessary to communicate things clearly and effectively.
Engineering majors at North Central College enroll in a broad general education curriculum designed to help them become interdisciplinary thinkers and communicators. Future engineers can also prepare for their careers by conducting research with their professors and participating in co-curricular activities to round out their undergraduate education.
A bachelor's degree in mechanical engineering at North Central College prepares undergraduate students for entry-level positions and future careers with oral and written communications skills, while focusing on automation and robotics.
"It's important to find a degree program that gives you hands-on experience from day one in the engineering method, using the latest engineering design and simulation software, making parts on 3D printers and programming in Python," said Dr. Frank Harwath, professor of engineering and director of engineering programs at North Central College.
What fields are in mechanical engineering?
According to the Bureau of Labor Statistics, U.S. Department of Labor, the largest employers of mechanical engineers are:
Architectural, engineering and related engineering services: 22 percent
Machinery manufacturing: 13 percent
Transportation equipment manufacturing: 12 percent
Scientific research and development services: 7 percent
Computer and electronic product manufacturing: 7 percent
Your career might focus on heat exchangers, refrigerators, ventilation systems, technologies that include use of lasers, precision machinery, and nanotechnology; biomedical devices; and modeling of machinery and systems using virtual reality.
Is mechanical engineering a good career?
For job prospects and opportunities, mechanical engineering careers offer good potential among occupations that involve science and math. The average annual salary is above $87,000 and the Bureau of Labor Statistics projects that the field of mechanical engineering will grow by 9 percent between 2016 and 2026.
Higher rates of growth will occur in fields like automotive design for hybrid cars, electric cars and driverless cars. Or you might consider becoming a robotics engineer or explore engineering occupations in fields like alternative fuels, sustainability and nanotechnology.
Here are a few specific mechanical engineering careers:
Robotics engineers are responsible for creating robots and robotic systems that are able to perform duties that make human jobs safer, easier and more efficient. The technical focus of the engineering program at North Central College is on automation and robotics.
Automotive research engineers work to improve the performance of automobiles, trucks, tractors and other vehicles by improving traditional suspensions, aerodynamics and alternative fuels. They design new products, modify existing ones, troubleshoot and solve problems.
Heating and cooling systems engineers work in a specialized field called heat engineering, also known as heat transfer or thermal sciences. Heating and cooling systems engineers develop systems that maintain temperatures and humidity for airplanes, trains, cars, computer rooms, hotels and schools.
Materials engineers develop, process and test materials to address problems in other engineering fields.
Biomedical engineers apply biology and biochemistry to engineering to address evolving  technologies like surgical robots and advanced prosthetics.  
If you find yourself curious about other engineering disciplines such as a degree in computer engineering or wondering, "What do electrical engineers do?", North Central College is excited to discuss these career paths with you so you can make the best decision that aligns with your passions.
Do mechanical engineers need a master's degree? Bachelor's degrees qualify mechanical engineers for entry-level positions. A master's degree in mechanical engineering prepares you for promotions to roles like team leader and project manager. You might consider a master's degree program that focuses on more advanced engineering principles or an interdisciplinary program that combines other sciences and/or business courses.  
Laura Pohl is an editorial director in higher education with more than 17 years of experience as a content writer, publications editor and speechwriter.