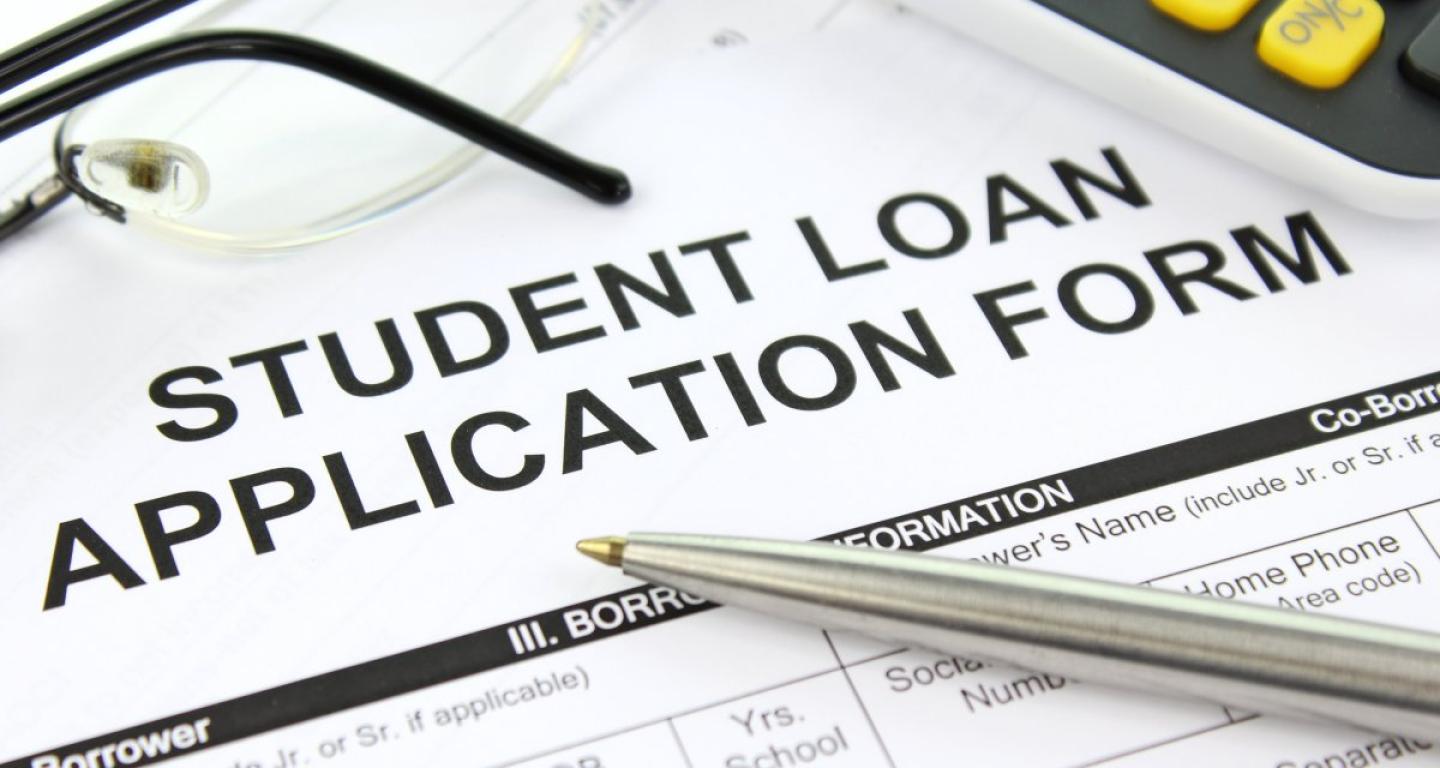 Coronavirus Student Loans & Tuition
Aug 17, 2020
The word most associated with COVID-19 during the worldwide pandemic has been "uncertainty." As you try to get your plans for college together, you probably have enough uncertainty to deal with already.
The effects of the virus are being felt by every family, both at home and at work. You may be concerned with how you can pay for college in the new world we find ourselves in.
The good news is that the search for ways to afford a college education is not new. A lot of solutions have been in place for a while, and they've worked for millions of people already. Combined with some new wrinkles the government has put in place recently, there's a clear path to paying for your education.
You probably have a ton of questions about how college looks now before you think about paying for it. We've got you covered there, too, as we offer tips for online classes and answers to questions like, "Are in-person classes for fall semester cancelled?" and "What are the new SAT Coronavirus measures?"
For now, read on to find out what you can do to ensure the dollars make sense.
The federal government and COVID-19 relief
With so many people out of work, unable to work, or owning businesses that can't function thanks to social distancing and shelter-in-place orders, the government is giving help to those in need  through federal student loan options and other forms of federal aid.
The U.S. Congress passed the CARES Act for $2.2 trillion, assuring that hundreds of millions of Americans would receive stimulus checks to help make ends meet during the COVID-19 pandemic.
As you plan out your finances with college in mind, you likely have some basic questions regarding these checks—which will go a long way in helping adjust your college budget. Let's hit the big ones:
How long will it take to get a paper stimulus check?
How can I get my stimulus check early?
Is the stimulus check free?
Will my parents get my stimulus check?
How long will it take to get a paper stimulus check?
Many Americans have received their checks already. As of May 11, 2020, the IRS claims to have sent out more than 130 million of them, according to Fortune magazine. So the short answer to this question is, "It's hard to say." The longer answer is, "They're still getting around to you."
You can go to the IRS website and use their "Get My Payment" tracker to get an update on where your payment is. Fortune also offers pro tips on how to make the tracker work if it keeps giving you a "payment status not available" message.
How can I get my stimulus check early?
We get it, you're already sick of waiting. Unfortunately, there is no sure way to cut the line. There are, however, steps you can take to make sure you get your payment as soon as possible.
Make sure the IRS has your direct deposit bank account number. If you've already filed your taxes for 2019, the IRS will use that information to determine how much money you'll receive. Then the Service will get your payment to you through the account you put down there. If you haven't filed your taxes yet for 2019, they'll use the information you supplied in 2018.
Use the free web app if you don't give direct deposit information on your taxes. On April 15, which normally would have been Tax Day, the IRS launched a site along with the Treasury Department where you can put in your bank information even without a tax return.
Use the non-filers web portal if you don't file taxes. The IRS even created a site that gives those who don't file taxes a way to get a stimulus check. The steps for receiving one and a link for examples are all there.
Is the stimulus check free?
There is no charge to receive a stimulus check. The Tax Foundation has a helpful FAQ set up with answers to all kinds of questions about the CARES Act, including a calculator for finding out how much your rebate should be. No matter what that number is, the government won't be keeping any for themselves.
Will my parents get my stimulus check?
The answer mostly on your living situation and income. It's all about if your parents can claim you as a dependent on their tax return. If they can, you won't get a check, but they will get extra on their check because of you. If you are not a dependent, you can get your own check. Your income determines if you have to file taxes or not, and that will tell you which method to use. The IRS' non-filer scenarios are very helpful for figuring all this out.
Steps beyond the stimulus
The CARES Act was created with families of college students in mind. There are some more conventional forms of financial aid for college you can investigate as well. Most likely, you will join the millions of Americans who are student loan borrowers.
Student loans relief comes in many forms, including federal student loans (the most common being the PLUS loan and Perkins loan), private student loans, and refinance loans that you can take out after college is over.
There are numerous student loan servicers to choose from to set up private loans assistance, so be sure to shop carefully. Look at the interest rate for each servicer, calculate what your monthly payment will be, and be sure to ask other student borrowers who have taken out a private student loan for their recommendations.
Most loan borrowers think federal loan assistance is less expensive, but that is not always the case. Remember that as important as your education and your search for a career is now, you need to also think about what kind of student debt you can handle in the future. As a borrower, weigh your options, research both private student loan servicer and federal student loan servicer options to decide what is best for you. The last thing you want is to take out loans on a whim and find yourself deep in student loan debt that just causes financial hardship.
Trusted financial sources like Forbes and U.S. News and World Report have well-researched and informed opinions about which private loans are the best for private loan borrowers. You can also turn to more daily spending, a people-oriented source like NerdWallet that breaks things down as much or as little as you need in lists of the best loans to go for.
When it comes to getting a federal loan, the first step is always the same for a borrower: fill out the Free Application for Federal Student Aid (FAFSA). This will let you request federal grants, work-study funding and federal loans all with one application. You submit the results to any school you're applying to and you will get financial aid based on your level of need. For tips on how to navigate the FAFSA, check out our article on how to apply for FAFSA in 7 steps.
One of the best things about the CARES Act is that it's set up to help with student loan relief. The U.S Department of Education's Federal Student Aid site has a great guide online with frequently asked questions about student loans and the effects of the Coronavirus. It addresses a wide range of subjects including loan forgiveness, deferment, unpaid interest, administrative forbearance, and more.
What else can you do?
More good news is that reports say Coronavirus student loans will have the lowest interest rates in history this year, according to CNN and many other sources. The important thing to remember is that the impact on monthly student loan payments won't be as big as the low rates make it seem, but it's still a very good thing.
In that same article, it says that if you're going through a financial hardship, the best thing to do is tell your college and your lender. You may need to do some extra work, including making an appeal on your FAFSA, but those requests are welcome. It's better for your school and your lender if you can take out loans and pay your college bills, so they will do whatever they can to help.
Schools are pumping up their support for current and prospective students who are experiencing financial hardship. For example, North Central College has a great web page offering information on applying for financial aid, including what aid the College offers, guidance on what will work best for you, and their FAFSA school code number (001734).  To learn more, go to northcentralcollege.edu/aid-costs/applying-aid.
Jacob Imm is a communications specialist in the North Central College Office of Marketing and Communications. He has 10 years of collegiate communications experience and has worked with hundreds of college students. He has a bachelor's degree from the University of Notre Dame and a master's degree from Northern Illinois University.