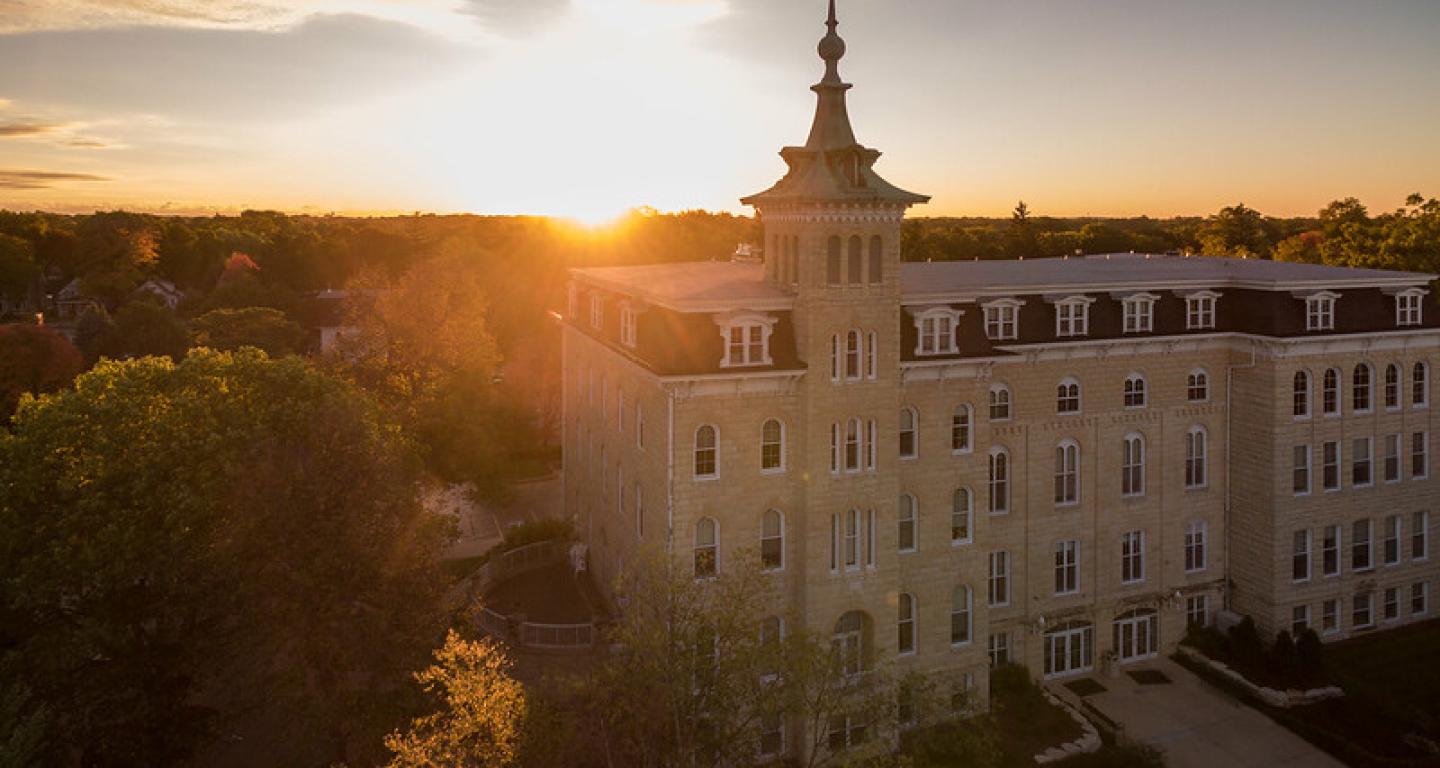 Media Releases
North Central College breaks into top 10 of U.S. News & World Report's 'Best Regional Universities in the Midwest'
Sep 14, 2020
North Central College can count itself among the top 10 regional universities in the Midwest according to U.S. News & World Report's 2021 Best Colleges rankings. The College jumped three places from last year, equaling its highest ranking since 2018. The Regional Universities Midwest category includes 162 institutions that offer a full range of undergraduate programs, as well as master's degrees. This is the 27th year in a row that North Central has been listed among America's Best Colleges by U.S News.
Elsewhere within the Regional Universities Midwest category, North Central ranked No. 8 for Most Innovative, which highlights institutions making cutting-edge changes on their campuses, and No. 26 for Best Value, which takes into account academic quality and the net cost of attendance. The College was also recognized as being an A+ School for B Students, which indicates colleges where spirit and hard work lead to successful outcomes.
"The past several months have marked a sea change for the higher education landscape, and I could not be more proud of the North Central College community for continuing to adapt to rapid changes while upholding our high academic standards, our unwavering commitment to our students, and delivering on our mission," said President Troy D. Hammond. "Over the past couple of years, we have reimagined our curriculum by introducing new and enhanced majors and academic programs, and have continued to foster a culture of innovation and imagination by adding new facilities and lab spaces to our campus. This is an exciting time for North Central College."
U.S. News & World Report bases its rankings on a system that evaluates 15 diverse indicators of academic excellence, including: outcomes, faculty resources, expert opinion, financial resources, student excellence and alumni giving. Each ranking factor is calculated using only thoroughly vetted academic data from surveys and reliable third-party sources.