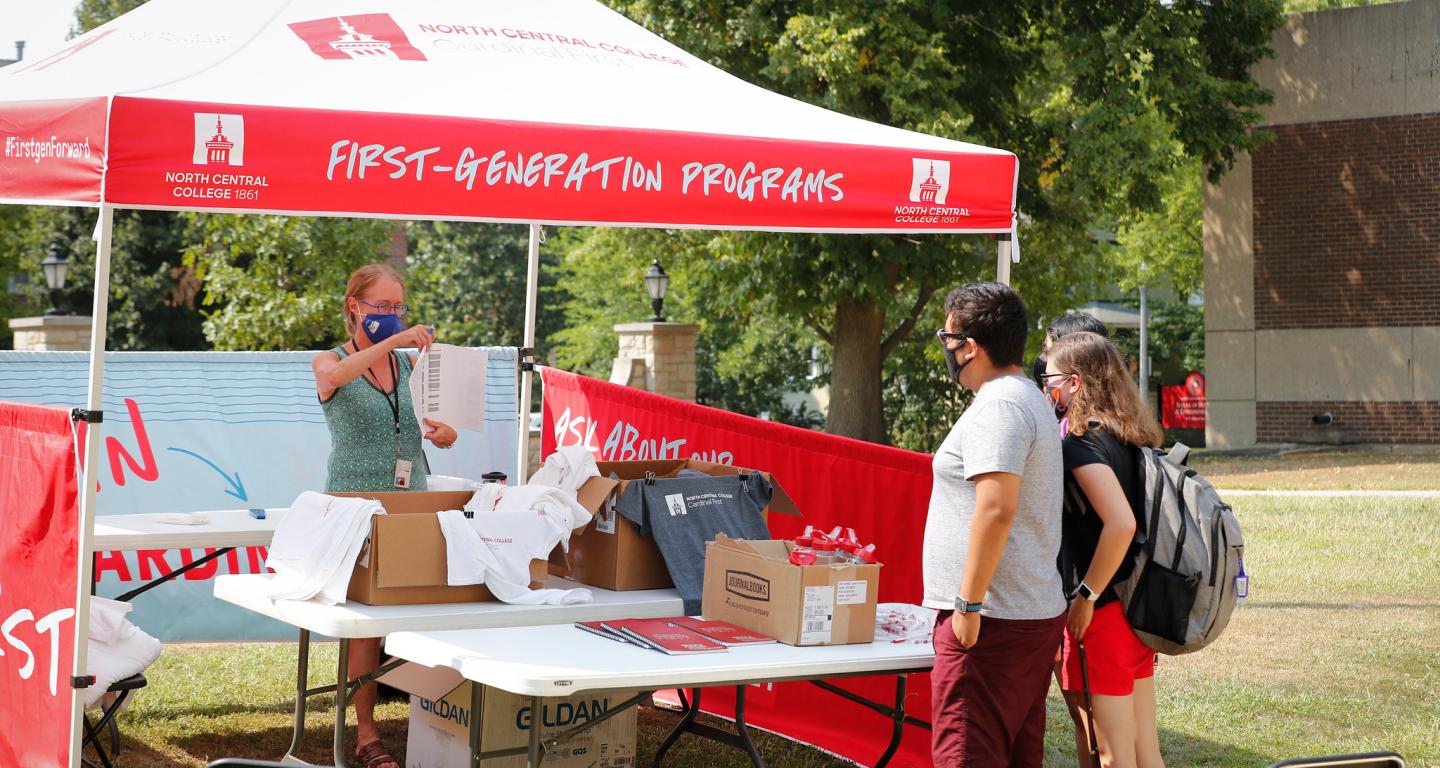 Mental Health in College Students
Dec 11, 2020
Top 4 mental health challenges facing college students during COVID: How to recognize them and keep yourself healthy
Mental health in college students was a topic of concern long before COVID-19. Experts have been sounding the alarm about mental health in college students for years, noting that people in this age group (18-24 years) seem to suffer higher depression and anxiety rates than those in other age groups … and that those rates have appeared to rise in recent years. Parents, counselors, and others have grown increasingly concerned about the frequency of diagnoses ranging from depression and suicide to substance abuse and eating disorders.
While COVID may be taking a toll on their mental health, students have always faced a slew of psychological challenges during the college years. Anxiety in college students has been especially common. Students may feel more academically challenged than ever before, and at the same time feel the pressure of knowing that their academic performance could determine future career prospects. Their workload – classes, jobs, extracurriculars – may be heavier. They may feel homesick if they're living on the college campus. They may be concerned about how to make friends in college during COVID. The list goes on and on.
But many observers believe the pressure of dealing with the COVID-19 pandemic has further damaged the mental health of college students. Like virtually everyone else on the planet, young adults are feeling the pain of social isolation as communities strive to contain the spread of the virus and "flatten the curve." Some college students have been forced to isolate either on or off -campus, and loneliness among them is rampant. Other students have returned home to live with their parents, feeling a painful loss of independence and separation from intense friendships, important activities, and other hallmarks of college life. Many students living at home are also coping with unhealthy family dynamics, food insecurity, and other challenges.
In addition, many of today's college students are worried about an uncertain professional and personal future. They may be concerned about the health of themselves and their loved ones, troubled by today's polarized political atmosphere, and so on. The result: more mental health problems and the exacerbation of existing ones, precipitating what some call a mental health crisis. Inside Higher Ed recently reported a 2020 CDC finding that "a disproportionate number of 18- to 24-year-olds -- about one-quarter of those surveyed -- had 'seriously considered suicide' in the last 30 days. A separate study by the Student Experience in the Research University found that (young adults) in college are screening positive for depression and anxiety at higher rates than in previous years."
Unfortunately, many college counseling centers are not prepared to deal with a college student's mental health needs. Some higher education institutions have never offered extensive mental health services, instead requiring students to find their own way as they attempt to maintain their psychological health. Other schools have slashed existing mental health resources as part of pandemic-related cost-cutting measures designed to keep the institutions' doors open.
Fortunately, others offer a wide array of services to support college students' mental health and well-being. In fact, all medical visits to North Central College's Dyson Wellness Center include a screening designed to flag potential mental health concerns early. North Central's early alert referral system also encourages faculty, staff and students to identify people who may be struggling so they can receive support. And North Central is planning to launch a 24/7 telehealth system to address mental and medical health concerns. Be sure to look for tips on what to look for in a college mental health service.
Below you'll find brief descriptions of four of the most common mental health care issues facing college students. Many of these can be interconnected: Depression can lead to substance abuse, for instance, and suicide may follow drug addiction. These conditions may require some combination of therapy, medication or other interventions, but fortunately, the taboo for seeking this kind of help is finally diminishing. Mental health awareness is growing as more people recognize that these are necessary mental health treatments, like a cast for a broken arm, or beta blockers for high blood pressure.
NOTE: This article does not provide medical advice or opinion. Readers should consult with their physician or mental health professional to obtain medical information or advice, and call 911 in the case of an emergency.
Mental health issues in college students
If you or a loved one is coping with a mental health condition mentioned above, you're not alone. There are many people and resources available to help, some of which are listed at the end of each section.
1) Anxiety and depression: Although anxiety and depression are two different conditions, many lay people use the terms interchangeably. The conditions often require similar treatments. In addition, many people experience both conditions simultaneously. Anxiety is a normal reaction to stress. Overwhelming anxiety, when it presents in an especially intense or extreme form, is considered a disorder or mental illness. There are several kinds of anxiety disorder, but the symptoms of what's known as "generalized anxiety disorder" can include difficulty focusing, fatigue, irritability, and altered sleep patterns.
Depression is a mood disorder. While everyone experiences periods of sadness, people with depression feel this way almost constantly, and have little or no interest in what's going on around them. This goes well beyond feeling "down in the dumps." Depression is an extreme and protracted sense of hopelessness that can last for days or weeks and interferes with daily life. Other symptoms can include problems sleeping, focusing, and engaging in normal activities; changes in appetite and weight; and falling grades or job performance.
If you are concerned about yourself or someone you care about, contact your doctor or counselor, or contact a representative at the Substance Abuse and Mental Health Services Administration (SAMHSA) at 1-800-662-HELP (4357). SAMHSA offers free, confidential information and referrals in English and Spanish 24 hours a day, every day of the year.
2) Suicide: It's critically important to take people seriously if they talk about suicide or self-harm. Thinking about suicide or wanting to kill themselves (sometimes called suicide ideation) can be particularly common among people with depression. They may think about hurting or killing themselves or others, and may be obsessed with death generally. They may also start acting more aggressive or impulsive than usual.
Call 911 or immediately find the nearest emergency room if you or someone else is experiencing suicidal ideation, suicidal thoughts or exhibiting suicidal behaviors. You also have the option of contacting the National Suicide Prevention Lifeline at 1-800-273-TALK (8255) for free, confidential support 24/7.
3) Eating disorders: An unhealthy relationship with food is the common thread that links individuals with an eating disorder. Over time, an eating disorder can lead to significant medical problems. Though researchers haven't determined the precise cause for them yet, these conditions seem to stem from emotional or psychiatric issues and are often linked with depression, anxiety, and substance abuse.
The most well-known eating disorders are anorexia (when people intentionally starve themselves) and bulimia (when people induce vomiting after eating). Both can be difficult to recognize, because people with these conditions tend to try to hide their behavior. However, anorexia typically involves dramatic weight loss and a preoccupation with food and calories. With bulimia, look for signs of binging and purging. People with anorexia and bulimia often refuse to eat in the presence of others, believe they look overweight even when they're not, and exercise excessively.
If you have concerns for yourself, or even someone else, contact your doctor. You may also visit the National Eating Disorders Association (NEDA) website or call their helpline at 1-800-931-2237 (Monday-Thursday 11 am - 9 pm ET; Friday 11 am - 5 pm ET). NEDA also operates a crisis text line; just text 741741.
4) Substance abuse and addiction: If you're abusing alcohol or drugs, whether legal or illegal, then you're using them in inappropriate ways. If you can't stop using them– even if they start ruining your life (e.g. damaging your health, hurting your personal or professional relationships, or impacting your financial situation), this is an addiction. Addiction is a disease that affects both the brain and behavior.
Signs of addiction can include feeling the need to take the substance every day and thinking about it a lot throughout the day. You may start buying it even if you can't afford it. Your coursework may suffer. You may lose interest in activities that you used to enjoy and start stealing and lying. You may stop tending to your personal hygiene and appearance, and your sleeping and eating patterns may change for the worse. You may start taking more risks than usual.  If you stop taking the substance, or when it starts to wear off, you may feel  physically ill.
Refer to the SAMHSA information above if you have concerns about yourself or others related to substance abuse and/or addiction.
Mental health wellness during COVID
The mental disorders conditions described above often require professional help. Don't hesitate! The sooner you reach out about a mental health condition, the sooner you'll find yourself healthier and happier.
At the same time, it's important to realize that everyone feels "blue" sometimes. During the COVID pandemic, those feelings are especially common for many people. Virtually all of us can benefit from finding ways to improve our overall mental and emotional health and maintain a healthy frame of mind. Here are a few ways to do that...
Remember that it's okay to feel bad. There will always be times – COVID or no COVID – when you feel sad, worried, or lonely. That's perfectly normal. It may help to speak with a friend or mentor, go for a run, binge-watch your favorite show, and wait it out.
The time to become concerned is when those feelings start getting in the way of your ability to live your life and enjoy your day-to-day experiences. Then you may need to reach out to a counselor or doctor, or call one of the numbers listed above. Many people are eager to help you. Lean on them so you can heal, and maybe help someone else in the future.
Taking care of your body will help you take care of your mind. You know the drill, right?
Get enough sleep. For most college-aged students, that means seven to nine hours each night. Skip the java and other caffeine past noon, and remember that drinking alcohol might help you get to sleep but will probably also disrupt it (so you'll wake up feeling less rested).
Eat three healthy meals a day... but treat yourself now and then too. Don't obsess about the number on the scale. If you like to cook, then try some new recipes, or a new take-out place.  
Exercise daily and get outside into the sunlight (safely, of course) whenever possible.  
Don't use drugs or alcohol – and if you do, only in moderation. They can intensify feelings of anxiety and depression. They can also lower your inhibitions, so you're less likely to take pandemic-related precautions like maintaining social distance and wearing a mask. (Ignore stories that claim drinking alcohol will fight off a virus. That's 100 percent myth, 0 percent fact.)
Keep putting one foot in front of the other. Maintaining a daily routine can go a long way toward keeping your psyche on an even keel. Try to wake up and go to bed at roughly the same time each day. If you normally shower in the morning, do that every day. Set aside specific times for work, study, and play.
Stay connected with friends and loved ones. Depending on what's considered safe at the time and in the place you're reading this, look for ways to stay connected – during COVID and always. Make use of video and phone calls. Text and email friends and family. Play online games together. If you can safely do so, meet outside for walks or runs together in areas where you can maintain a six-foot distance.
Take a break to do something you enjoy ... Set aside time to read a book just for fun, bake cookies, or shoot some hoops.  Do something you love, every day, just for yourself. It will help recharge your body and your mind.
… but minimize newsfeeds and social media. If you have the need to stay on top of the news, limit the amount of time you spend doom scrolling. Monitor only trustworthy sources, and consider establishing firm end-times when you will put away the news. Watch your social media usage as well, sticking to positive and uplifting sites whenever possible. And while video games can be a fun diversion and often a great way to connect with friends, limit your time playing them so they don't get in the way of the other things you need and want to do.
Lend a hand. Do something for others in your community. How this is done will depend on the state of COVID at the time you're reading this. You might offer to get groceries for an elderly neighbor. Bake a lasagna for the emergency workers in your town. Write a letter to a shut in. Whatever you do, you may find it's a great way to "get out of your own head" and make a difference in someone else's life too.
And whether you're dealing with a significant mental health issue or a relatively minor one, remember to give yourself a break … and give one to everyone else too. Now more than ever, everyone is struggling in some way. We're all just trying to do our best and make it through the day. Look for mental health tips for college students where you can find them. Exercise grace and patience whenever you can.
An award-winning writer, Lauren Ford runs her own communications firm, which serves not-for-profit organizations across the United States. She earned her bachelor's degree from Connecticut College and her master's from the University of Chicago.