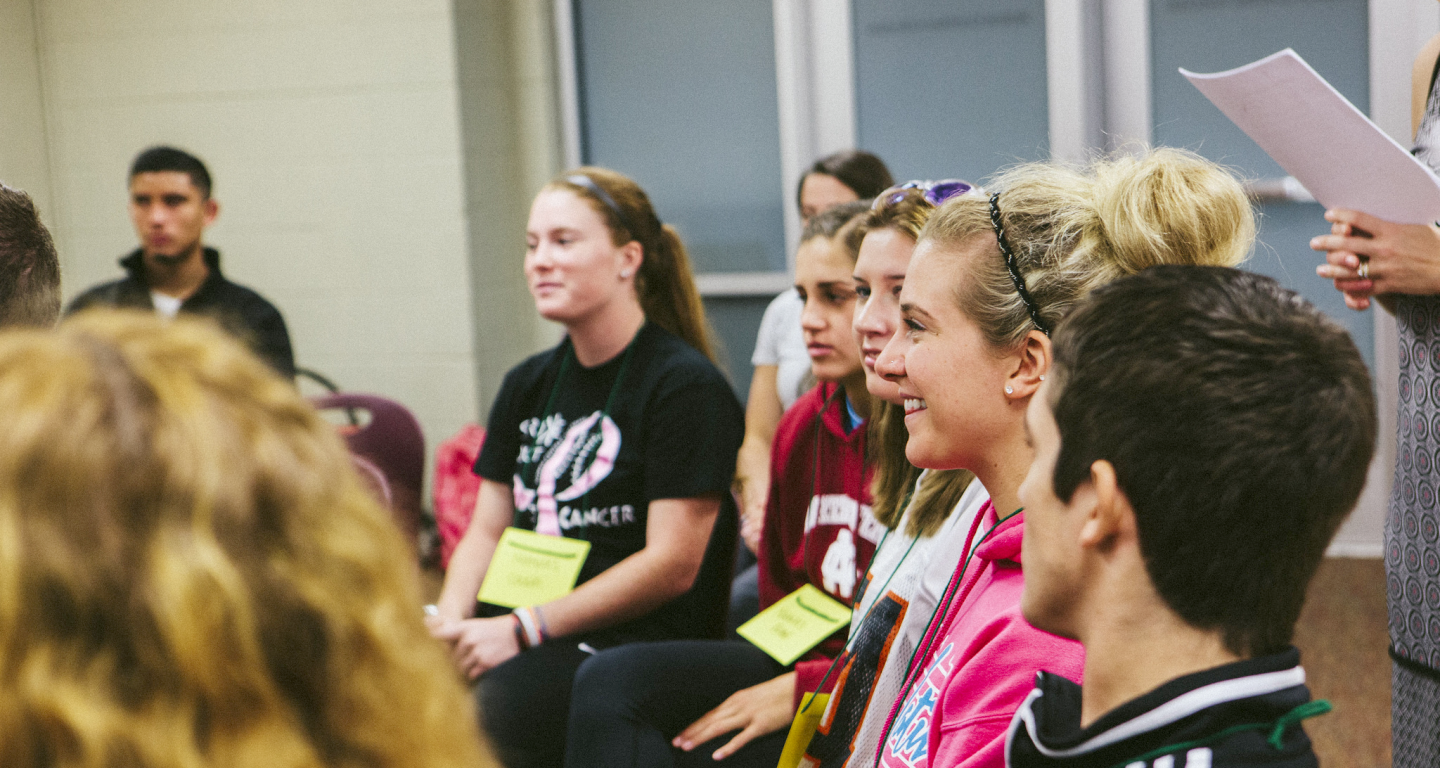 College mental health services: 7 things to look for
Jul 10, 2020
What should you look for in a college mental health service?
Whether you've been seeing a counselor in high school and want to continue in college … or you just want to be ready if you're feeling especially stressed during the semester ... there are a few things you can do now to prepare.
Stressed-out college students
COVID-19 is taking a toll on virtually everyone's mental health. But long before the pandemic, mental health professionals sounded alarms about teens' emotional and psychological well-being. In fact, Reuters recently reported on a national study that found rates of suicidal thoughts, severe depression and self-injury more than doubled among U.S. undergraduate college students between 2007 and 2018.
So it's no surprise that the number of college and university students requesting mental health services has skyrocketed in recent years, with depression and anxiety ranking among their most common symptoms. Citing surveys by the American College Health Association and other researchers, Best Colleges reports, "In the last five years, the number of [college] students receiving mental health treatment grew by 35% at the largest state universities while enrollment grew by 5%."
Before the coronavirus, experts attributed this increase to a wide range of worries, ranging from housing and food insecurity to uncertain career prospects to college debt. PubMed pointed to research suggesting that excessive screen time damages emotional well-being. And authorities like psychiatrist Anthony Rostain, co-author of The Stressed Years of Their Lives, noted a cultural shift in the wake of the 9/11 terrorist attacks. In an interview with NPR, Rostain noted that students have been "exposed to a lot of trauma, both in the media and also in their lives ... School shootings, the rise in the uncertainty from globalization and the economic uncertainties, and of course the economic recession of 2008."
Now experts predict another substantial hit to mental health. Arguably, teens are feeling COVID-related emotional pain worst as their stress climbs with social isolation, fear for their family's physical and financial health, and missed milestones like graduation. Their screen time has also increased, with more studying and socializing now taking place online. Active Minds, a mental health advocacy nonprofit with chapters on more than 500 college campuses around the U.S., found in an April survey that one in five students reported worsened mental health.
Thankfully, today's students are smashing taboos that once surrounded conversations about mental health. It's a critical step forward at a time when, according to Active Minds, "less than 20 percent of children and adolescents [with] diagnosable mental health problems receive the treatment they need."
What to look for
If you're heading to college, it's wise to prepare for a little (or a lot) of extra stress. "Even if you're thrilled about coming to college, even if it's an entirely positive and exciting time … it's still a transition, and that means it can be stressful," says Tatiana Sifri, director of the Dyson Wellness Center at North Central College.
So what should you look for in a college or university mental health center? Your needs will depend in part on whether you're already managing a psychological or emotional condition, or  you're simply planning for possible future stressors. Regardless, there are plenty of things you can do to set yourself up for success.
1 - Learn the basics now, so you're ready later.  Where is the counseling or health center, and how can you get to it from your residence hall? What are its hours? Do they allow walk-ins? How do you make an appointment?  
You might also want to talk with someone there before the semester begins, either over the summer or during orientation. "We're always happy to have those conversations, because it can make all the difference for students," says Sifri. "Sometimes it can feel like a big hurdle to call for an appointment. If you've already made a connection with someone here, it can feel a lot easier to reach out."  
2 - Who staffs the counseling center, and what are their qualifications? A simple internet search should tell you plenty – just look for the staff bios on your college counseling center's website. "All our staff are licensed clinical professionals, and they've received specialized training in areas like multicultural issues and trauma," says Sifri. "We don't employ interns, because we want all of our students to benefit from staff who are already fully trained and experienced."  
3 - Does the college have a system in place to catch potential difficulties early? All faculty and staff at North Central College can easily access an early alert system if they are concerned that a student is suffering personally or academically. A trained team reviews each referral as it comes in, then determines the best way to connect the student to the people who can help. "In the years since we've implemented that system, we've started seeing students much sooner in the process," Sifri says. "Students don't fall through the cracks here. That's partly because we're a close-knit community that values personal relationships. But it's also because we've created tools to help students at the earliest signs of a problem." The college also distributes a Resource Guide to Working with Students in Distress.  
4 - Does the campus culture support mental health? This can be hard to judge before you're attending the college, but you can try to get a sense by looking for things like yoga, meditation, or reflective writing courses, and programming like Dyson Dog Days and counselor drop-in sessions.  
5 - Does the health center provide both physical and mental health services? If so, how integrated are the offerings? "A student might come in for a sore throat, then break down in tears in the middle of the appointment because they're stressed and anxious," explains Sifri. "If that happens, it's great to be able to bring in a counselor to help right away."  
6 – Where is the nearest hospital/mental health facility?  North Central is located just minutes from Edward Hospital, which includes the Linden Oaks Behavioral Health Center. In case of emergency, students can get there quickly via ambulance or campus safety officer. 
7 - What resources are available around campus? Most colleges design on-campus counseling to be short-term, so you may only be able to attend a limited number of sessions. If you're currently receiving regular therapy and expect to continue at a college far from home, it may be best to identify a local professional who is covered by your insurance. The college counseling center should be able to provide you with a list of nearby providers.
Then consider whether you can walk to that office from campus – and if not, make a plan for getting there. Some college safety offices, like North Central's, will drive students to appointments within three miles of campus. As an alternative, you could ask your current counselor if you'll be able to continue via teletherapy -- though state licensing laws may disallow this.  
If you currently take prescription medication, find a local pharmacy and transfer your prescriptions before you leave home. Also find out if the pharmacy delivers (if not, determine how you'll get there). 
No matter which college or university you attend, you can be sure there are people on campus dedicated to helping you be your best, both academically and mentally. You just need to reach out to them and ask for help. 
Lauren Ford works with North Central College's marketing and communications office. An award-winning writer, she also runs her own communications firm, which serves a variety of not-for-profit organizations across the United States. She earned her bachelor's degree from Connecticut College and her master's from the University of Chicago.