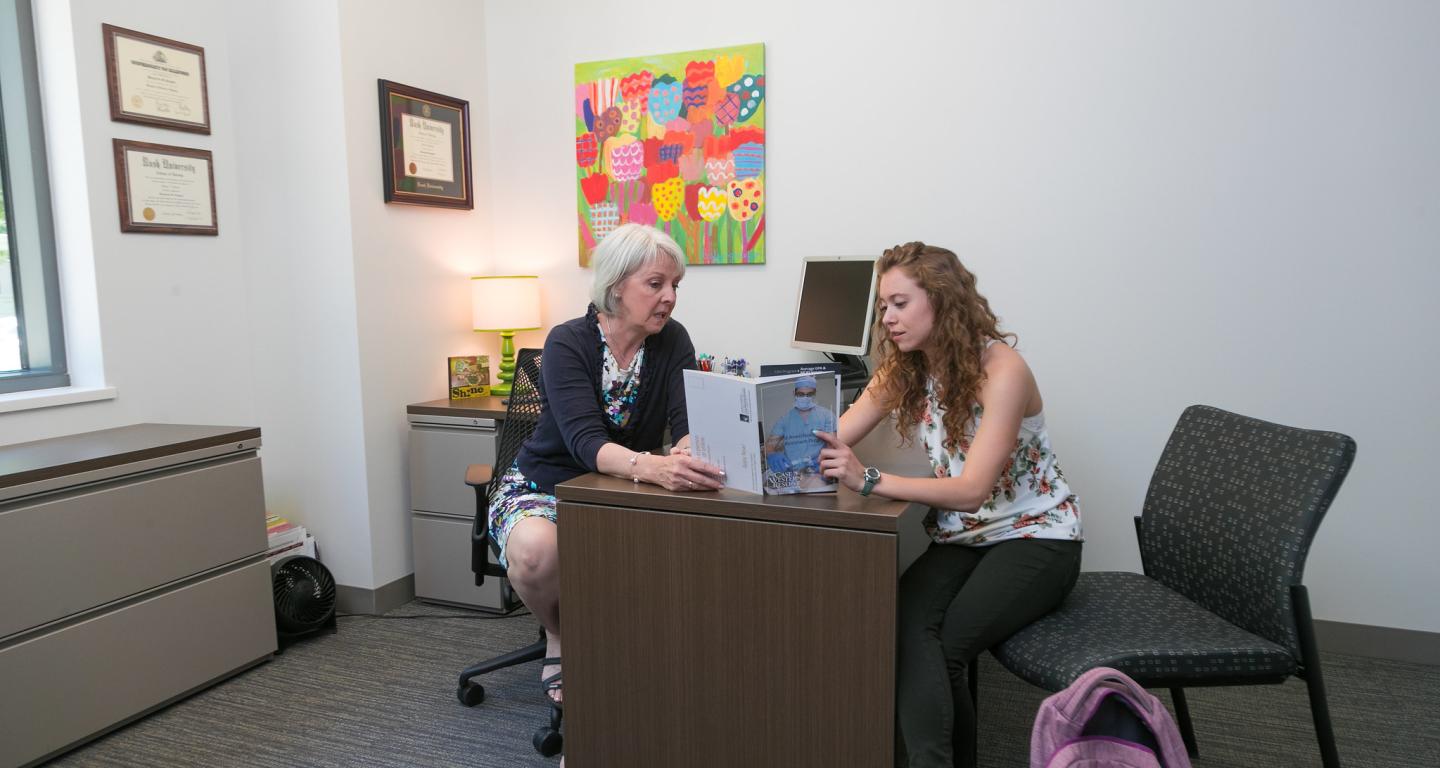 Pharmacist Education Requirements
Feb 25, 2021
Pharmacist Education Requirements: Starting in Undergrad
Becoming a Pharmacist: Where to Begin
Are you interested in perfecting a pharmacy speciality and establishing a long-term career in the pharmaceutical science industry? Wondering where to begin? 
In this article we discuss common education requirements for pharmacy undergraduate and graduate students, plus some of the exciting careers you can pursue after getting your degree. 
How to Become a Pharmacist
How many years of college does it take to become a prospective pharmacist? Doctorate of pharmacy degrees require four years beyond a bachelor's degree. Once you graduate you can work in a career that ensures the health and well-being of all types of patients. You'll be on the front line of patient safety and health care and become part of healthcare delivery teams.
What is the process to become a licensed pharmacist?
First, attend a four-year institution and major in a field like biology or medicinal chemistry. Occasionally, a pharmacy program will accept a student pharmacist applicant after completing three years of undergraduate coursework. Make sure you are satisfying the undergraduate pharmacy school requirements and any prerequisite course.
Take the Pharmacy College Admission Test (PCAT).
Apply to a pharmacy school to earn a doctoral degree (PHARM D). Ensure that the pharmacy program is accredited by the Accreditation Council for Pharmacy Education. 
You'll need to complete a formal internship/residency program and experiential learning in pharmacy practice settings. The hours needed will depend on state licensing requirements.
Aspiring pharmacists need to take two licensure exams and satisfy any prerequisite requirement set out by the state you'll practice in. 
During your pharmacist career you will be required to participate in continuing pharmacy education and continuing professional development opportunities as part of licensure.
Undergraduate Studies

If you research the required courses for pharmacy schools, they often differ on undergraduate prerequisite coursework, such as grade point requirements and credits in certain disciplines. As you consider courses in a pre-pharmacy professional program, you should be aware that nearly every pharmacy school requires:
Biology
Chemistry
Physics
Math and statistics
English/communications
Economics
Setting yourself up for success in pharmacy school by studying general biology or general chemistry might be the right choice for you. Read on to learn the answer to commonly asked questions such as, "What can you do with a biology degree?" and "What are the benefits in majoring in biology vs. chemistry?"
"At North Central College, we highly recommend a four-year degree in a science major like biology to prepare candidates for success in pharmacy school and competitive residencies," said Dr. Marguerite Degenhardt, Pre-Professional Health Program Coordinator at North Central College. "I also recommend pharmacy to students who are interested in biology, chemistry, public health and medicine but don't want a career with excessive hands-on patient care. If you're interested in one of these fields but are asking questions like, "What is a public health degree?", learn more here.
Pharmacy School
After you have taken the necessary prerequisite coursework, you'll need to take the Pharmacy College Admission Test (PCAT) in order to apply to pharmacy school. You'll want to make sure the pharmacy program is accredited  by the Accreditation Council for Pharmacy Education. Make sure you understand all the requirements for the different pharmacy programs, as they tend to differ. For example, some programs may suggest or require advanced pharmacy practice experience as a pharmacy assistant or pharmacy technician.
Once admitted to a pharmacy school or degree program, you'll take courses like biochemistry, pharmacology, healthcare management, chemotherapy, pharmaceutical measurements, biostatistics and pathology.
Post Graduate Preparation
Before beginning your pharmacy career, you'll need to complete a formal internship/residency program and experiential learning in pharmacy practice settings. The hours needed will depend on state licensing requirements. The final step for aspiring pharmacists is to take two pharmacist licensure exams and satisfy pharmacist licensure requirements set out by the state you'll practice in.
Choosing a Pharmacy Career
Before committing to a lifelong career in the pharmaceutical care industry, it is important to consider which role(s) you could envision yourself taking on post-graduate. Due to the intensity of the academic rigor, ensuring you have a clear career path can help you hone the specific skills you will need in order to become a dedicated working professional. Listed below are potential career paths that you could align yourself with:
Pharmacy Assistant: The job descriptions of pharmacy assistants can vary depending on state laws and work settings, but some responsibilities include: working cash registers, keeping stock of merchandise and supplies, and tracking medication deliveries. According to the U.S. Bureau of Labor Statistics, the average salary for a pharmacy assistant is $30,490.
Pharmacy Tech: A pharmacy technician is responsible for several essential functions within the pharmacy. A pharmacy tech is frequently the primary person a doctor, patient, or other medical professional talks to about medical prescriptions. Responsibilities can include, but are not limited to: Collection of patient information for refills, measuring appropriate amounts of medication, packaging and labeling prescriptions, tracking inventories, and processing insurance claims. According to the U.S. Bureau of Labor Statistics, the average salary for pharmacy technicians is $35,950. 
Pharmacists: Pharmacists do a lot more than just fill prescriptions. Responsibilities are dependent on whether you work at a hospital, retail pharmacy, or another setting. Additionally, pharmacists may have several more responsibilities if they are the owners of their pharmacy, requiring business skill sets. Daily duties may include: Administering flu shots, researching allergy conditions for patients taking new medication, educating customers on how to take medications, conducting health and wellness screenings, etc. According to the U.S Bureau of Labor Statistics, the average salary for a pharmacist is $128,090. 
Upon graduation from pharmacy school, most aspiring pharmacists are employed and gain introductory pharmacy practice experience in pharmacies or drug stores, hospitals and medical centers, other retail pharmacies (grocery stores and mass merchandise stores), and institutional settings such as long-term care facilities. Smaller numbers of pharmacists are employed by the pharmaceutical industry, managed care and health insurance plans, consulting groups, home health care, prescription fulfillment centers, veteran's hospital, rural pharmacy teams and universities. 
According to the U.S. Department of Health and Human Services, the demand for pharmacists is projected to increase in a variety of healthcare settings, including hospitals and clinics. This is largely due to the increased complexity of medication therapy and the need for proper drug selection, dosing, monitoring and management of the entire drug use process. The demand for pharmacists in the institutional sector, including both long-term patient care and home care, remains strong.
 
Some pharmacists specialize in areas like oncology, pediatrics, transplant and many more. 
Whether you pursue general biology or chemistry as a major, you'll be set up for success in pharmacy school. The knowledge and skills you acquire as you complete pharmacy education requirements will prepare you for a four-year doctor of pharmacy degree (PharmD program) and a career in pharmaceutical care, public health, retail pharmacy work or other pharmaceutical fields.  
North Central College Can Help You Reach Your Goals! 
North Central College's Pre-Pharmacy Program is designed to set students up for success. If you are a current high school student considering pursuing a pre-pharmacy program, North Central College has an affiliation agreement with Lake Erie College of Osteopathic Medicine (LECOM) to offer the high school applicant an opportunity for a "reserved seat" in its School of Pharmacy leading to the Doctor of Pharmacy Degree (PharmD).
This type of partnership allows qualified high school students interested in becoming a licensed pharmacist to be admitted jointly in both institutions. Application in the LECOM's Early Acceptance Program (EAP) can occur as early as the student's senior year in high school and up until the start of their third year at North Central College.
Application to the EAP is separate from the application to North Central College. A student may apply for EAP consideration as a high school senior. 
Laura Zahn Pohl has been an editorial director and content provider in higher education for 17 years.