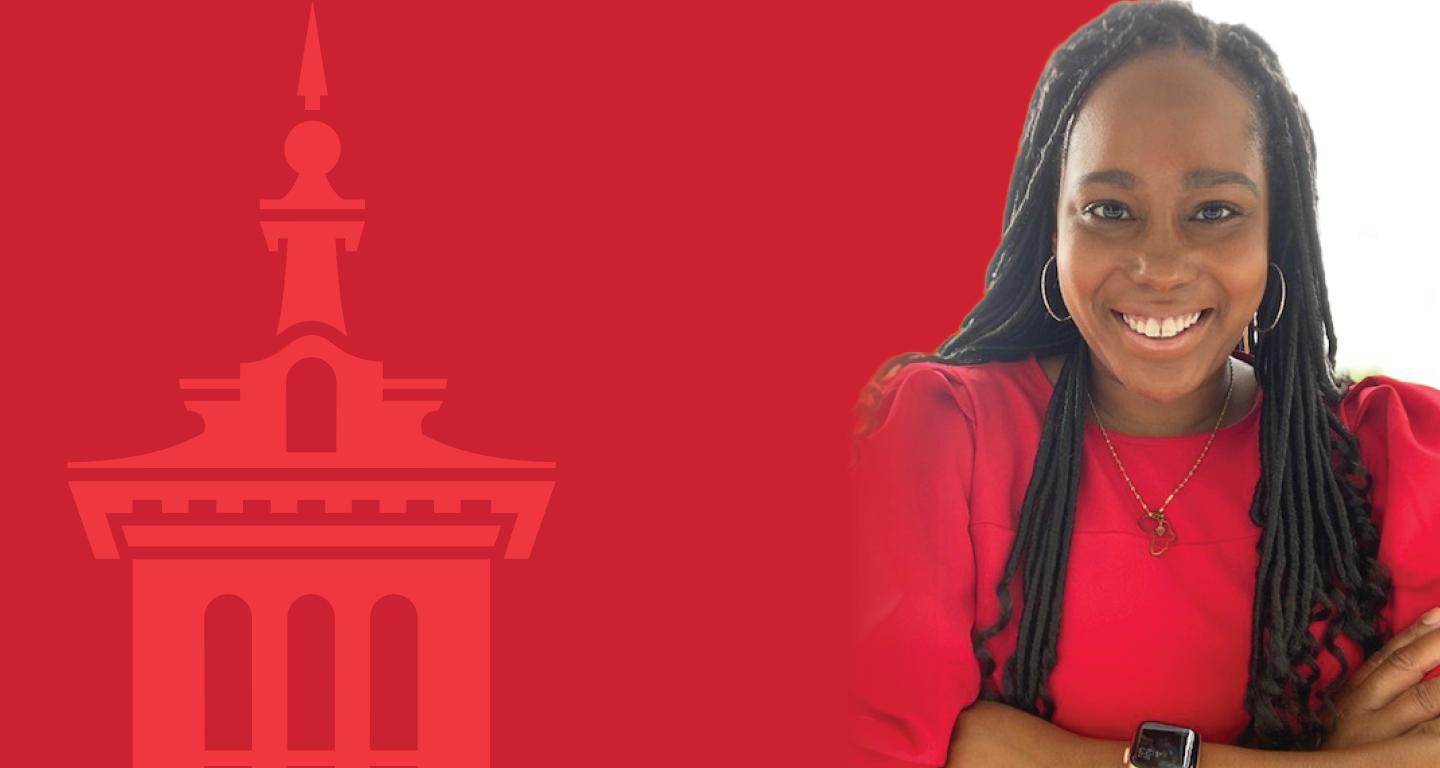 Media Releases
Jessica Brown Joins North Central College Leadership Team as New Vice President for Student Affairs and Athletics
Jun 23, 2021
Naperville, Ill., June 23, 2021 – North Central College today announced the appointment of Jessica Brown as the College's new vice president for student affairs and athletics, a position that is part of the administrative leadership team as a member of the President's cabinet. Brown will begin her role on August 11 after serving most recently as the dean of student services, engagement, and leadership at Eureka College in Eureka, Ill., where she also oversaw the Office of Student Life and led the institution's COVID-19 pandemic response team.
Brown's prior experience includes serving as Eureka's Title IX coordinator, head women's volleyball coach and senior woman administrator. As senior woman administrator, she created programming for student-athletes that focused on developing their leadership skills, and facilitated SAFE Zone and diversity and inclusion training.
"Jessica will be a remarkable addition to the Cardinal community, leading all efforts related to student life, including partnering with others across campus to strengthen our efforts to build an inclusive and engaged community, serving as a champion of the student affairs and athletics areas, and ensuring that our students receive the support necessary to thrive at North Central College and beyond," said President Troy D. Hammond.
Brown is a native of Grand Rapids, Mich., and earned a bachelor of science degree in recreation, health, and human development from Western Michigan University, where she was a member of the women's volleyball team. She received her master of education degree from Concordia-Portland University and is currently pursuing a Ph.D. in higher education administration at Illinois State University.
"I am excited to join the North Central College community and am thankful to my mentors and colleagues who have been part of my professional career, to my family for their endless support, to President Hammond for this opportunity, and to all those who served on the search committee and assisted with the search process," said Brown. "President Hammond and the North Central community have built a foundation for innovation and leadership in higher education. The College fosters a strong sense of belonging and I am excited to contribute my passion for serving students through student affairs and athletics. I'm looking forward to working with students to assess and address their needs, partnering with stakeholders across the College, ensuring that the athletics department continues to thrive as one of the most enviable programs in the country, and developing a thorough plan that centers on the student experience."
Media Contact
Jeremy Borling
Director of Communication
North Central College
jaborling@noctrl.edu
 
About North Central College
North Central College provides students with the confidence, instruction and direction they need to exceed their personal best inside and outside of the classroom and throughout their careers. Founded in 1861, and located just 28 miles west of Chicago in the Historic District of Naperville, Ill.—named among the nation's "Best Places to Live" by Money magazine—North Central is home to nearly 3,000 students and offers more than 70 undergraduate majors, 60 additional undergraduate minors and concentrations, and 13 graduate degree programs. Visit northcentralcollege.edu to discover why U.S. News & World Report has named North Central a "Best in the Midwest" school for 27 years in a row and to learn more about the College's state-of-the-art facilities and distinctive programs, particularly in the sciences and business.