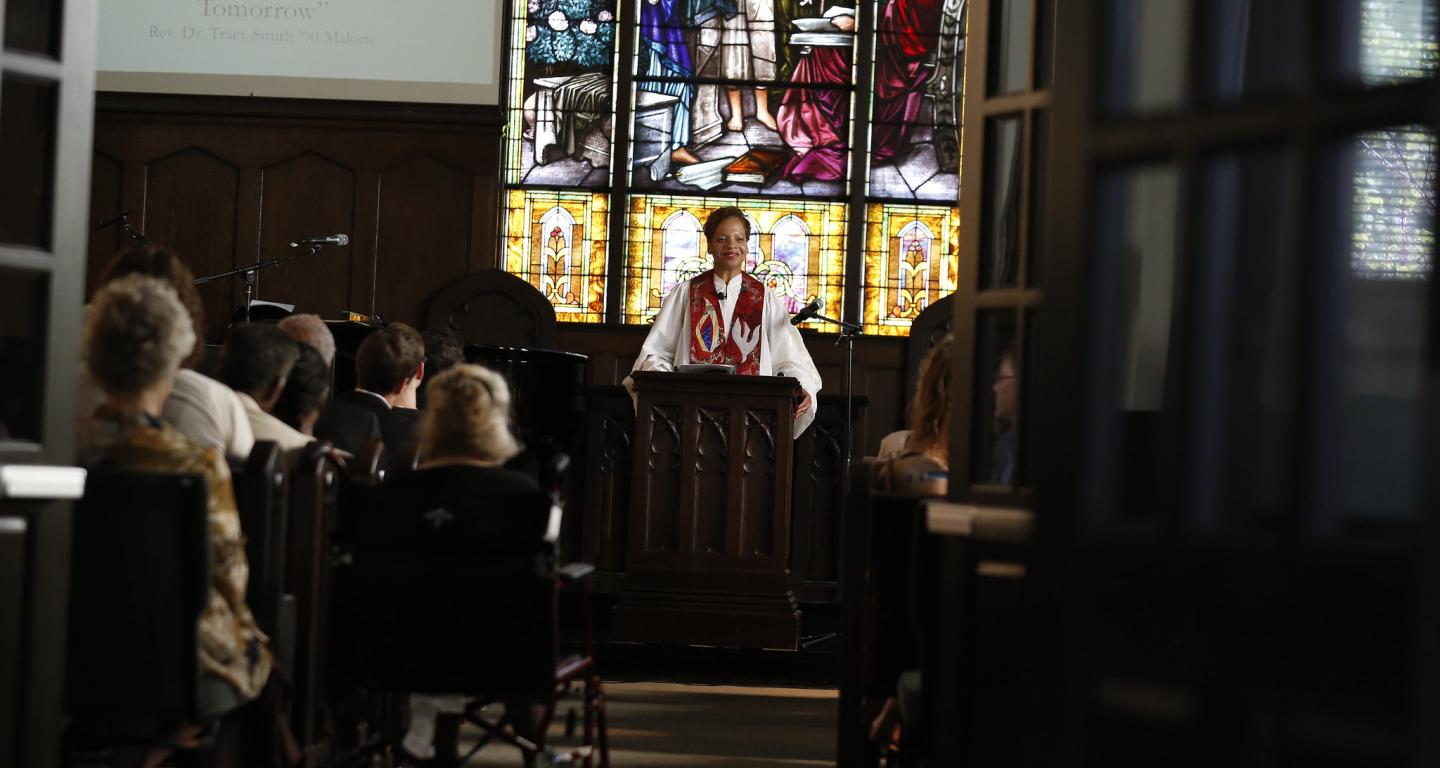 What to Do with a Religious Studies Degree
Jun 29, 2021
What to Do with a Religious Studies Degree
Getting an undergraduate degree or graduate degree in religious studies is, for many, a calling as much as a career plan. Studying the subject prepares you for serving others, knowing yourself on a deeper level, and understanding faith from numerous perspectives.
Rewarding as that may sound, it is natural (and wise) to wonder how you can take the lessons learned in a religious studies program and turn them into a professional career. This is a particularly important question if you are not planning to enter the clergy or work in ministry.
A bachelor's degree or master's degree in religious studies can prepare you to take on a number of different roles. You might be surprised how many valuable skills you will acquire through religious study that employers are looking for.
Looking to answer the question "What is religious studies?" or what the differences are in religious studies vs. theology? Read our guides on those subjects. Interested in learning more about different religious studies careers and opportunities? Read on! 
Career Options in Religious Studies
So, what can you do with a religious studies degree?
Being a religion major student positions you to understand how the world works through the lens of faith and spirituality. The common experience of religion is shared by a huge percentage of people and plays a role in society in ways you may not think about.
Having a grounding in comparative religion and knowing how faith drives and motivates people will give you valuable insight that can benefit almost any organization based on working with people, analyzing relationships, or studying subjects closely.
According to Wayup, the general areas under which most careers fall for religious studies graduates are:
Religion

Education

Research

Law

Social work
Wioleta Polinska, professor of religious studies at North Central College, takes things a step further with some more detailed examples of jobs religious studies graduates can find within those general areas
Ministry 

Counseling 

Political organization

Global business and marketing

Academic advising 

Working with international students
Polinska also highlighted some prominent—and often surprising—positions she has seen religious studies, alumni, from North Central in, including:
Executive director, Center for Faith and Human Rights

Professor of Law, DePaul University

Associate professor, Garrett-Evangelical Theological Seminary

Senior manager, Disney Corporation

CEO, Tri-State Media Ministry

Acute care social worker, Middleton VA Medical Center

Chaplain, Springfield Memorial Center
Skills Developed through a Religious Studies Degree
Working your way through a religious studies degree program will develop your abilities in key areas that will prepare you for the kind of work listed above. Religion intersects with many topics, like theology, philosophy, biblical studies, world religions, and more that will increase your professional prospects, as well.
For example, Worldwide Learn points out that a religion major often makes a good marriage and family therapists: "The critical thinking skills and the in-depth studies of psychology, anthropology, and sociology that characterize religious studies can be useful for examining the psyches of others and offering them guidance."
Polinska offered a summation of what a student interested in a religious studies major should expect to learn in a strong program like the one at North Central. "You will develop the essential skills that most employers are looking for, such as the ability to analyze, interpret, and express your opinion on complex issues, think creatively, and communicate effectively, which are key in a wide range of careers," Polinska said.
"You will enhance your ability to understand other people's perspectives and thereby cultivate empathy—the foundation of ethics—applicable to all professional fields."
She went on to mention the fact that every culture has its own religious tradition means that your career prospects as a religious studies graduate can come from anywhere. Whether your speciality is in Asian religions, Jewish studies, or any number of other traditions, diversity is invaluable:
"In a globalized and diverse world, basic knowledge of various religious traditions is indispensable for becoming a global citizen, whether you are working in your neighborhood or engaging in a career that requires traveling around the world." 
Typical Employers
Now that we have discussed the kinds of careers you can pursue and the skills you should expect to have after getting your degree in religious studies, you're likely wondering about the next step. Where can you go to find this kind of work?
As we mentioned above, religious studies majors will often find success working in education as a teacher, counselor, or religious studies professor. Look for openings, particularly at schools or colleges with religious affiliations, as they are likely to put a higher value on your expertise.
Careers in research often begin at a college or university, as well, but you can also look for a job as a researcher for a government agency or non-profit organization. Many nonprofits are associated with a church or religious organization, so that can help create openings for you.
In the legal field, you will of course, need to start by furthering your education with a law degree. After that, the choice becomes tougher, as positions for attorneys are competitive and cover a breadth of areas of the law and kinds of firms. A religious studies background often lends itself to the kind of work done in a public defender's office or a nonprofit law firm, but the choice really comes down to what kind of law you're most comfortable with.
If you're looking for a less conventional career, Shelley Birdsong, associate professor of religious studies at North Central College, offers some more potential employers you might not have thought of:
Academic publishing

Healthcare consulting

Hospice care 

Hospital chaplaincy

Funeral services
Take the First Step
If you are interested in a career related to religious studies, the best way to get started is to find the right school. You need a college with a religious studies major that provides quality, committed instruction and helps connect students with opportunities to learn outside the classroom as well.
Look for a school like North Central College. According to their website, at North Central, "You can explore and compare various traditions as well as focus on specific aspects of religion, such as theology, ethics or sacred scriptures. A degree in religious studies will allow you to pursue (a graduate program), attend seminary, work in social and/or religious service or pursue careers in a variety of other fields.
"We also encourage our students to form personal relationships with their professors in order to discover ways that the study of religion can fit in with their own personal and career goals."
Visit the religious studies program page to find out more and get your journey started today.
Jacob Imm is a communications specialist in the North Central College Office of Marketing and Communications. He has 10 years of collegiate communications experience and has worked with hundreds of college students. He has a bachelor's degree from the University of Notre Dame and a master's degree from Northern Illinois University.