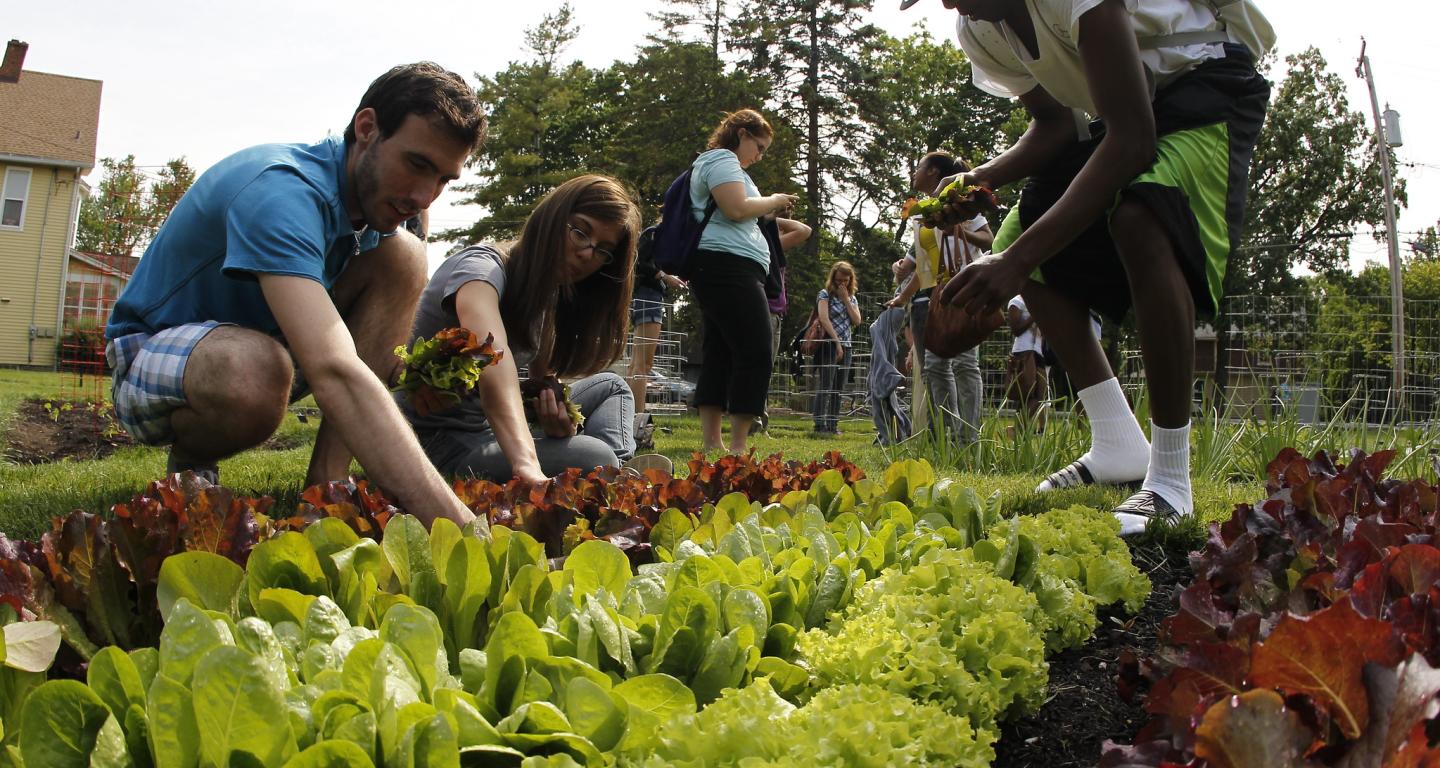 Environmental Studies vs. Environmental Science
Jul 09, 2021
Environmental Studies vs. Environmental Science
Environmental studies vs. environmental science: You might expect these to be two labels for the same major. Or you might not have noticed the difference until now. But while both programs of study share a similar focus on the environment, they aren't the same. Continue reading to learn more about what is different about environmental studies vs. environmental science.
Environmental Studies vs. Environmental Science: What is the Difference?
Environmental science focuses on fundamental sciences like math, chemistry, biology,  physics, atmospheric science, earth science and geology. As an environmental science major, you'll spend much of your time considering the scientific and quantitative aspects of environmental issues.
So then what is environmental studies? Environmental studies takes on a broader view, looking at the natural sciences as well as social sciences. You'll look at how humans relate to the environment and how environmental challenges intersect with political and historical considerations, public policy, and the law.
When you're researching these majors at colleges and universities, it's important to keep in mind that the specifics can vary widely among institutions, says Chandreyee Mitra, assistant professor of biology and coordinator of the environmental studies program at North Central College. 
"The simplest way to explain the difference between the two majors is to say that environmental studies is more interdisciplinary than environmental science," she says. "What often differs are the related required courses – for example, more math and pure science courses are usually required for environmental science degrees."
(On a related note: environmental engineering is another emerging major in this field. This branch of engineering focuses on protecting human health and environmental health.) 
Some environmental programs will give you the chance to select an area of concentration. In North Central's environmental studies major, for example, students can choose from among three tracks: 
Society and the environment include humanities courses on environmental ethics degree, history, and literature, as well as social science courses on environmental policy, cultural ecology, and international relations.
The science and the environment track offers courses in conservation, ecology, environmental chemistry, climate change, and clean energy.
Sustainable business taps both liberal arts and pre-professional academic departments to examine sustainability, green business, and environmental economics. "Many schools address the science and societal side of environmental studies, but North Central's sustainable business track goes further by training students in sustainable business practices," says Mitra.
"Because our environmental studies program is very interdisciplinary, we bring in faculty from all areas of the College," she continues. "They each apply their own expertise and methods to the same question – how can we become a more sustainable society, leaving a world behind us that is better than the one we received, for future generations? 
Is Environmental Science the Best Fit for Me? When Should I Choose Environmental Studies? 
So which major is right for you? "To do well in either field, you need to be passionate about the subject. You should want to be a positive force in the world," says Mitra. "Beyond that, think about what you want to do with your degree after graduation. Do you want to work in conservation, environmental chemistry, climate change science, and so on? Then maybe you should go for an environmental science program, or a science-related track of environmental studies. 
If you want to work in policy, law, or justice – working with NGOs or government agencies to make change on the ground – then go for an environmental studies degree focusing on social science and humanities. If you want to work towards increasing sustainability in the business world, whether working for larger companies or starting your own sustainable business, go for the business side of environmental studies if your college offers it." 
Look Outside the Classroom
Whether you want to study environmental studies or environmental science, look for a program with plenty of opportunities for independent research, environmental advocacy, and internships. 
If you're lucky, some of this beyond-the-classroom experience could take place in your own (campus) backyard.  North Central College is located in a complex landscape of urban, suburban, agricultural, prairie, wetland, and woodland habitats. 
So students can learn first-hand about a wide variety of environments, natural resources, and ecological challenges. Students also learn through the College's sustainability initiatives like geothermal heating systems, solar panel arrays, and a restored prairie.
In fact, North Central's environmental studies major has a required experiential component that can take the form of internships, research with a faculty member, or an independent project based on your own unique interests. For example, one senior wrote a children's book explaining watersheds, while another spent a summer documenting types of insect pollinators on campus. 
Also, look for connections to external resources. North Central has built relationships with two national laboratories, Argonne and Fermi, located within 15 miles of campus. Environmental studies majors also gain experience working with the DuPage County Forest Preserve and local environmental organizations, government agencies, and businesses. Through the College's award-winning Center for Global Education, students can study environmental problems and other environmental issues in Costa Rica, Australia, Africa, China, Spain, and Equatorial Guinea.
Career Options
No matter which environmental field you choose, you'll find a broad range of jobs to choose from after graduation. Some of these may require advanced degrees beyond the bachelor's degree. Earning a master's degree or other graduate degree may also open up opportunities to specialize and advance in your career.
Environmental-related careers include: 
Biologist

Civil engineer 

Climate change analyst 

Ecologist 

Environmental restoration planner 

Environmental engineer

Environmental scientist 

Health and safety manager

Hydrologist

Industrial ecologist 

Sustainability coordinator 

Teacher or professor  

Urban or regional planner
You'll also find environment-related niches within more traditional fields, including
Environmental consultant

Environmental education

Environmental health

Environmental justice

Environmental law

Environmental management

Environmental policy
Whether you want to attend graduate school or launch your career after graduation, North Central will integrate rich academic offerings with everything else you need to prepare for graduate study and professional challenges. Faculty will encourage you to refine and apply your knowledge in an interconnected world, to think independently, and to work globally to solve problems and lead.

An award-winning writer, Lauren Ford runs her own communications firm, which serves not-for-profit organizations across the United States. She earned her bachelor's degree from Connecticut College, and her master's from the University of Chicago.