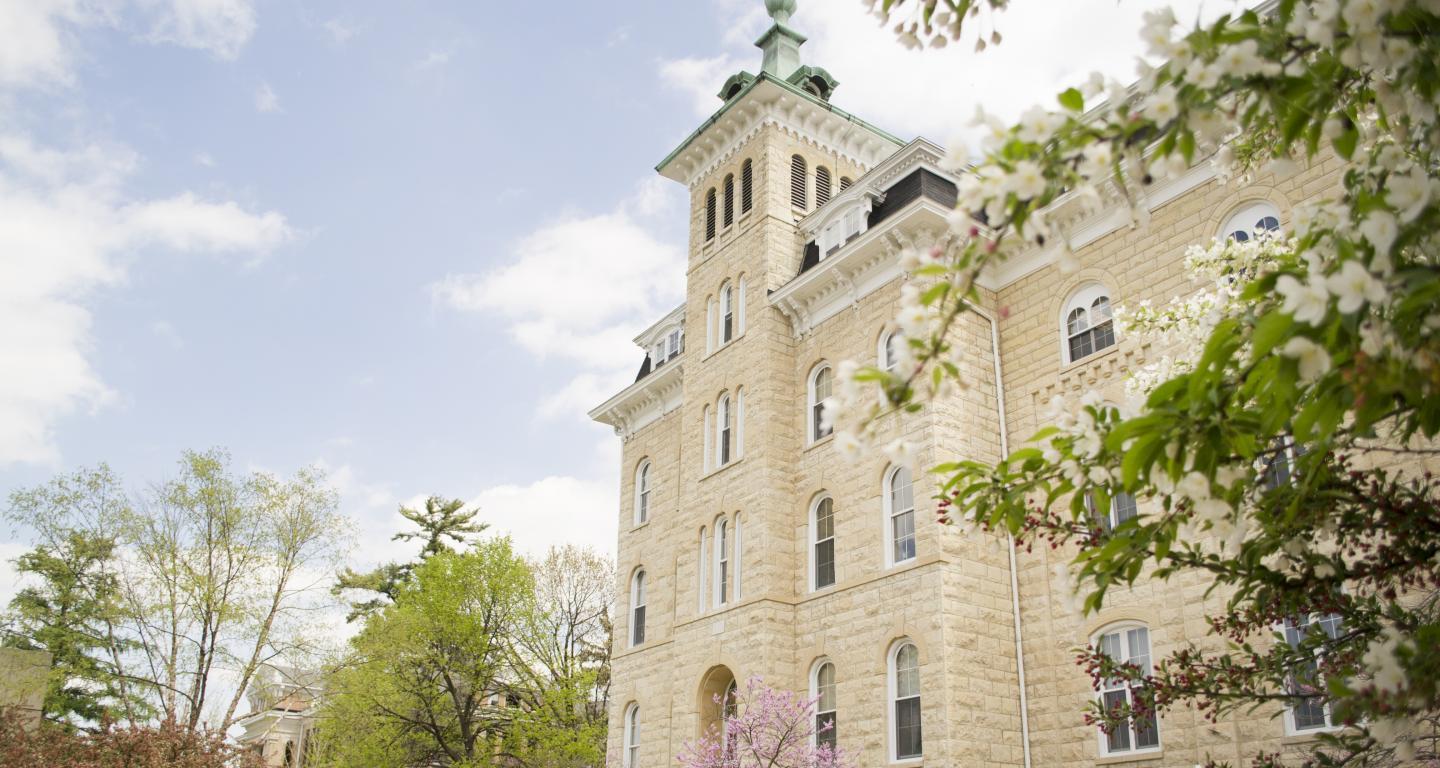 College of Arts & Sciences
Environmental Studies
Why choose environmental studies at North Central College?
The environment is one of the most talked about issues that faces humanities future. With hot button issues like climate change, energy consumption and waste management, environmental experts are more sought after than ever. Environmental studies students have diverse interests and learn how to be skilled scholars, researchers and stewards of the environment.
At North Central College, you'll be situated in a complex landscape of urban, suburban, agricultural, prairie, wetland and woodland habitats. You'll also choose between three tracks: Science and the Environment, Society and the Environment or Sustainability. In this hands-on program, you'll be prepared for a wide range of career choices in biology/ecology, urban planning, sustainability, education or law.
IF YOU ARE INTERESTED IN
Addressing concerns of population, consumption, energy, biodiversity and climate change
Investigating the scientific and humanitarian aspects of environmental issues
Promoting environmental management practices like a sustainable lifestyle
then a degree in ENVIRONMENTAL STUDIES might be for you.
Why study environmental studies at North Central College?
In the Classroom
Coursework topics:
American Culture and The Environment
Animal Biology
Botany
Cultural Ecology
Conservation Biology
Diversity, evolution and ecology
Economics and Social Issues
Environmental Cost Analysis
Environmental Ethics
Environmental Policy
Field Biology
Geographic Information Systems
Infectious Disease
International Environmental Issues
Sustainability in a Changing World
Beyond the Classroom
As an Environmental Studies major, you can:
Apply for internships and jobs through robust faculty and alumni networks or the Center for Career and Professional Development.
Use the campus as your laboratory, studying our green initiatives, such as geothermal heating systems, solar panel arrays and a restored prairie.
Make connections to local resources. North Central interacts with two national laboratories, Argonne and Fermi, that are both within 15 miles of campus. Students can work in the forests, prairies and wetlands managed by the DuPage County Forest Preserve. We also have relationships with local environmental nonprofit groups, government agencies and businesses.
Make connections to the world. Through our award-winning Center for Global Education, students have many opportunities to study environmental issues around the world. Recent North Central students have taken classes and conducted independent research on environmental issues in Costa Rica, Australia, Africa and China.
Apply what you learn. The program requires an experiential component; students can conduct independent research, and participate in environmental advocacy and internships that will help prepare them for careers in the environment and sustainability. Opportunities also exist to work in the College's Office of Sustainability
Environmental Studies Internships and Jobs
A North Central education integrates career preparation with rich academic study. Our faculty encourages you to refine and apply your knowledge in an interconnected world. Here you'll learn to think independently and work globally to solve problems and lead.
Internships
Recent graduates in environmental studies interned at:
Brookfield Zoo, Brookfield, IL
Morton Arboretum, Lisle, IL
Forest Preserve District of DuPage County, Naperville
U.S. Park Service, Grand Canyon and Yellowstone National Parks
The Shedd Aquarium, Chicago
Willowbrook Wildlife Center, Glen Ellyn, IL
Careers
Recent graduates in environmental studies served as:
Biologist/ecologist
Urban and regional planner
Sustainability coordinator
Teacher/environmental educator
Environmental lawyer
Engineering
 
Invest in your future
Choosing the right college is a big decision. Don't make it alone. North Central's admission and financial aid team is here to help you design a financial aid solution that works best for you and your family.
Merit scholarships, grants, loans, campus employment - these are just some of the resources available to you. Over 95 percent of students and 100 percent of all eligible students receive aid. Let our team partner with you in finding the best value for your education.
Learn more about financial aid and costs for North Central College
Apply to North Central College
The first step to becoming a North Central Environmental Studies student is reading the application instructions specific to you. Find out everything you need to know about applying by selecting the group you belong to below.