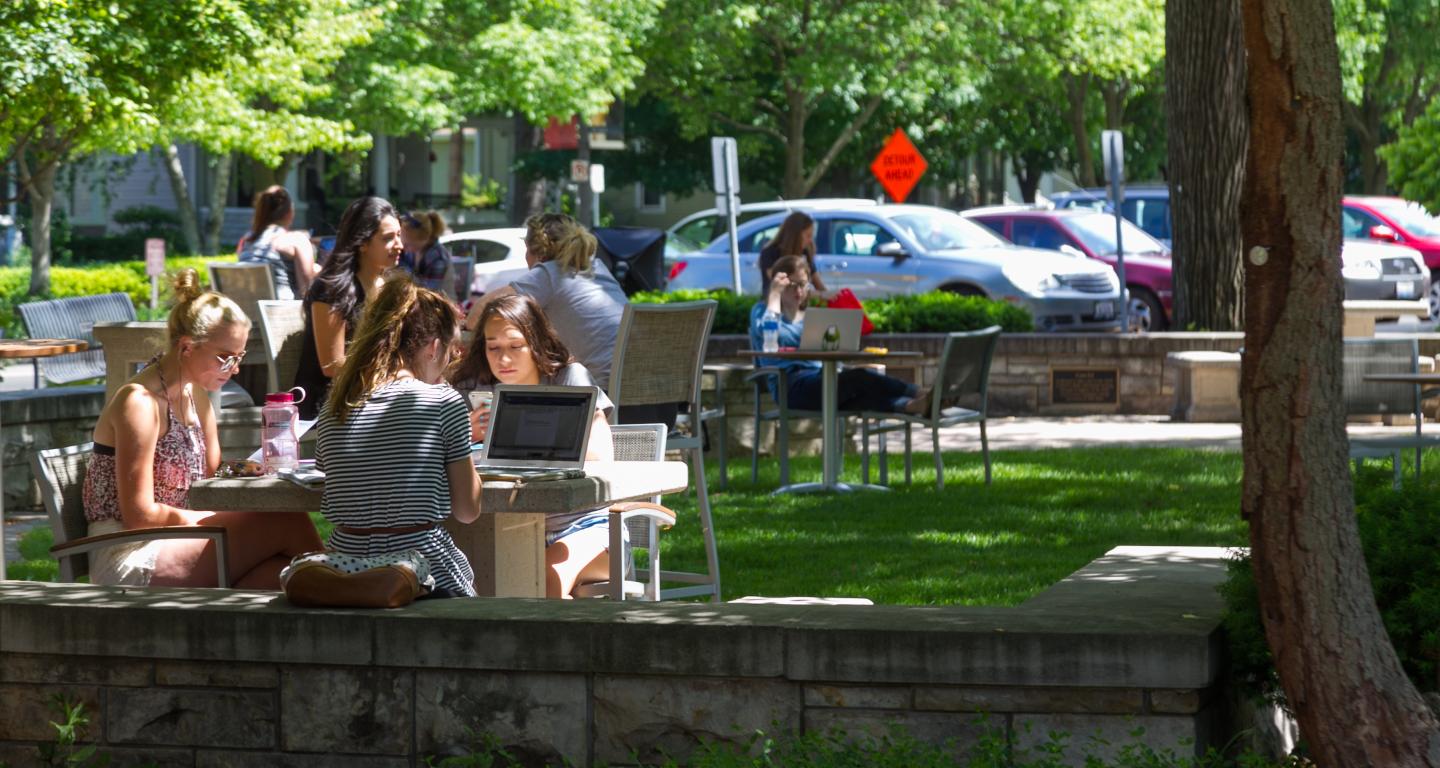 How to Apply
Our next traditional start term possibility, Winter Term 2019, begins Tuesday, January 2nd. For full admission, financial aid and registration consideration, there is a target date of Friday, December 7th for Winter Term file completion. If you cannot complete your file by this date, call our office at 630-637-5800 to discuss your situation. We are also currently admitting students for our Spring Term 2019 (March 25th start) and our Fall Term 2019 (August 19th start)
Admission Requirements 
To be competitive for admission, a 2.5 transferable grade-point average is preferred.  
If you have not earned 24 transferable semester hours, your high school transcript and ACT/SAT scores will also be required.
You must not have been dismissed for any reason from your last institution attended.
Your Application and Transcripts
Submit an online application or download a printable version.
Request official transcripts from all previously attended colleges or universities be sent to the Office of Admission. We accept sealed, official paper transcripts as well as official electronic transcripts that are sent directly through the following sources: Credentials eScrip-Safe, National Student Clearinghouse, Parchment, and Joint Services Transcripts.
Send an official high school transcript and ACT/SAT scores if you have not earned 27 transferable semester hours at the time of application.
Optional Information We Will Consider:
Personal statement or d

ocumentation of extenuating circumstances

Letters of recommendation
For Full Financial Aid Consideration:
If you have questions about any of the above items or to schedule a campus visit, contact your transfer admission counselor or call 630-637-5800.
Connect with Campus
Find us on Facebook, follow us on Twitter, and stay up to date with all our other social media connections around campus!
Note:
To enroll as degree-seeking at North Central College, you need to have a high school diploma or a recognized equivalent of a high school diploma. North Central College does not accept degree-seeking students who only meet requirements to show an ability to benefit or who are only beyond the age of compulsory attendance in the state of Illinois. To evaluate the validity of a student's high school diploma if the school or the Secretary has reason to believe that the diploma is not valid, the Office of Admission contacts the registrar or counseling office at the high school in question for confirmation of the diploma's validity.  If the diploma was not obtained from an entity that provides secondary school education, the Office of Admission would require the student to provide alternate documentation showing they have a recognized equivalent of a high school diploma.  Student self-certification is not sufficient documentation, and if the Office of Admission is not able to validate the high school diploma, the applicant cannot appeal the decision not to validate the diploma.