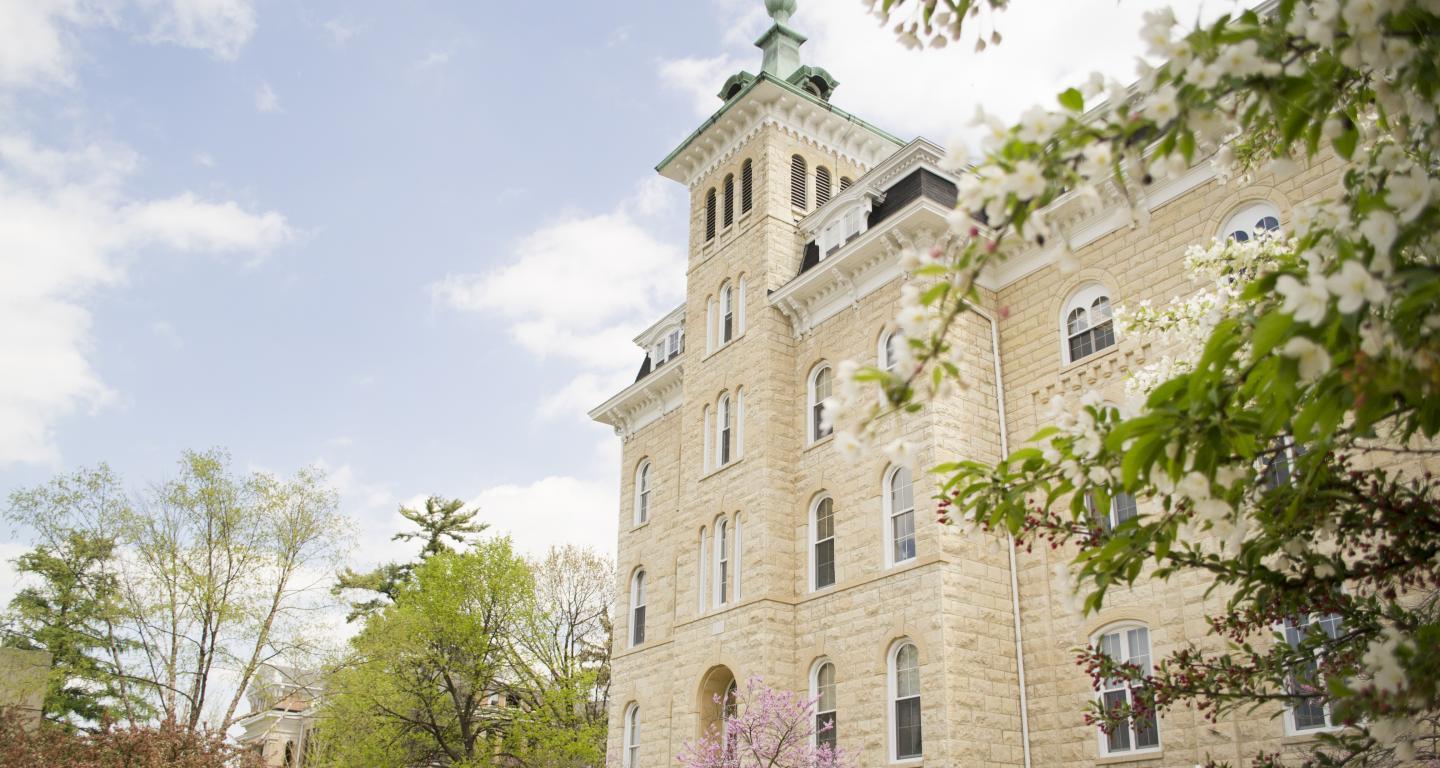 School of Education & Health Sciences
Master of Arts in Sports Leadership
Why Pursue a Master of Arts in Sports Leadership at North Central College?
Do you want to be a leader in the growing sports world? Qualified professionals with sports-specific business and leadership experience are in high demand. The online Master of Arts in Sports Leadership degree prepares students to apply business, coaching, sportsmanship, and physical education exercise science principles to effectively manage athletic programs and teams, fitness/rehabilitation facilities and health clubs, sport recreation services, sports administration, sports marketing, sports management, and other related services to leadership positions within the sports industry.
Program Overview
Degree Features
100% online program offers flexible asynchronous courses designed to fit your busy schedule.
Comprehensive curriculum that looks to the future by offering courses in trending sports leadership topics, such as

Sport Promotion, Marketing and Public Relations

;

Financial Models in Sport

, and

Management of Facilities and Events.
Learning Outcomes
Through the Master of Arts in Sports Leadership, students will be able to:
C

orrelate principles of leadership with knowledge of sport and the sport industry in order to advance organizational strategic initiatives

A

rticulate and apply principles of financial and facilities management, marketing, and human resource management in the leadership of a sport organization

Articulate and apply theories of motivation, leadership and talent development

Apply principles of conflict resolution and collaboration in their organizations and teams

Apply ethical and legal principles and evidence-based decision making to solve dilemmas

Demonstrate understanding of diversity, equity and cultural difference, and be able to utilize techniques to interrupt bias and create a culture of inclusion
Cost of Attendance and Scholarships
Graduate students are eligible for up to $20,500 in the federal direct unsubsidized loan annually; this includes Fall, Spring, and Summer semesters.
North Central offers several scholarships and awards to help reduce tuition cost by up to 20%!
How to Apply
Launch your degree in the Fall, Summer, or Spring semester! Click below for more information regarding deadlines and application instructions.
Sport Leadership, M.A.
A minimum of 36 credit hours: 15 credit hours of core courses, 15 credit hours in Sport Leadership courses and six credit hours of electives.
Sport Leadership Courses
Elective Courses
Two of the following:
Graduate Online Learning
We pride ourselves on giving personal attention to our graduate students. Our sports leadership program faculty are committed to getting to know their online students and work diligently to foster community within the program. Our online graduate programs are personal but flexible. They are rigorous and challenging, yet supportive and encouraging. Our online students will not only walk away with a meaningful degree but also a community.
Learn more about graduate online learning at North Central College.