---
School of Graduate and Professional Studies
Department of Education
Character Education Certificate
Character Education Certificate

A new online professional development offering targeted to meet the needs of educators and administrators. Designed to be responsive to trends in today's world, the Character Education Certificate will provide an additional credential that will give teachers and leaders a competitive edge in their career.
Develop the character of self, staff, and students in your school environment

Infuse social-emotional character development into the culture of the school

Tackle equity through a commitment to the development of student and staff potential - An asset-orientation for character development
Registration is not yet open. Please check back in December, 2020 for more information.
The Character Education Certificate will be delivered in an online format
The five session modules are intended to be taken in sequence and in a timely manner
Earn 15 continuing education hours per module
Registration information will be posted in December, 2020. 
| MODULE 1 | MODULE 2 | MODULE 3 |
| --- | --- | --- |
| Examining your Personal Character: Self as a Moral and Ethical Leader | Fostering an Environment for Character Development: Character Education in the Classroom | Creating School Cultures of Character: Character Education as a School Ethos |
| | | |
| Examine social identities and its effect on students | Understand children's moral development | Develop action plan to embed character in school curriculum (taught) |
| Examine our internal moral perceptions and practices | Examine character/virtue framework | Develop action plan to foster cultures of character (sought) |
| Cultivate self to be caring and moral examplars | Create your personalized framework for character development in the classroom | Develop assessment for cultures of character in the school (caught) |
| Engage in dialogue and reflective practices for personal transformation | Examine ways to embed character and virtue language in the classroom (taught) | |
| | | |
| Introduction to character: Starting from the self and challenging our inner transformation, understanding our roles/influences on our students and effect of modeling | Introduction to virtue framework, virtue language and literacy: Moral, Civic, Intellectual and Performance virtues | Introduction to school culture and relationship to character development |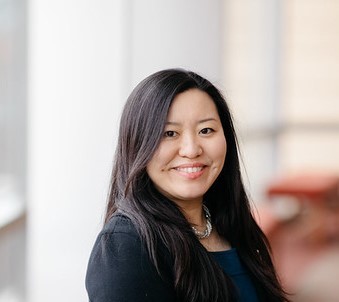 Dr. Julie Nagashima is a Visiting Assistant Professor of Ethical Leadership and Coordinator of the Character Education Certificate Program at North Central College. She graduated from University of Pittsburgh with a Ph.D. in Education. Her dissertation focused on relationships and its significance for fostering student agency. Dr. Nagashima began her educational career as an intern and program coordinator supporting programs including UNESCO associated schools project at University of Pittsburgh. Following her internship, she worked for a nonprofit organization as Educational Program Coordinator and developed mentoring programs for undergraduate and graduate students in the Pittsburgh area for six years. After graduating with her doctorate, Dr. Nagashima worked as a Postdoctoral Research Associate for two years where she supported the research and development of character initiatives at Arizona State University.
"I believe that leadership is relational and cultivated from our lived experiences. Our experiences and interaction with others nurture our ways of knowing and being in our social context. We develop wisdom to engage and to act with courage and compassion. This dynamic process is also part of our character development. When we feel a strong sense of belonging and community, we develop a natural willingness to contribute to our society. Thus, leadership to me is relational and fostered in a life-long process of navigating and developing our inner and moral self as we engage with others." 
Participants will receive: 
Professional Development hours for license renewal
A portfolio of resources
A supportive network and group with which to connect
A total of 45 continuing education credits upon completion of all 3 modules