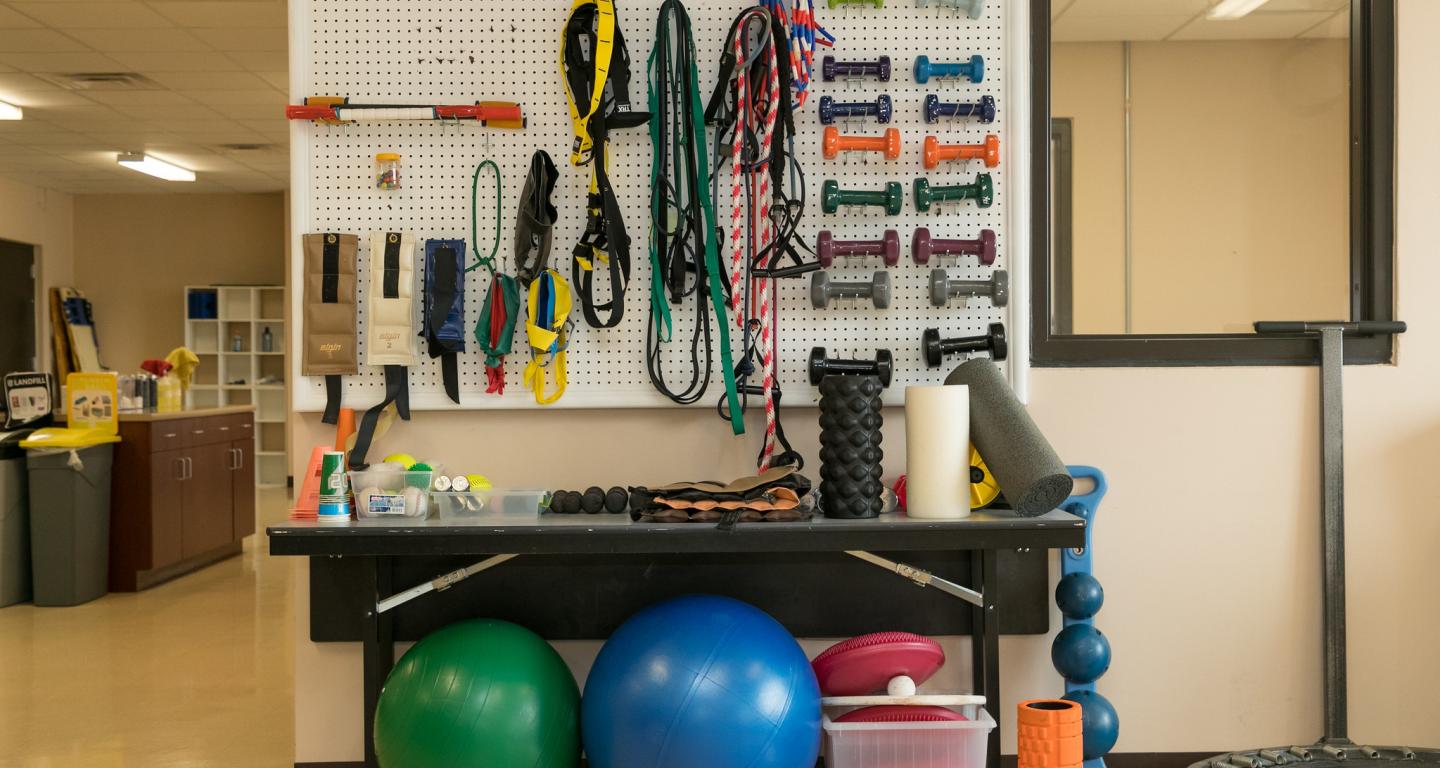 How Much Do Athletic Trainers Make
Jul 14, 2021
How Much Do Athletic Trainers Make?
If you're interested in pursuing athletic training as a career, there's good news and … more good news.
First, the job outlook for this field looks great. The Bureau of Labor Statistics projects that the market for athletic trainers will grow at a substantially higher rate than for most other occupations––16 percent between 2019 to 2029.  
Why? Part of the reason stems from increased awareness about the need to address sports-related injuries properly and promptly. The public is learning more about the potential long-term effects of concussions and other injuries among everyone from a professional athlete to a young child. 
In addition, higher numbers of people are staying active as they age. As adults strive to remain mobile into their 70s, 80s, and beyond, they can encounter balance issues that can contribute to injury rates.  This means that more older people may suffer injuries that an athletic trainer could address.
The average salary for athletic trainers is also strong. As with any profession, there is an annual salary range; your income will vary depending on factors like your level of education, years of experience, scope of work, and professional environment. 
The bottom line is this: Athletic training can represent a great professional path. 
What do athletic trainers do?
Despite their job titles, athletic trainers don't work only with injured athletes or sports organizations. They are considered members of the allied health care professions and can address the needs of clients of all ages and all levels of fitness. 
So what exactly do they do? As health sciences professionals, athletic trainers' range of responsibilities can vary a great deal. But in a nutshell, athletic trainers focus on preventing, diagnosing, and treating injuries and illnesses common among the physically active. Toward that end, they might:
Provide first aid and emergency care 
Evaluate and diagnose injuries and illnesses
Institute protective and preventive measures (taping, bandaging, bracing, etc.)
Take measures to help prevent injuries and illnesses
Develop and implement rehabilitation programs
Provide certain types of primary care
Educate patients about wellness, athletic injury care and injury prevention
Conduct workshops for coaches about sports medicine 
They may also perform administrative duties like record keeping, report writing, overseeing budgets and purchasing decisions, and ensuring that athletic programs meet state and federal guidelines and regulations. Athletic trainers often collaborate with coaches, physicians (including team physicians) and physical therapists. All athletic trainers work under the direction of a physician and collaborate with this individual to provide care. Frequently they serve as liaisons among the various medical professionals involved with a patient's care, ensuring clear communication among the patient, doctor, coach and family. In the case of athletes, this can ensure that the patient returns to practice and competition only when it's appropriate to do so. 
Athletic trainers vs. personal trainers 
It's important to note that there are significant differences between athletic trainers and personal trainers, although plenty of casual observers confuse the two. 
Personal trainers may only hold a high school degree and perhaps a certificate, although some personal trainers choose to pursue additional education and may hold a bachelor's degree in a field like exercise science. 
So, how much do personal trainers make? According to the Bureau of Labor Statistics personal trainers make about $40,000 a year or six to twenty-five dollars per training session. However, this depends on the level of personal trainer certification they have.
Athletic trainers, on the other hand, follow a medical model of healthcare education that includes both classroom and clinical components. If you want to become an athletic trainer, you'll need to earn at least a bachelor's degree, and after 2022 you'll have to earn a master's degree. If you're wondering, "What can I do with a master's in athletic training?", understand that a master's degree will typically give you an advantage in a competitive athletic trainer job market. Be sure to look for a program that's accredited by Commission on Accreditation of Athletic Training Education (CAATE). 
North Central College is one institution offering a master's level accredited athletic training program that's well-respected across the country. Over the course of five semesters of clinical experiences you'll prepare to move from athletic training student to engaged and ethical healthcare professional. The College's expansive alumni network, expert clinical preceptors, and dedicated faculty will help you realize your professional goals. You'll have access to a variety of locations for clinical experiences, like area high schools, colleges and medical offices. 
In every state other than Texas, you'll need to pass an exam by the Board of Certification in order to become a certified athletic trainer, known as an ATC, and you may need to obtain licensure by your state. You will need to complete additional continuing education courses to maintain your certification over time. 
Where do athletic trainers work?
When many people think of ATs, they picture a trainer in a professional sport, like NFL athletic trainers or NBA athletic trainers rushing the field or court while fans hold their breath, hoping the injured athlete isn't hurt too badly. But there are lots of other areas that depend on athletic trainers as well.  
 Athletic trainers can be found in:
Hospitals

Clinics (especially those specializing in areas like sports medicine, cardiac rehabilitation, medical fitness, wellness, or physical therapy) 

Urgent and ambulatory care centers

Doctors' offices

Elementary and secondary schools 

Colleges and universities

Gyms and fitness centers

Olympic and professional sports team sand organizations

Military bases

Performing arts organizations

Fire and law enforcement departments and academies

Youth leagues and youth sports facilities

Industrial settings (where they may address concerns like ergonomics and workplace injuries)
How much do athletic trainers make? 
In May 2020, the median yearly athletic trainer salary was $49,860, according to the Bureau of Labor Statistics. The top 10 percent of earners pulled down more than $75,000 per year. 
Why is there such a wide range of salaries? The answer lies in variances in education, certification, and years of experience. The Bureau of Labor Statistics notes that while you need a bachelor's degree to get started in athletic training, about 70 percent of practitioners also hold master's degrees. Earning an advanced degree will likely heighten your appeal among employers and increase the odds that you'll earn a salary on the higher end of the range. In addition, athletic trainers working in educational settings tend to make more than those working in physicians' offices. 
As you acquire more experience and education, you may pursue promotions to positions such as head athletic trainer, assistant athletic trainer, athletic director, or other leadership roles. 
Kendall Selsky, associate professor of athletic training and director of the athletic training program at North Central College, shares insights on how to maximize your earning potential as an athletic trainer (AT):
"We teach our students to be able to articulate their value to their employer to maximize their earning potential. We don't 'cover sports'—we provide healthcare to physically active people, ensuring that we manage and minimize risk, and maximize the performance of our populations.
"By being able to identify the needs of an organization and demonstrating how one can meet those needs, the AT can communicate their value and become essential to the organization, allowing the AT to negotiate for a fair and appropriate wage. We've both come far as a profession and have a ways to go but, as organizations understand the value of an AT, our wages will improve over time."
If you'd like to learn more about how to become an athletic trainer, check out North Central College's master's in athletic training program. This program prepares graduates for clinical practice in a diverse and rapidly changing healthcare environment. You'll be ready to hit the ground running when you graduate, because the program integrates personal and professional development and its curriculum ensures that you're fully prepared for certification as an athletic trainer as well as any and all athletic training interview questions you might be faced with.
Other resources that you may be interested in include:
An award-winning writer, Lauren Ford runs her own communications firm, which serves not-for-profit organizations across the United States. She earned her bachelor's degree from Connecticut College and her master's from the University of Chicago.