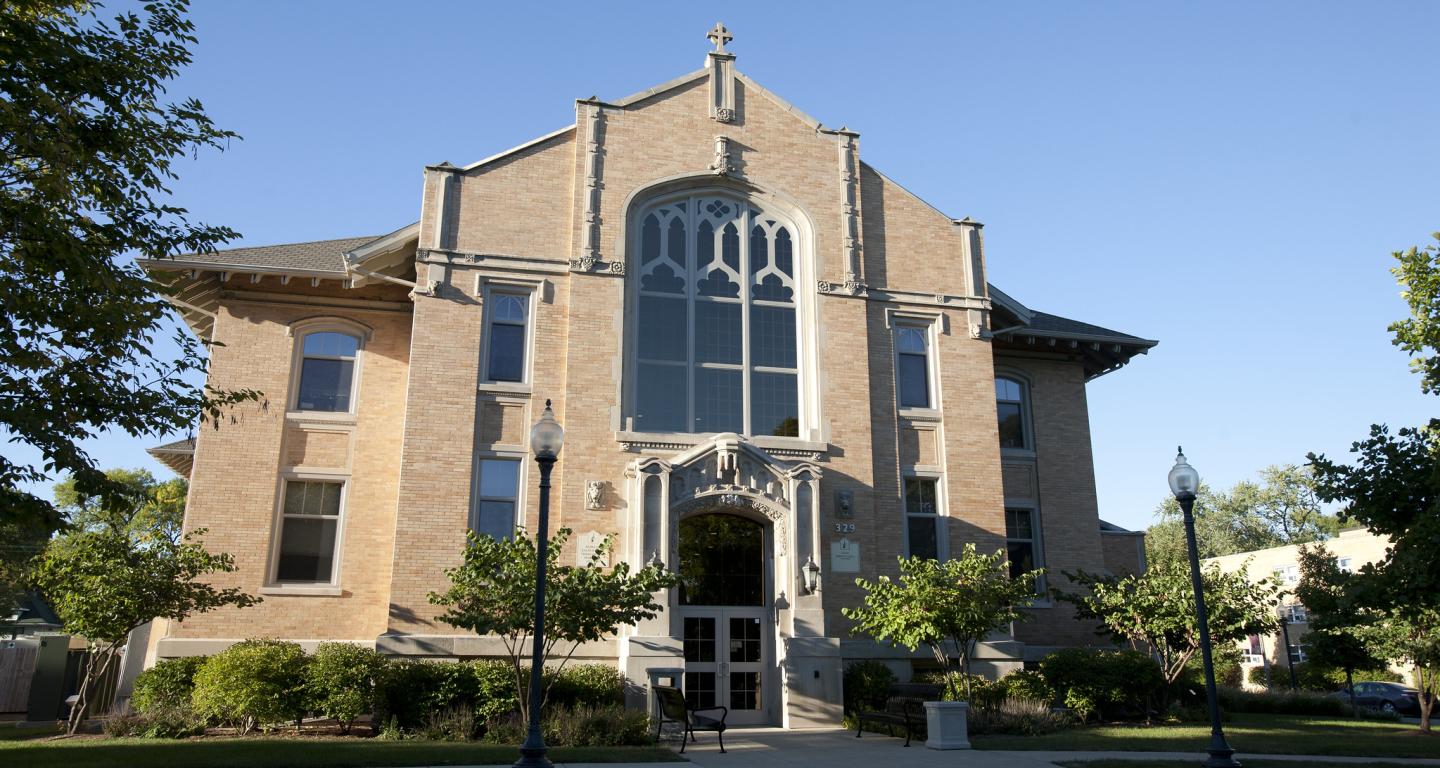 What Is Religious Studies?
Reviewed by Jacob Imm
Aug 25, 2021
What Is Religious Studies?
For millennia, philosophers all over the globe—ranging from Aristotle and Maimonides to Al-Farabi and Thomas Aquinas—have sought answers, guidance and community through spiritual study and practice. 
Religion is a fundamental aspect of the human experience, shaping even the fast-paced, digital world we live in today. In fact, through religious studies, we can develop a better understanding of humanity, morality and the world around us. For students, the academic study of such theological discussions is known as religious studies. 
But what is religious studies, what are the courses like, and what can you do with a religious studies degree?
This guide has you covered. 
What Do You Learn as a Religious Studies Major?
As a religious studies major, you'll explore how the different world religions have influenced fields such as philosophy, psychology, sociology, science and college ethics.
You'll wrestle with more than 3,500 years of philosophic thought and development—tracing the theological pathway from Athens to Jerusalem to Western society. Students will engage with foundational religious literature and leaders, such as Confucius, Jesus, Abraham and Muhammed, as well as the countless philosophers who studied and expounded upon their value systems.
Before diving deeper into the field, you may be wondering about the differences in religious studies vs. theology. Religious studies focuses more on the founding, evolution and the spread of the world's religions, and the scholars who developed philosophies around it. On the other hand, theology is more closely related to the training of spiritual leaders and their different religious traditions. 
In many programs, religious studies majors can gain a comprehensive understanding of the world's major religions, including Judaism, Christianity, Islam, Hinduism and Buddhism, by: 
Analyzing sacred texts 

Exploring religious teachings and philosophies

Conducting research on world religions

Experiencing religious practices firsthand through the school's Contemplative Series 

Participating in social service projects, such as volunteering at homeless shelters and food pantries 
Religious Studies Courses
Religious studies coursework will differ depending on the school you attend. At North Central College, the courses are divided into four major requirements:
Biblical studies – A comprehensive examination and interpretation of the Bible, including the Old Testament, New Testament, and the Gospels. 
Theology – The systematic study of the ontological argument for the existence of a creator, the nature of the divine, and the religious belief therein.  
Ethics – A philosophical study of "the concepts of moral right and wrong and moral good and bad, to any philosophical theory of what is morally right and wrong or morally good and bad and to any system or code of moral rules, principles or values."
Asian traditions – Examines religious themes, traditions and philosophies across the Asian continent, including India, China and Japan.  
Within these courses, students can apply a traditional understanding of religion through a modern lens with classes like Religion in Film, Sexuality within Christianity and Urban Ethics and Religion.
Potential Careers for a Religious Studies Major
As a religious studies major, there are a multitude of potential applications and career pathways. For example, graduates from North Central College's religious studies program have gone on to pursue careers in a variety of fields, including:
Lawyers – The discussions and arguments surrounding moral and ethical philosophies help mold students into deeper and more rigorous thinkers. The ability to deconstruct a religious philosophy, expound upon it, or defend it are all useful skills for a would-be attorney 
Ministers – Many students use this baseline understanding of the major world religions as a launch point into seminary.
Educators – Whether you wish to teach philosophy, religious studies or work at a private religious school, a religious studies major prepares you for a life as an instructor.  
Nonprofit positions – Many of the largest nonprofits in the country have religious affiliations and underlying pursuits. 
Social workers/missionaries – A religious studies course readies students to go out into the world and apply the moral teachings they've learned to help others. 
Why Is Religious Studies Important?
Fear or misunderstanding often stems from ignorance. When we take the time to learn how spirituality affects the decisions, beliefs and morals of ourselves and our neighbors (both locally and globally), we can find common ground and recognize our shared humanity. In doing so, we're able to work together to create a better world. 
According to a Pew Research Study: "People who are highly religious are more engaged with their extended families, more likely to volunteer, more involved in their communities and generally happier with the way things are going in their lives." And more recent Pew Research has further supported the notion that religion can help people stay healthier, happier, and more engaged. 
An integral part of the human experience involves asking questions like: 
Why are we here?

Is there a God? 

What is our purpose?

What happens after death?  

How can we be better people? 

How can we create a more just society? 
Wrestling with the philosophical questions that the world's greatest minds have spent thousands of years studying and debating helps students develop a thoughtfulness and academic rigor that can be applied to all areas of life. 
Explore a Degree in Religious Studies
A religious studies degree allows students to examine the world's different religions while gaining a deeper appreciation for their global influence and impact. During this academic journey, students explore some of life's most challenging questions. 
Religious studies help you better understand our past, present and future, while preparing you to teach, serve, study or minister to others. 
Sources: 
Singer, P. (2021, February 2). Ethics. Encyclopedia Britannica. 
https://www.britannica.com/topic/ethics-philosophy
Mitchell, T. (2016, April 12). Religion in Everyday Life. Pew Research Center's Religion & Public Life Project.
https://www.pewforum.org/2016/04/12/religion-in-everyday-life/ 
Marshall, J. (2019, January 31). Are religious people happier, healthier? Our new global study explores this question. Pew Research. 
https://www.pewresearch.org/fact-tank/2019/01/31/are-religious-people-happier-healthier-our-new-global-study-explores-this-question/