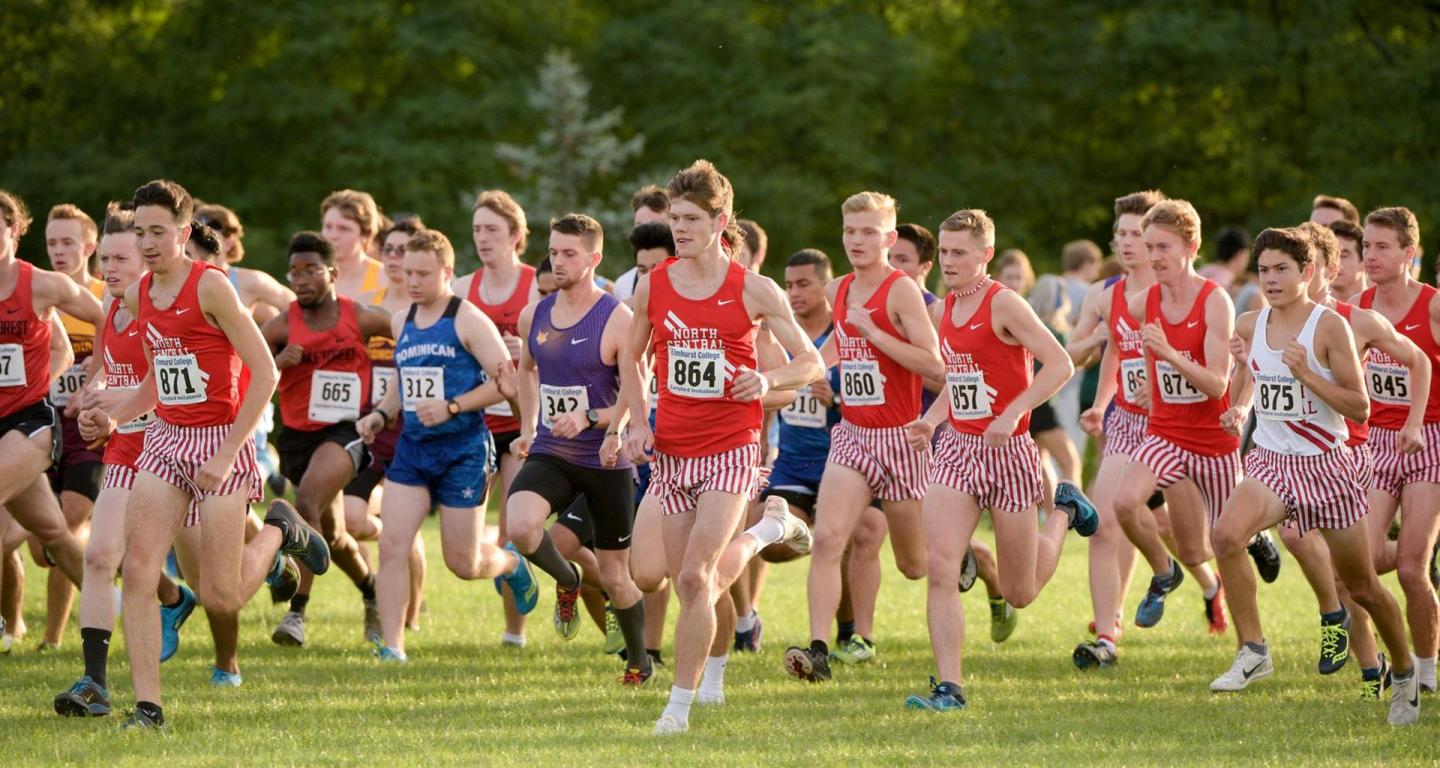 Can You Play Two Sports in College?
Sep 10, 2021
Can You Play Two Sports in College? 
Thinking of multisport athletes usually brings to mind one of two images. The first is legendary professional athletes like Deion Sanders and Bo Jackson, who did the almost unthinkable by participating at the highest level of professional baseball and football simultaneously. The other image is children, whether it be today's kids or our own youth sports memories of going from one "little league" or club team to the next as the seasons change. 
So what about that long period of life between the two points? If you're a high school athlete who wants to compete at the college level, you may be wondering, "Can you play two sports in college?" While the simplest answer is yes, there are plenty more things to consider besides whether or not the practice of being a multisport college athlete is allowed. 
Interested in finding out more about becoming a multi sport athlete? Read on to learn what you need to know about playing two sports in college.
Are you allowed to play two sports in college?
This is one more precise way to ask the question. Put simply, there are no general National Collegiate Athletics Association (NCAA), National Junior College Athletic Association (NJCAA), National Association of Intercollegiate Athletics (NAIA) restrictions to prevent you from participating in more than one form of college athletics at the same school. It's essentially unfeasible to play more than one college sport in the same season, for example both men's basketball or women's basketball and wrestling in the winter, and some regulations are altered if you play more than one college sport, but beyond that you are open to try to play as many sports as you like.
Do colleges like two-sport athletes?
Research suggests competing in multiple sports competitively is a double-edged sword in the eyes of a college coach. 
On the one hand, there are a lot of benefits, physical and otherwise, to staying competitive in multiple sports. Writing for Stack.com, Tyler Johnson shared five key reasons why colleges love to recruit multisport athletes. He draws his reasoning from conversations and research with coaches as well as physicians. Here's a summary of what he argued:
Multisport athletes get injured less often—Stack cited research from the American Orthopaedic Society for Sports Medicine and orthopedic surgeon Dr. Nirav Pandya, saying "Playing one sport year-round forces athletes to utilize the same muscle groups and movements over and over, creating a higher risk of overuse injuries. Evidence is overwhelming that utilizing and strengthening different muscle groups through varied sport competition is healthier for student-athletes."

Multisport athletes are more coachable—Essentially, this means the more different kinds of coaching styles and team environments you are exposed to, the better you become at listening, observing and adapting to any one coach.

Multisport athletes have more opportunities to be competitive—Stack reasoned that coaches like players who are constantly thinking competitively; striving to be the best and improve themselves in any way they can. More sports at once mean more time thinking this way, which coaches believe is a key for success both on and off the field of play.

Playing multiple sports ensures smoother transition into other positions—This means that playing multiple sports requires a natural versatility, both physically and mentally. Since college sports can often involve injuries or needs for strategic adjustments, high-level student-athletes can be asked to change what position they play, and coaches are more likely to ask that of players they know can cope with such adjustments and excel.

Multisport athletes have "higher ceilings"—Multisport athletes may not know the ins and outs of a particular sport expertly, but their diverse physical training makes them a better pure varsity athlete who a coach can teach the finer points as they go. That gives them more potential to be great.
While the benefits seem to be endless, there are still potential costs associated with playing more than one varsity sport as a prospective student athlete. 
Chelsea Eytel put the issue this way for the National Scouting Report: "Every athlete is different, and there are some real risks and rewards for specializing too early. The same goes for playing too many sports. Some athletes benefit from playing multiple sports in a year while other athletes need a break between seasons … Sometimes if athletes push themselves too hard, sports can become a negative part of their lives."
Pros and Cons
What are the pros?
The thing that is important to remember about both Stack and Eytel's articles, as well as the research they've done, is they're about benefits specific to a multisport high school athlete. The benefits are only magnified by the higher level of play at the collegiate level. But while multisport versatility has great value for those hoping to become a recruited athlete, it's not often seen as important enough for coaches to let you keep doing it. 
What are the cons?
In college sports, the truth is that success is expected of every individual program, especially the revenue-producing sports like college football. The football team is the football coach's absolute top priority, and the same is true for the basketball team, the baseball team, the soccer team, and so on.  Each student athlete is a resource, and coaches tend not to want to share those resources. It is very risky. 
Physical risks
Think about it this way: if you run cross country and you pull a muscle during a race, your coach can accept that because it happens to competitive runners sometimes. It's normal and unavoidable. But if you pull a muscle during the lacrosse season and that prevents you from running cross country, it'll be a lot harder for your coach to accept they're without one of their runners due to something that could have easily been avoided.
Commitment and time
Physical risks aren't the only issue, either. College athletics require a huge time commitment, and that has to be balanced with everything else a student needs to do to be successful, like going to class, studying, eating, sleeping, working and socializing. A recent NCAA GOALS survey showed that the average Division I varsity athlete spends 33 out of the 168 hours in every week on athletics. But that does not include activities specific to student-athletes like academic meetings, training sessions, time with sports psychologists, hosting recruits, and so on. 
The same survey showed that 67 percent of Division I athletes believe they spend as much or more time on athletics during the offseason as during their competitive season. Playing multiple sports only raises those percentages, leaving even less time for everything else and that can be a major challenge for a college student in making it to graduation. 
Should you be playing two sports in college?
Ultimately, it's up to each student athlete to carefully weigh what they can handle. Before you even begin, think strategically. Don't even consider playing two sports during the same season. Give some thought to other ways to balance your commitment, too, like playing one individual sport and one team sport, or playing one club sport in the offseason of another varsity sport. Be sure you are familiar with the eligibility requirements for the national athletic association you want to compete in, and the answers to questions like, "What does redshirt mean in college sports?" 
Part of your decision when comparing potential colleges should also be to find out both the workload as well as what kind of support you can expect from what you get there. For example, expectations are different at Division II schools or Division III schools compared to junior colleges or schools who compete in the NAIA.
James Kluckhohn, an assistant athletic director at North Central College, looked at the issue like this: "Playing multiple sports in college can be great.  You gain different experiences in each sport and diversify your skillset. (But) it can be difficult to do all that is required to be your best in a single sport while doing multiple sports. There will be things you may not be able to do that would help you in a particular sport. (What's important is) finding coaches who support your commitment to developing your talents in multiple sports."
Take the Next Step
Kluckhohn went on to stress that "Student-athletes need to find a place that fits their needs and will help them develop. Your (time in college) should not be about how much athletic scholarship you can earn but how much you can grow as a person and (finding a place) you will have support, guidance and opportunities to develop all your interests."
If you're among the thousands of prospective student athletes, look for a college like North Central College. North Central works with student-athletes to help them balance their time, gain access to the academic support they need, and prepare excellently for the next step in their professional journey—whether it involves sports or not. Besides that, North Central has a tradition of excellence in NCAA Division III schools competition, including 40 team national championships and 142 individual and relay national titles. Get more information on North Central and get started on your college journey today!
Jacob Imm is a communications specialist in the North Central College Office of Marketing and Communications. He has 11 years of collegiate communications experience and has worked with hundreds of college students. He has a bachelor's degree from the University of Notre Dame and a master's degree from Northern Illinois University.
Sources:
Tyler Johnson. Stack.com. "5 Reasons College Coaches Love to Recruit Multi-Sport Athletes." 
https://www.stack.com/a/5-reasons-college-coaches-love-recruiting-multi-sport-athletes/ 
Chelsea Eytel. National Scouting Report. "Multi-Sport Athletes vs. Single Sport Athletes — The Pros and Cons." 
https://www.nsr-inc.com/scouting-news/multi-sport-athletes-vs-single-sport-athletes/ 
NCAA.org. "Guide for the College-Bound Student-Athlete."
http://fs.ncaa.org/Docs/eligibility_center/Student_Resources/CBSA.pdf