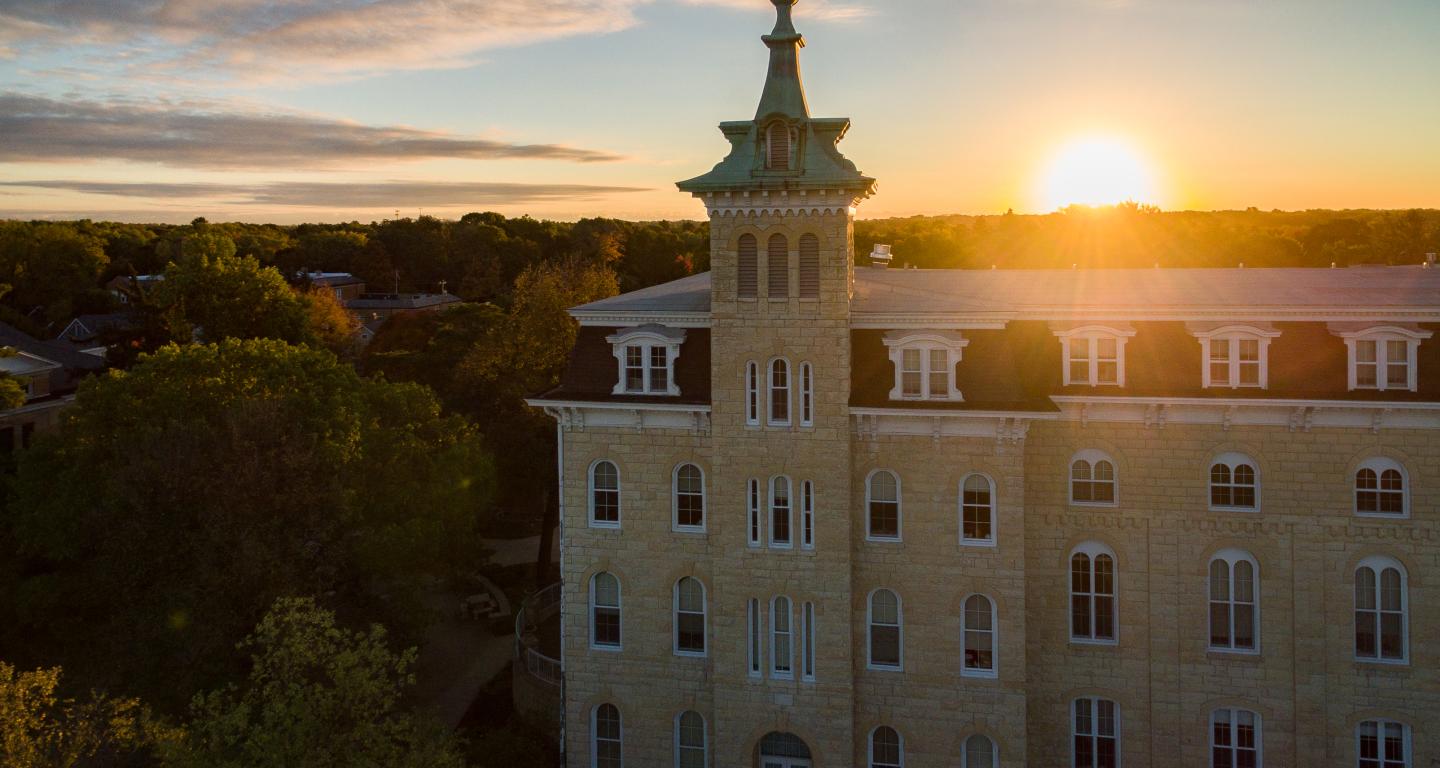 Media Releases
North Central College among "Most Innovative" in latest U.S. News & World Report "Best Colleges" rankings
Sep 10, 2021
North Central College has been ranked among America's Best Colleges by U.S. News & World Report for the 27th consecutive year. The annual U.S. News rankings are widely recognized as a marker of excellence in higher education. North Central ranked No. 19 out of 157 schools in the Best Regional Universities Midwest category. The College ranked highly in two other categories: No. 8 for Most Innovative Schools, which includes schools making "cutting edge" improvements on their campuses in the areas of curriculum, faculty, students, campus life, technology and facilities; and No. 15 for Best Undergraduate Teaching, which recognizes institutions with a strong commitment to teaching undergraduate students.
"One of the things that excites me most about this year's U.S. News & World Report rankings are that the categories for Most Innovative Schools and Best Undergraduate Teaching are both based on peer nominations," said North Central College President Troy D. Hammond. "Others are taking note of the exciting changes taking place on our campus—from our new state-of-the-art health sciences and engineering facility, to innovative programs—and the inspired instruction of our faculty. We take great pride in providing elite resources and opportunities that enable our students to achieve their personal best."
U.S. News & World Report bases its rankings on a diverse set of indicators of academic excellence, including student outcomes, faculty resources, expert opinion, financial resources, student excellence and alumni giving. Each ranking factor is calculated using thoroughly vetted academic data from surveys and reliable third-party sources.
To view North Central College's latest U.S. News & World Report ranking, visit the U.S. News website.