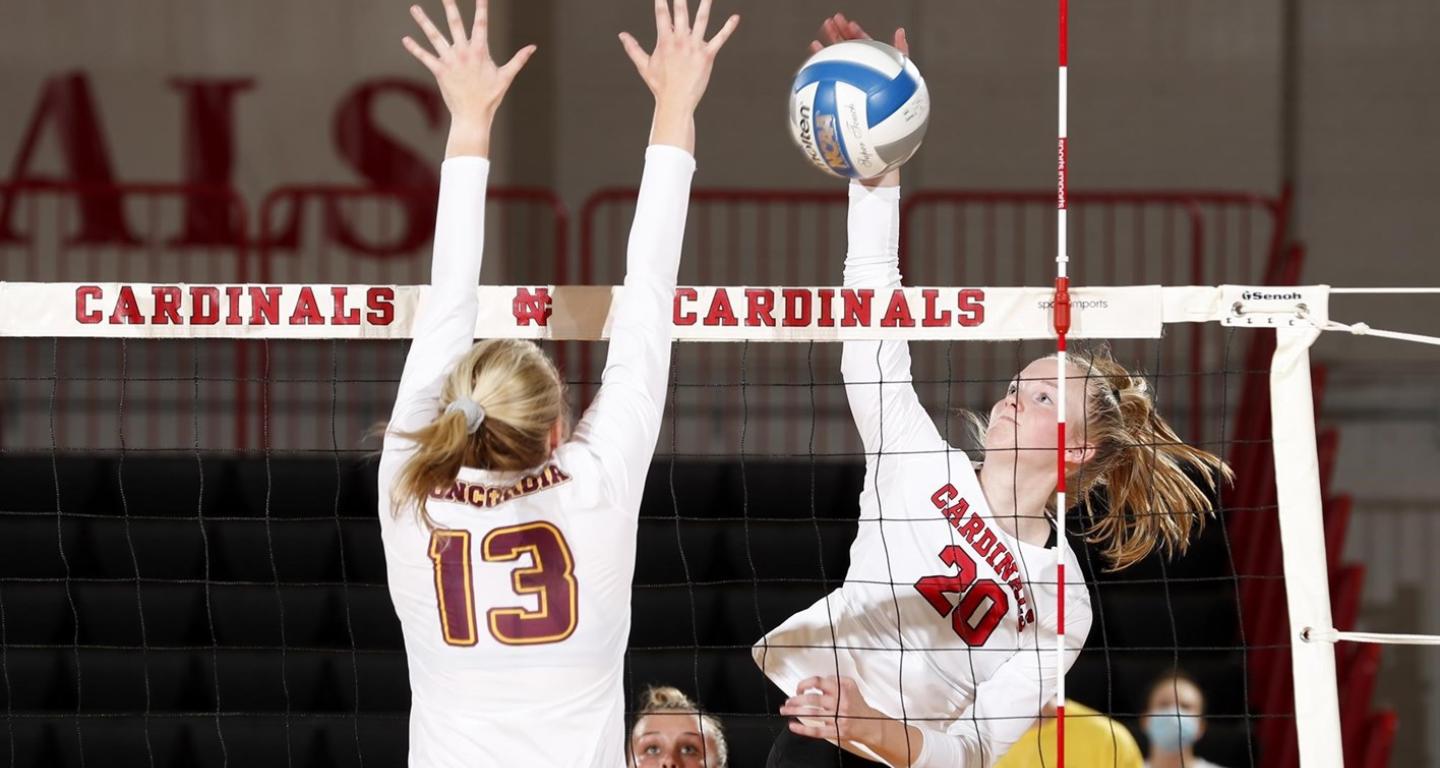 What Does Redshirt Mean in College Sports?
Reviewed by Jacob Imm
Sep 13, 2021
What Does Redshirt Mean in College Sports?
Rules in college athletics are highly nuanced. Not following the guidelines can result in suspension, revocation of scholarships or even a loss of eligibility. It's crucial for college athletes to know the regulations before they embark on collegiate sport, and one of the most important things to know about are redshirt seasons.
Redshirt refers to a year in which a student-athlete sits out for a playing season, but still maintains their four-year eligibility. While redshirt is not an official National Collegiate Athletic Association (NCAA) term, the practice is commonly adopted by NCAA Division I and Division II athletics programs.
Today, we'll dig deeper into the question: What does redshirt mean in college sports? Read on for more information about redshirt athlete policies at collegiate institutions. 
What Happens When You Redshirt in Collegiate Sports?
In short, to redshirt means to sit out for a year. A redshirt season or redshirt year is when a college athlete elects to not compete in games against other teams. Although they cannot participate in outside competition during this time, the student-athlete can still:
Practice with the team

Receive athletic scholarships or financial aid

Attend classes

Train on their own or with a coach
What is the Purpose of Redshirt?
NCAA rules state that student-athletes playing for Division I or Division II schools have 10 semesters, or five full school years, to complete four years of competitive college sports.
However, NCAA rules also state that of these five years, a student-athlete only has four years of eligibility to compete against other teams. As such, at any point within their 10 semesters, a student-athlete can opt to sit out of intercollegiate competition for a year to:
Lengthen their eligibility for intercollegiate competition or games

Sharpen their skills to participate at the college level (especially freshmen)

Recover from an injury

Improve their GPA to meet university and NCAA educational requirements
In short, the main purpose of redshirting is to provide flexibility to the athlete, as well as to their team. Redshirting gives coaches and athletic directors options that they can exercise to help young student-athletes work on all the other aspects of college life without the pressure of immediate top-level competition. This can also help freshmen transition more smoothly from high school sports and academics to their college-level counterparts, reducing the risk of overwhelming freshmen athletes.  
Redshirting can also help athletes who've become injured before a season begins by preserving their eligibility for when they're healthy and ready to play again. 
Unfortunately, in some cases of injury, a student-athlete cannot redshirt. For example, if an athlete seriously injures themselves during the first minute of the first game of the season and is unable to play for the rest of the year, that one-minute play would count as one of their seasons of eligibility. Oftentimes, if an athlete is prone to injury before a season starts, a coach will recommend a redshirt season as a strategic move. 
But specific redshirting rules and regulations differ depending on whether the student-athlete is competing at a Division I, Division II, or Division III level.
How Does Redshirting Work for Each Division
Redshirt is not an official term recognized by the NCAA. As such, the rules for redshirting are different for each division of college athletics. They are as follows:
Division I – Athletes have five full years to complete four years of competition during their career as student-athletes. This five-year clock begins when they enroll as a full-time student and continues even if they transition to part-time or transfer to another school. Division I college football players in particular are also able to participate in up to four games during a season without losing redshirt status. 
Division II – Athletes have 10 semesters or 15 quarters to participate as student-athletes. Like Division I athletes, Division II players have four years in which they can compete against other teams. Any semester where you're enrolled full-time will count toward this number, but part-time terms or no-competition terms don't count.
Division III – Student-athletes are not permitted to have elective redshirt status at Division III colleges. However, in some cases, medical redshirting is allowed when an athlete plays one-third of their playing season or less before an injury. When this occurs, the coach can file paperwork with the NCAA to restore a season of eligibility. 
Is Being Redshirted a Bad Thing?
Redshirting is not a punishment or an indicator of poor behavior or lack of skill. Rather, this practice is used to help student-athletes flourish, whether it's lengthening their training time, providing them with an extra year of play due to an injury, or giving them the chance to further strengthen their athletic development. 
In fact, many students-athletes take advantage of redshirting to better prepare for a career in professional sports. In these instances, the fifth year is utilized to "get better athletically, get their degree, and get a huge step up on their career," making redshirting a beneficial and worthwhile opportunity. 
Can You Play and Still Redshirt?
Because the purpose of redshirting is to give student-athletes the opportunity to sit out of a year of competition, they're not able to compete with other teams while redshirting. Athletes who are undergoing a redshirt season may only participate in their sport during practice or non-competitive training with their coaches or peers.
Play at North Central College
While student-athletes don't usually plan on redshirting, it's important to know how the process works before you enter into  college competition. That knowledge is just one part of the vital decision you have to make on where you want your college athletics career to start.
Division III schools  like North Central College prioritize a well-rounded college experience for their student-athletes that balances sports and education, giving you a chance to fully experience every part of college life. With their help, you can have a rewarding and successful career as a student-athlete and never have to worry about a redshirt.
At North Central College, students can choose from 27 different Division III athletics programs, including football, cross country, track and field, softball, basketball, volleyball, and many more. North Central has a tradition of excellence that includes 40 team national championships and 142 individual and relay national championships. Request more information and find out how to begin  your student-athlete journey as a Cardinal today!
If you're looking for more information about college athletics, read our linked blogs "Can you play two sports in college?", "Can D3 give athletic scholarships?" and "How to be a good student athlete". 
Sources:
Tatum AR. What Does Redshirt Mean in College Sports? Study.com. 
https://study.com/academy/popular/what-does-redshirt-mean-in-college-sports.html. Accessed July 19, 2021. 
Transfer Terms. NCAA.org - The Official Site of the NCAA. 
https://www.ncaa.org/student-athletes/current/transfer-terms. Published April 19, 2021. Accessed July 19, 2021. 
NCAA Eligibility Requirements for Student-Athletes. NCSA Sports. 
https://www.ncsasports.org/ncaa-eligibility-center/eligibility-requirements. Accessed July 19, 2021. 
Brutlag-Hosick M. DI football to offer more participation opportunities. NCAA.org - The Official Site of the NCAA. 
https://www.ncaa.org/about/resources/media-center/news/di-football-offer-more-participation-opportunities. Published June 13, 2018. Accessed July 19, 2021.