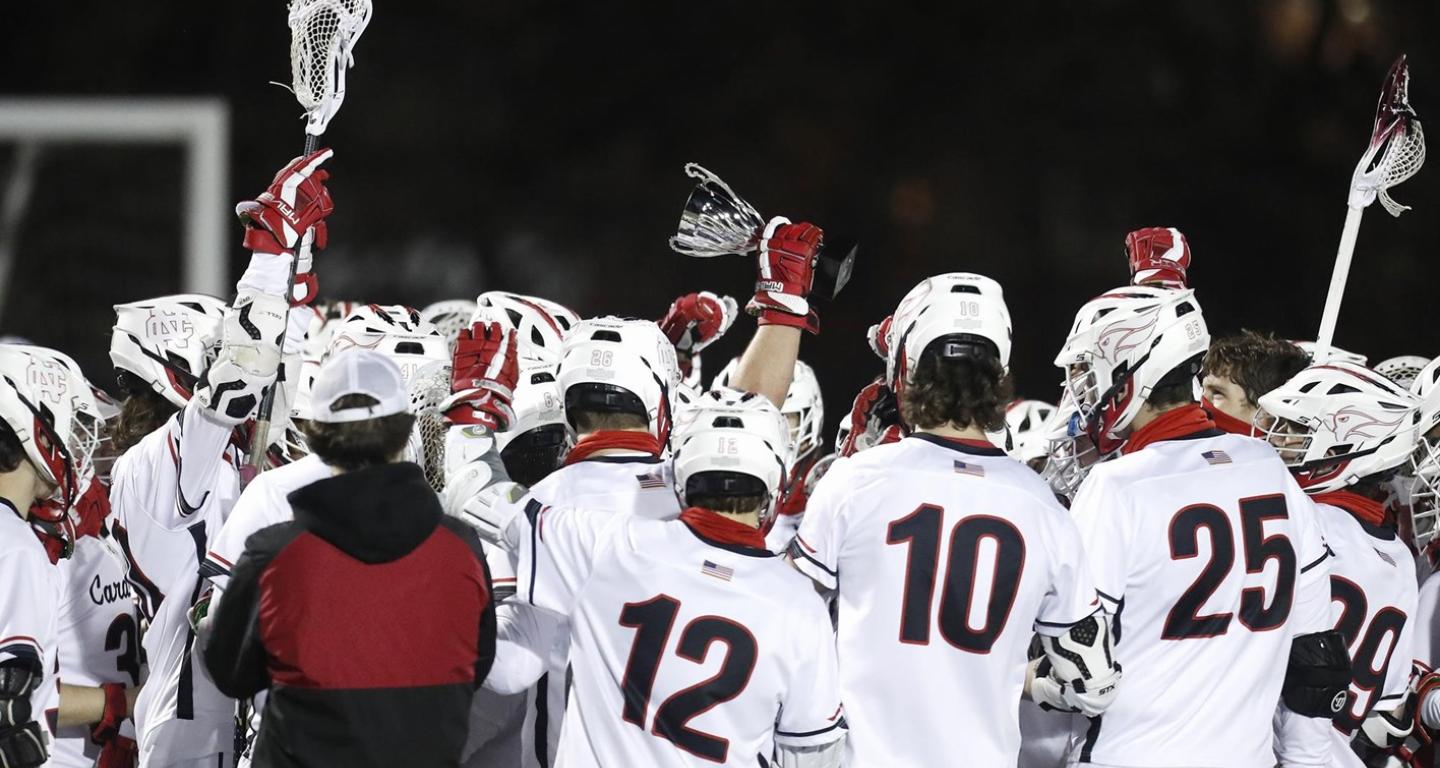 How to Manage Time as a Student-Athlete
Sep 15, 2021
How to manage time as a student athlete
If you love competing in athletics and want to continue in college, now's the time to explore how you can succeed both as a student and college athlete. Developing time management skills during your freshman year will be an important key to your success as you transition from high school. You will need these skills as a collegiate athlete whether you compete at a college or university in NCAA Division III or at Division I or II programs that offer athletic scholarships. Student-athletes are expected to maintain their standing as a full-time college student, taking at least 12 credit hours per semester. 
Why is time management important for athletes? 
Depending on your college sport and the NCAA division associated with your school, you'll most likely spend a considerable amount of time practicing, traveling and competing with your team. If you're considering a Division III institution, like North Central College in Naperville, Ill., your academic studies will receive a high priority, alongside your athletic participation. One of the key statements of NCAA Division III college athletics philosophy is this: "Assure that student-athletes are supported in their efforts to meaningfully participate in nonathletic pursuits to enhance their overall educational experience."
Remember that Division III schools are unable to offer scholarships for athletics, but you'll be eligible for financial aid, grants and academic scholarships like all other students. 
Prioritize your time
You'll need to come up with a plan to practice good time management skills if you want to get the most out of your educational experience. Remember, your first priority of going to college and embarking on an academic journey is to obtain your degree. And you don't want to endanger your athletic eligibility with a low grade point average.
"The biggest challenge will be prioritizing your time," said James Kluckhohn, assistant director in the athletics department at North Central College. "That means determining what is important to you and not getting distracted and spending time—at least too much—on things that are not among your priorities."
Consider creating a weekly calendar to manage your busy schedule, making notes of class times, study time, upcoming assignments, tests and team practice/competition each day. Seeing deadlines for homework assignments can help you set up a study schedule and decide which assignments are most urgent. Calendars and planners are one of the best methods for keeping yourself organized and staying on top of your priorities. And make sure you plan ahead to wisely use your travel time going to competitions. 
Once you visualize your priorities and know your athletic commitments, look at how much time you have left for extracurricular activities, your social life and sleep! A student athlete's mental health and physical health should always be high priorities.
Choosing your class times
When you meet with your academic advisor, make sure you build your class schedule around your practice schedule before your register.  
"College coaches schedule practices at times when teams will have the least conflicts with academic schedules," said Kluckhohn. "It's not possible to avoid all academic conflicts with practice schedules and when those arise, academics take priority (at North Central College)."
Find an accountability partner/study buddy
Try to partner up with a member of your team to study together. Just as you might find someone to run training miles with you or for a workout in the gym, find a study partner. They'll probably share a similar schedule and understand the challenges of being a college student athlete. 
Some teams offer evening study hall or study tables with tutors. Take advantage of these opportunities to focus your time and attention on your school work and to have access to help and advice when you need it. There is often an academic counselor available during these sessions to keep you on track. 
As you visit schools as a high school athlete, ask your future head coach during the recruiting process about their commitment to academic support and how to be a successful student athlete.
Master your schedule
Once you establish your practice and class schedule, here some proven tips to succeed: 
Work in advance as much as you can. 
Whenever possible, study ahead, do schoolwork in advance, or at least keep up with the course syllabus. Getting into the habit of working ahead and meeting your deadlines will help you retain information and better handle the stress of preparing for exams.
Don't over commit. 
While being in student organizations and other activities are a memorable and enriching aspect of the college experience, too many commitments can be detrimental to your academics and athletics. Jobs, co-curricular activities and other commitments are all valuable for resumes and making friends, but balancing them with athletics and academics can be stressful. 
Look for leadership and volunteer opportunities through your athletics participation to gain valuable experiences for your resume and/or graduate school applications. You can also make use of your summers for research projects and internships. 
Get to know your professors. 
Try to attend their office hours early in the semester. Share your goals, your background and the fact that you are a student-athlete. They might be the type of campus sports fans who regularly attends football and basketball games or volleyball matches! 
Once you've established this contact, it'll be that much easier for you to stop by with questions about the course material. Your professors will recognize and appreciate your communication with them and your commitment to initiative to succeed in their course. 
Connect with a mentor. 
North Central College invites professors to serve as faculty-mentors for athletic teams. They provide general academic advice and can serve as a sounding-board for the young athletes on their assigned teams. More often than not, they are also at the athletic competitions to cheer on the student-athletes who are participating. Or you might connect with an assistant coach, RA or other campus administrator for mentoring. 
Make use of the academic resources provided by your college or university.  
Get to know the campus resources available to support you academically. Does your school have tutoring resources, a writing center, research assistance at the library, study groups, career services and other help you can access? What's available online during late evening hours as you study? Try to familiarize yourself with these services well before you need them. And remember, these resources are free to you [is this true everywhere?] and designed to ensure you succeed as a college student athlete. 
Pay attention to your physical health. 
An important part of time management is making sure that you have a healthy meal and sleep schedule, which will contribute to your classroom and athletic results. Try to maintain a consistent schedule throughout the week to feel well-rested, refreshed and energetic. You will perform better in all areas—including academics and athletics—if you take care of yourself. 
Just remember to appreciate and enjoy the opportunity you have to compete in a sport you love and to further develop your skills. "With the right guidance, support and quality work on your part, you can become a better version of yourself as part of Division III athletics," added Kluckhohn. 
Laura Zahn Pohl is an editorial director in higher education, with 18 years of experience as a content writer, publications editor and speechwriter. An honors graduate of the University of Iowa School of Journalism, her experience includes corporate communications and freelance reporting for the Chicago Tribune, Daily Herald and Kalamazoo Gazette. 
Sources:
https://www.northcentralcollege.edu/profile/jckluckhohn
https://northcentralcardinals.com/sports/2009/2/12/GEN_0212093201.aspx
www.swimmingworldmagazine.com/news/7-time-management-tips-for-student-athletes 
https://www.ncaa.org/governance/division-iii-philosophy-statement
www.Talkbasket.net/90586-time-management-tips-for-student-athletes
www.accreditedschoolsonline.org/resources/successful-college-student-athletes