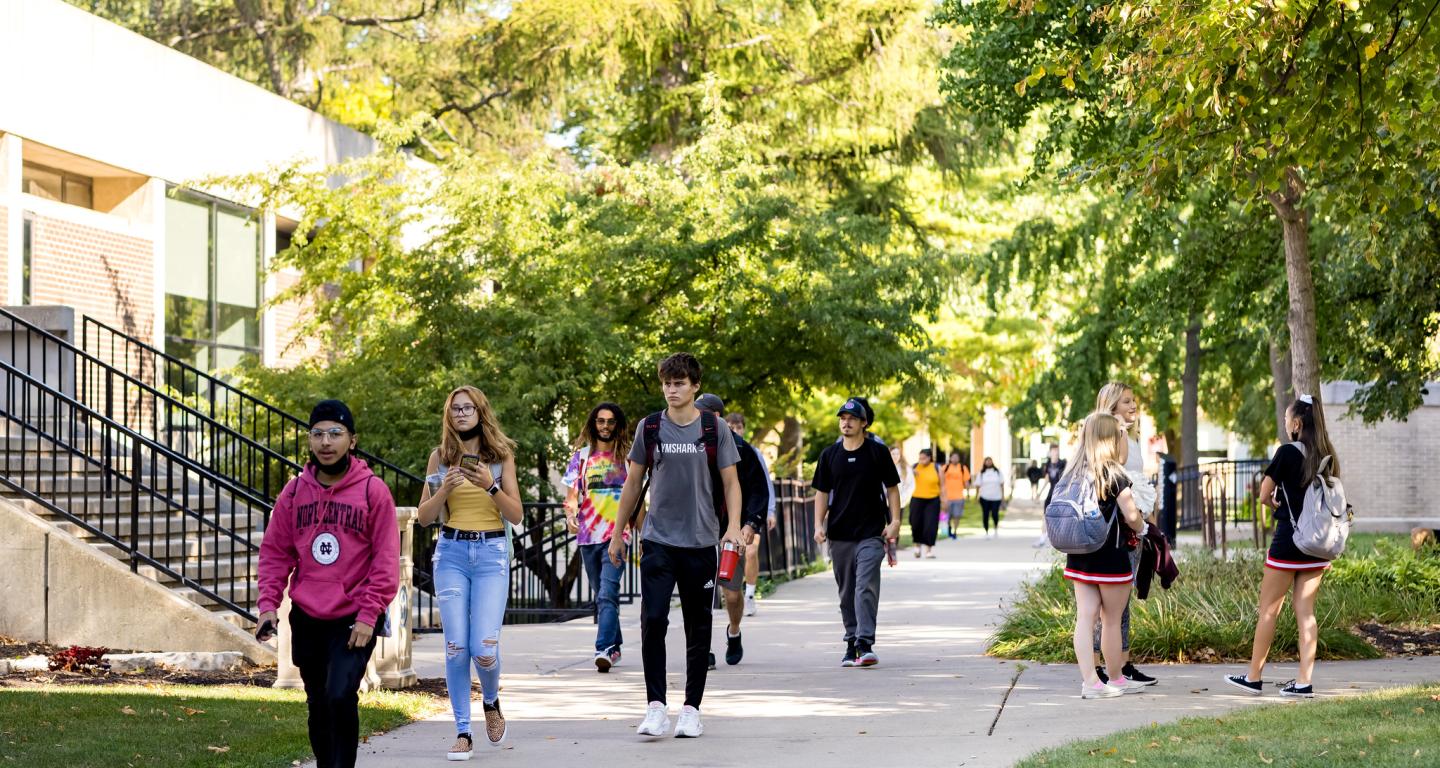 What is a Transfer Student?
Reviewed by Jacob Imm
Nov 17, 2021
What is a Transfer Student?
It's a term that gets thrown around a lot when it comes to college, and you may have wanted an answer but were too afraid to ask. So, what is a transfer student? A transfer student is someone who completes a number of semesters or years of college coursework at one college or university before transferring to another. These students often enroll in a school that offers a specific major, only to discover their true passion lies elsewhere. Other reasons students may transfer include finances, location and preferred bachelor's degree. When these situations arise, many students choose to make a change and find a new institution that can better meet their needs. 
In fact, nearly one third of all college students will transfer schools at some point during their educational career. Whether you are planning to transfer from community college or a four-year institution, if you believe this may be the right path for you, read on for everything you need to know about being an incoming transfer student.
Is a Transfer Student Different From a Freshman?
Yes. Although the schedule of a freshman and an incoming transfer student may be similar depending on your institution's curriculum, the two are definitely different.
Transfer students are typically not in their first-year of college—maybe their second semester at the earliest. Transfer students have already completed some level of college education at another institution. 
While their college course schedules or bachelor's degree admission requirements may differ, transfer students often face a similar set of challenges to their freshmen counterparts, such as:
Adjusting to a new place

Making friends

Figuring out their new schedule
While it isn't without challenges of course, transferring schools has the potential to be a great experience. As a transfer student, you have the opportunity to start fresh, get back on the right path to your goals, and find a school that works for you. 
How Does the Application Process Differ for Transfer Students?
Transfer students complete a separate transfer application process from freshmen. This is because the criteria each school uses to accept transfer students differs from their freshman acceptance process. As part of this process, transfer students have the chance to use their previous college experience in their favor, and show their potential new school why a change of scenery is necessary. 
Of course, every school's admissions process will be unique. That being said, some differences between a standard college application and a transfer application may include:
While a freshman application will typically only require the high school transcript, a transfer student's application will usually ask for both their official high school transcript and official college transcript. This is because your prospective university wants to see the entirety of your academic record, in order to make the best admission decision.
Freshmen are often required to live on campus and purchase a meal plan. Depending on the school they attend and their age, transfer students may not be subject to this requirement. Specifically, most schools allow upperclassmen to forgo on-campus housing and meal plans, whether they are transfer students or not. 
Your first-year college essay is going to differ quite a bit from a college transfer essay. Transfer essays should specifically address the reasons you're looking to switch institutions, and how this change will impact your educational and career goals. 
Standardized test scores are often required for freshmen applicants, such as the SAT and/or ACT. Some colleges do not require these scores for transfer students.
What Are the Four Different Types of Transfer Students?
Technically, the phrase "transfer student" is a bit of an umbrella term. In actuality, transfer students vary quite a bit depending on a number of factors. Every school is a little different, but for most institutions, there are generally four different types of transfer students:
Vertical transfers are students who move from a two-year institution (such as a community college) to a four-year institution. Many students opt for this transition in order to accumulate foundational college credit at an affordable community college, and then seek a bachelor's degree program at a four-year school. If this is your situation, be sure to check if your college credits transfer and what the specific requirements are for your prospective new school.
Concurrent transfer students are individuals who are simultaneously enrolled at both a two-year and a four-year school. The goal here is to transfer credit they are earning at the two-year school over to the four-year school in the near future.
A lateral transfer refers to a student who is transferring from one school to an equivalent school. Moving from one four-year university to another is a lateral transfer. This may be due to a change in major, a desire to live somewhere else or financial reasons. 
A reverse transfer student is someone who switches from a four-year school to a two-year school. Oftentimes these students transfer due to financial reasons or to balance their workload. Many reverse transfers wind up making a vertical transfer later on.
North Central College Makes Transferring Easy
Transferring can be tough, but the right school will have the resources you need for a smooth transition.
North Central College has a track record of success for transferring students, earning a coveted spot in Phi Theta Kappa's Transfer Honor Roll. Open to all regionally accredited baccalaureate degree-granting institutions, the Transfer Honor Roll recognizes excellence and success in community college transfer pathway development. North Central is one of 112 institutions receiving the honor.
North Central College also offers scholarships, partnerships with community colleges, and dozens of interesting majors for prospective transfer students to choose from. Students can even take a "Should I Transfer College" quiz to help facilitate their decision.
Get started on your new journey, and learn more about North Central College today!
Jacob Imm is a communications specialist in the North Central College Office of Marketing and Communications. He has 11 years of collegiate communications experience and has worked with hundreds of college students. He has a bachelor's degree from the University of Notre Dame and a master's degree from Northern Illinois University.
Sources:
eLearners.com. (2017, August 10). What Is a Transfer Student? 
https://www.elearners.com/transfer-students/
Lauryn. (2020, October 30). Ask the Experts: Transfer. . . Peterson's. 
https://www.petersons.com/blog/ask-the-experts-transfer-colleges/
Writers, S. (2021, July 27). Top 12 Reasons Students Transfer Colleges. BestColleges.Com.
https://www.bestcolleges.com/blog/top-reasons-students-transfer-colleges/