Sanchez selected the judges to begin the series due to their groundbreaking achievements in the challenging field of legal practice as well as their commitment to serving causes larger than themselves.
"In addition to representing a movement towards a more diverse and inclusive judiciary system in Illinois, (Judges Camargo and Cruz) are stellar role models who exemplify tenacious dedication to transformational change in Hispanic communities," Sanchez said.
The judges' talk was well received by students in attendance and represents what Sanchez hopes will be a transformative experience. She wants the speaker series to open attendees' eyes to not only the challenges faced by the Latino and Hispanic communities, but how those challenges are overcome.
"Hispanics have made invaluable contributions to the United States and continue to be a powerful force shaping the future of our country in every arena," Sanchez said. "That's the message I want people to take from this event."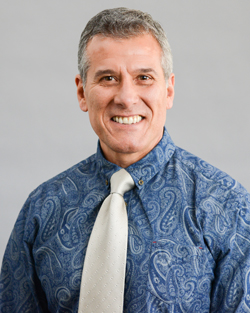 "Empowering Latino Communities" will continue in February 2022 with an address from entrepreneur and philanthropist Roberto Ramírez, founder and CEO of Spanish Public Media. If you are interested in attending this and further events in the series, contact Professor Sanchez at jsanchez@noctrl.edu.
You can watch the first event in its entirety on YouTube.