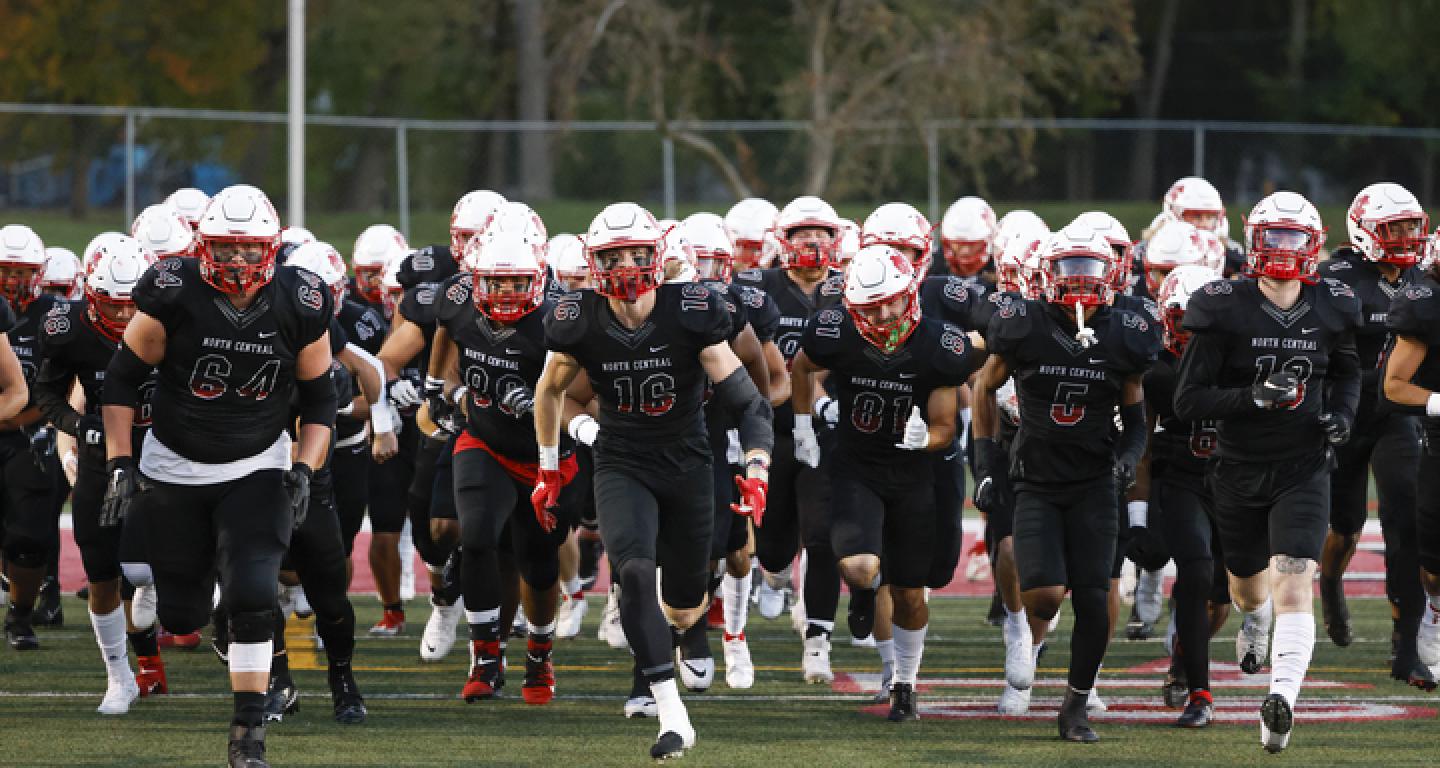 North Central College Football is Headed to the National Semifinals--Here's How to Watch
Dec 09, 2021
The North Central Cardinals are heading to Alliance, Ohio to take on the Mount Union Purple Raiders in the NCAA Division III national football semifinals this Saturday, December 11! Kickoff is scheduled for 11:00 am CST. There are many ways to cheer North Central on to victory, whether you're in Naperville or anywhere throughout the country.
Downtown Naperville Watch Party Locations
The Office of Alumni Engagement, in partnership with the Downtown Naperville Alliance, have organized Cardinal watch parties at your favorite Naperville bars and restaurants. Some will even be opening early so you can order food and a beverage before the 11:00 am CST kickoff!
The Lantern Bar and Grill
8 W Chicago Ave #1, Naperville, IL 60540
Opens at 10:30 am
Features Bar and Grill
14 Chicago Ave, Naperville, IL 60540
Opens at 11:00 am
Empire Burgers and Brews
48 W Chicago Ave, Naperville, IL 60540
Opens at 11:00 am
Tapville Social - Naperville
216 S Washington St, Naperville, IL 60540
Opens at 10:00 am

Watch From Home
If you're hosting your own watch party or just watching from home, you can cheer on the Cardinals from anywhere by watching the game on ESPN+! The broadcast will begin right around kickoff but make sure you sign up for ESPN+ now so you don't miss any of the action!
Stay Connected on Social Media
Make sure you like North Central College on Facebook and follow us on Twitter and Instagram. Tag us and use #WeAreNC and #WeReign so you can show us how you are cheering on your Cardinals!
Go Cards!