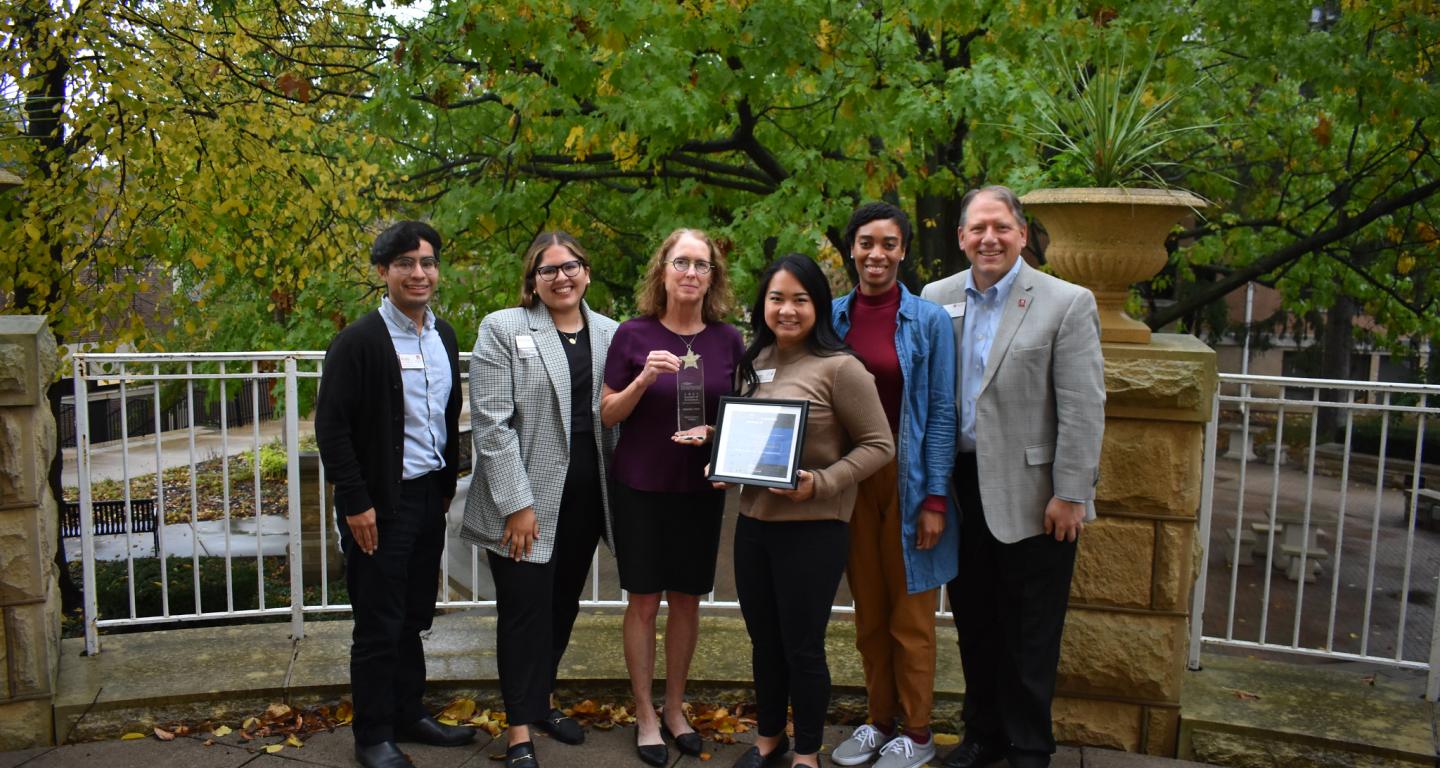 North Central News
Cardinal First Program Named "Example of Excelencia'
Only baccalaureate program recognized out of 145 programs nationwide
Feb 04, 2022
Excelencia in Education, the nation's premier authority on efforts to accelerate Latino student success in higher education, selected Cardinal First as a winner of its 2021 Examples of Excelencia award.
Excelencia announced four evidence-based programs, one in each of four categories—associate, baccalaureate, graduate and community-based organizations—as the 2021 Examples of Excelencia at its annual award ceremony. Each of the winning programs received a $5,000 award. Excelencia received 145 program submissions from 23 states and Puerto Rico. The four standout programs are models of culturally responsive, asset-based efforts with evidence of effectiveness in recruiting, retaining, graduating, and preparing Latino students for success in the workforce that others can learn from to more effectively serve their students.
"It's an honor to have Cardinal First—and the success of our Latino students—recognized by Excelencia in Education," said Julie Carballo, director of first-generation initiatives, veteran and military-affiliated student services. "The program's commitment to advancing outcomes for all first-gen students is the result of the tireless and passionate contributions of so many student leaders, faculty and staff who've engaged with Cardinal First since its launch in 2015."
The mission of Cardinal First is to provide a supportive and welcoming community for first-generation college students and their families; a campus culture that recognizes and celebrates first-generation student identity as an asset; and a program that intentionally connects first-generation students to faculty, resources, information, and experiences that promote academic and personal success from enrollment through graduation.
"Going into college there were so many challenges being a first-generation student," said Gregorio Alvarez '22, a mechanical engineering major at North Central. "Cardinal First really set the foundation for me and unlocked all the possibilities to have a successful college career for which I can't be more grateful."
Examples of Excelencia was created in 2005 and is the country's only national effort to identify, aggregate and promote evidence-based practices improving Latino student success in higher education. "Excelencia brings positive attention to people and programs making a positive impact for our Latino students," said Sarita Brown, co-founder and president of Excelencia in Education. "Examples of Excelencia inspires leaders to implement innovations that can serve all students."